Healing the Divide
Remco Brommet, IFA Contributing Writer
|
September 27, 2022
Healing the Divide
Remco Brommet, IFA Contributing Writer
|
September 27, 2022
I Prayed
have prayed
Father, we desperately need healing of the wounds that have caused bitter divisions among us at a depth that only You can reach. We cry to You to stir in our hearts to give You our past, heal the wounds, and remove the bitter roots.
In a few days, a prayer event will take place in our nation's capital entitled "Healing the Divide." It starts on Thursday, September 29 at 6:00 p.m. EDT, ending at 9:00 p.m., and continues all day Friday the 30th from 9:00 a.m. till 5:00 p.m. The event will take place in David's Tent, which is located on the Washington Mall near the corner of Madison Avenue and 7th Street NW.
View Comments (6)
Healing the Divide is spearheaded by All Tribes DC, a Native American Christian ministry dedicated to fostering unity in prayer among the 574 federally recognized tribes as well as the many non-recognized bands and clans that make up the First Nations of the United States.
According to All Tribe Executive Team member Martha Schmitt, the two days of prayer are meant to be free-flowing, open-ended, with short messages from nationally recognized speakers, worship, prayer over individual tribes that may be represented, as well as prayer for our entire nation.  She feels that focused prayer is needed first of all for the divisions that have existed for a long time between individual tribes, for the division between Native Americans and non-natives due to their past treatment and the bitterness that is still rooted deeply in the hearts of many natives, especially against the church, as well as for the disconnect between Native Americans and the gospel of Jesus Christ, which they see as "the White Man's Religion" and a means to westernize their children and men under the acculturation policies of early America. However, stresses Martha, our prayer emphasis is not merely about healing the divide among and around the Native American Nations. Our whole country is divided like never before and divine healing of those divisions through united prayer of God's people is desperately needed.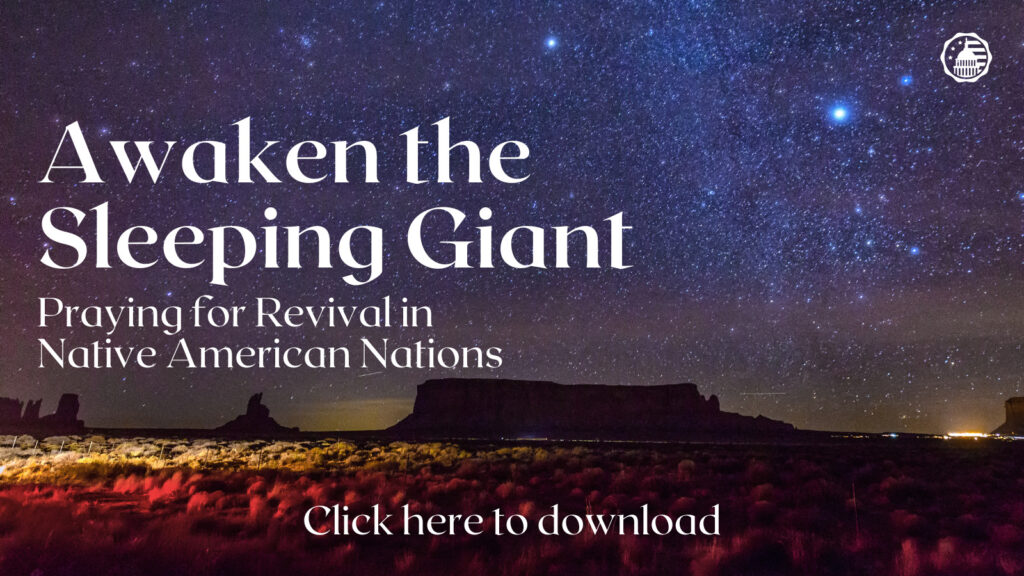 All Tribes Executive Director Dr. Neigiel Bigpond agrees. "It all comes down to unity," he says. During our phone interview, he recalled what his tribal elders used to teach him when he was little: "Do not look back, always look forward." It is the Native American echo of Luke 9:62: Jesus said to him, "No one who puts his hand to the plow and looks back is fit for the kingdom of God." He frequently exhorts that no matter how bad and unfair the past was, do not let it hinder you in reaching for what lies ahead. And what lies ahead is the power of unity – a unity that can only be achieved by the true identity which we share in Christ no matter what you are like on the outside. Dr. Bigpond has had the privilege of having many spiritual children from varied ethnic backgrounds. He observed that their strength, joy, and hope come from they share the same faith on the inside.
His comments made me realize that division, which is the antithesis of unity, is what Satan has used the most in his attempts to destroy humanity. In the case of Native Americans, he has used the wounds of the past that many carry around to become bitterly opposed to the gospel of Jesus Christ. All over the world, he has incited ethnic groups against each other based on what was done in the past and fostered the lie that those wounds cannot be healed and so they will be there forever, keeping alive, and even deepening, the divisions. That is why the divisions that run so deep in our nation cannot simply be bridged. They must be healed.
"Healing the Divide" is one of the prayer initiatives that God is raising up to pull down the strongholds of division. In Ephesians 3:14-16, Paul says:  "For he himself is our peace, who has made us both one and has broken down in his flesh the dividing wall of hostility by abolishing the law of commandments expressed in ordinances, that he might create in himself one new man in place of the two, so making peace, and might reconcile us both to God in one body through the cross, thereby killing the hostility."
Complete unity is simply not achievable without the deep work of Christ in our hearts that kills the hostility by making us realize that it is the inward things that matter, not the outward things that divide us, so that together we become the dwelling place for the Holy Spirit: "For through him we both have access in one Spirit to the Father. So then you are no longer strangers and aliens, but you are fellow citizens with the saints and members of the household of God, built on the foundation of the apostles and prophets, Christ Jesus himself being the cornerstone, in whom the whole structure, being joined together, grows into a holy temple in the Lord. In him you also are being built together into a dwelling place for God by the Spirit. (Ephesians 2:18-22)
That is the sentiment that lies beneath Healing the Divide and future gatherings that are being planned. Dr. Bigpond says that the Washington prayer gathering is a stepping stone to a much larger unifying event to be held in Texas next year, The Gathering of Sacred Nations. The goal is to have believers from all recognized and unrecognized tribes, more than 600 all-in-all, come together there to pray.
The importance of these prayer gatherings cannot be understated. And that is why we should unite in prayer across our nation those two days, raising our voices together with our Native American brothers and sisters in unity – to plead with God to move with power across our land, and in every tribe, band, clan, and nation that calls America home:
To open hearts to the truth of His grace
To stir the hearts of God's people nationwide to humble ourselves and embrace His work in our inner being to kill any dividing wall of hostility we have put up in the flesh
To expose and pull down strongholds against the unifying, healing gospel of Jesus Christ.
To raise up priestly intercessors from every Native American tribe, band, and clan to invite the Holy Spirit with one voice to bring about the spiritual awakening that has been predicted and promised, and an army of intercessors to join them in that call.
If you are in the DC area and wish to attend Healing the Divide in person, you can view the details and register here. If not, please take some time during the evening hours of September 29 and the daytime of September 30 to join them in prayer!
"Father, we join our voices today with our Native American brothers and sisters in Christ to come and heal the divides that exist between us. Open the eyes of native and non-native Americans alike to the critical need for unity, and that this unity can only come about through a repentant embrace of the gospel of Jesus Christ that gives us a new identity of being built together into a dwelling place for the Holy Spirit and being a people of Your own possession to proclaim the excellencies of Him who called us from darkness into His marvelous light. In Jesus' Name. Amen."
How are you praying for unity between the Native American tribes? Share your thoughts and prayers below.
Remco Brommet is a pastor, spiritual-growth teacher, and prayer leader with over 40 years of experience in Europe, Southeast Asia, Africa, and the U.S. Born and raised in the Netherlands and having pastored his first church in Amsterdam, he moved to the U.S. in 1986. He and his wife, Jennifer, live north of Atlanta. When not writing books, he blogs and assists his wife as a content developer and prayer coordinator for True Identity Ministries. Jennifer and Remco are passionate about bringing people into a deeper relationship with Christ. Photo Credit: Canva.
Partner with Us
Intercessors for America is the trusted resource for millions of people across the United States committed to praying for our nation. If you have benefited from IFA's resources and community, please consider joining us as a monthly support partner. As a 501(c)3 organization, it's through your support that all this possible.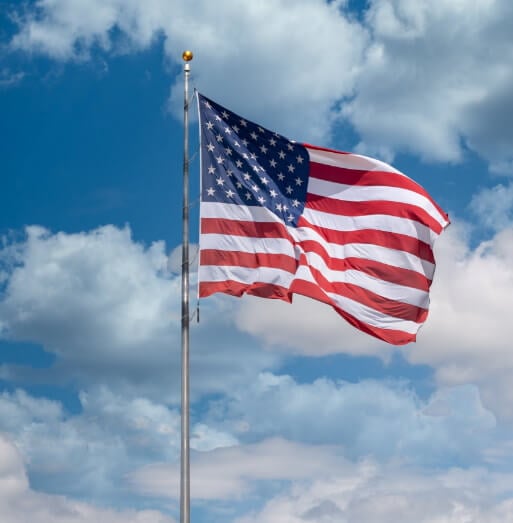 Become a Monthly Partner
You can post a prayer to share with others.
Christine S
September 27, 2022, 3:02 pm
Father, we desperately need healing of the wounds that have caused bitter divisions among us at a depth that only You can reach. We cry to You to stir in our hearts to give You our past, heal the wounds, and remove the bitter roots.