A MESSAGE OF HOPE FOR INTERCESSORS
Gloria Robles, IFA Contributing Writer
|
November 3, 2020
A MESSAGE OF HOPE FOR INTERCESSORS
Gloria Robles, IFA Contributing Writer
|
November 3, 2020
I Prayed
have prayed
Will you not revive us again, that your people may rejoice in you? Show us your unfailing love, Lord, and grant us your salvation. (Ps 85:6,7)
Recently I was asked if the Lord has shared anything with me concerning the election. My honest answer is no. What I feel in prayer is based upon just that—my feelings. I believe that if President Trump is re-elected, it will not be accepted without a fight. I think the Left/Deep State will contest his re-election just as they tried to in 2016. I believe that if he is re-elected, we may very well see an escalation in violence. We may see more violent protests. We may see more buildings burning because they will refuse the outcome if he wins.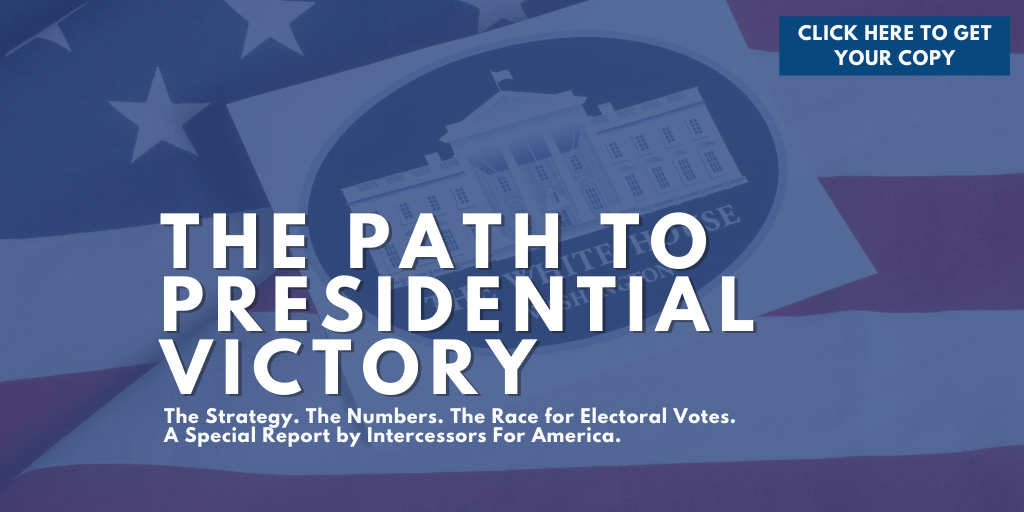 View Comments (82)
When it seems the Lord has been silent I often go alone into prayer to focus. It's during these times I go back and re-read dreams and things the Lord has shared. This dream, from April 25, 2019, filled me with hope in the face of what we are facing as a nation. Recently, this dream has continued to encourage me and I want to share this encouragement with you.
I dreamed I was sitting on a large hill overlooking the land. The land was void of life. There were no people, no animals, no birds singing, no flowers, no color. The rivers, lakes, and oceans were completely dry. I saw lines in the distance and realized them to be boundary lines. I saw famous landmarks in the distance and was able to recognize certain states. I saw California, Texas, Las Vegas, Washington D.C, and New York, just to name a few. It was then I realized I was looking into America. I was disheartened by the state of the nation. It looked in ruins. I saw smoke ascending in the distance, so I know that destruction had occurred. In the distance I heard people weeping, then I saw them. They were saying it was "the east wind" that destroyed the land. At once I saw a massive tidal wave come from the east. This tidal wave stood taller than any skycraper and it fell upon the land. People began to run in fear, but this tidal wave was the presence of God. He hovered over the land much like in Genesis. He was brooding, reviving, and restoring the land. He passed over the land, what was once dry, cracked, and colorless became lush and green, with flowers blooming. He hovered over the lakes, rivers, and bodies of water and at once they were filled with clear, clean water. He encircled the trees and uprooted the dead trees, replacing them with brand new green trees. He encircled homes that had been destroyed and at once they were rebuilt. He was restoring everything that had been destroyed. I watched in awe as His presence began to tear down foundations that remained—some foundations were rebuilt, while some were torn down completely. He then became a massive whirlwind and turned the mountains upside down and shook them while people who occupied these mountains fell out. He passed through the nation before I woke up.
For several days after this dream, I was shaken. I honestly felt fear for the state of our nation and I love this nation. I cried, I prayed. Then the Lord spoke to me, "Don't focus on what you saw, focus on what I was doing."
I have fought to keep that mindset in the face of a pandemic shutdown. In the face of rioting, fires, and chaos. I have fought to remind myself that in the face of these circumstances God is moving and He is at work.
I have definitely seen God working in 2020. I've seen brave pastors fight and take a stand because they know that the church is essential. I've seen worship movements travel the nation, refusing to let the rocks cry out on their behalf. I saw tens of thousands meet together in a national day of repentance at the Nation's Capital.
Yes, I believe that God is moving. I share this dream again to stir hope in you. Though in my dream, the nation looked destroyed, God was still present. He showed up and restored the nation. God is a God of restoration—it's who He is. He uprooted dead things and replaced them with new things. Are there things in your life that seem dead and fruitless? Ask the Lord to prune you and remove it. He filled the dry places with living water.
Have you felt spiritually dry? Maybe what worked last season isn't working this time around. Ask the Lord to fill you up again. He restored homes that were damaged and broken down and made them new. Does your home, family, marriage need a touch from God? Ask him to restore your marriage and family.
The most hopeful part of the dream is when He tore down foundations. Some were rebuilt and some were destroyed. I believe the Lord was tearing down ungodly foundations and restoring godly foundations. America was built upon a godly foundation. We have a history with God that the enemy has tried to steal and destroy. I believe that God will have his way, despite how the circumstances look.
I believe that God is, and will, restore the ancient foundations of this nation, therefore I remain a prisoner of hope.
I refuse to let what I see keep me from believing what God has said. My pastor said this about four years ago, and it has since become my motto: "As long as I have Jesus, I have hope." I share that with every intercessor reading this: "AS LONG AS YOU HAVE JESUS, YOU HAVE HOPE."  In the face of chaos, in the face of what comes after this election, in the face of anything—choose to cling to the God of hope that He is doing something even when our natural eyes we do not see it.
Will you not revive us again, that your people may rejoice in you? Show us your unfailing love, Lord, and grant us your salvation. (Ps 85:6,7)
Return to your stronghold, O prisoners of hope; today I declare that I will restore to you double. (Zech 9:12)
May the God of hope fill you with all joy and peace in believing, so that by the power of the Holy Spirit you may abound in hope. (Rom 15:13)
The prophet said it best in Habakkuk 3:17-19: Even though the fig trees have no blossoms, and there are no grapes on the vines; even though the olive crop fails, and the fields lie empty and barren; even though the flocks die in the fields, and the cattle barns are empty, yet I will rejoice in the Lord! I will be joyful in the God of my salvation! The Sovereign Lord is my strength! He makes me as surefooted as a deer, able to tread upon the heights.
Author Gloria Robles is a passionate intercessor with a prophetic voice for today. For more from Gloria, go to Spotify or Anchor to listen to her podcast Something To Share.
Partner with Us
Intercessors for America is the trusted resource for millions of people across the United States committed to praying for our nation. If you have benefited from IFA's resources and community, please consider joining us as a monthly support partner. As a 501(c)3 organization, it's through your support that all this possible.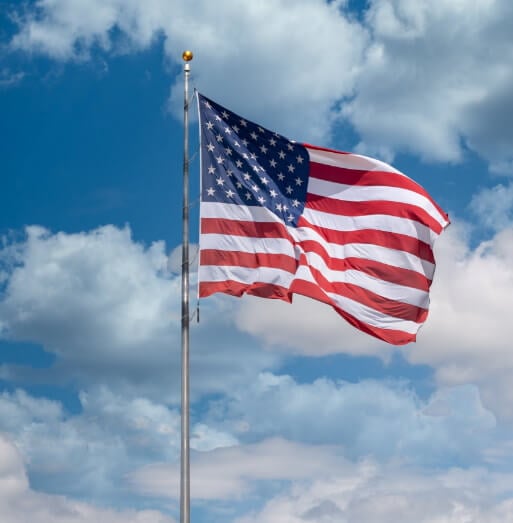 Become a Monthly Partner