VOTER FRAUD CAN'T SUCCEED AGAINST THE GOD FACTOR
Karen Hardin, IFA Contributing Writer
|
November 3, 2020
VOTER FRAUD CAN'T SUCCEED AGAINST THE GOD FACTOR
Karen Hardin, IFA Contributing Writer
|
November 3, 2020
I Prayed
have prayed
Lord we now stand as Jehoshaphat and the people of Israel did years before as we say, "We don't know what to do but our eyes are on You."
For weeks we've been hearing news accounts of voter fraud. Here are just a few of the issues we have learned about:
View Comments (32)
I conducted a random survey to ask friends on social media about their experience with mail-in ballots. Here are just a few of the responses:
A couple in Illinois received ballots in the mail which they did not request. The ballots were ALREADY COMPLETED and filled out for them voting a straight Democrat ticket. They couldn't have changed anything if they had wanted to. The instructions were clear, "just sign and return." How many seniors or others received these type ballots and simply followed the instruction to sign and return as their votes were stolen?
Another individual in Hartford, IL went to vote early. As he tried to insert his ballot in the voting machine, it jammed. The election workers acted like it was no big deal. "Just put it in this pile and we will count them later," he was told. He left taking his ballot with him.
Another friend explained that she and her husband received unrequested ballots from a state in which they hadn't resided for over ten years.
The son of a couple resides in a nursing home because he is intellectually disabled (he's in his twenties but with a mental capacity of about a twelve-year old). The couple that one of his case workers was helping him fill out a ballot…to vote Democrat. When they confronted the individual and explained how their son had no idea what was going on with the election or the candidates, the worker became enraged and insisted that he had a right to vote! Obviously as long as it was her way.
These are just a few of the issues we have battled in this election. Do I think this is all one-sided? No. But I do believe the reports we are seeing reveal there are definitely more issues on one side than the other. Bottom line, do we have reason to be concerned? Most definitely.
EXCEPT for the God factor!
I was reminded this weekend of the story of a man named Paul Schmidt who ran for Sheriff in California. He had received a prophetic word from his friend, Kris Vallotton, that surprised them both. "You shall be the sheriff of Trinity County." It came out of the blue, but it resonated in Paul's spirit and he began to act.
He was a deputy sheriff at the time and quit his job to run for sheriff. There were nine other candidates on the ballot in the primary. Paul took fifth or sixth place. He didn't even come close!
So what happened?
A few days later Paul sensed the Lord speak to him that he was to be a write-in candidate on the ballot for sheriff in the general election. What that means is his name would be nowhere on the ballot. Voters would have to walk into the voting booth and write his name in for sheriff. Now remember, he already lost big when his name was on the ballot, so how on earth could he win when he had to be a write-in?
The result? He won by a landslide when his name wasn't even on the ballot!
For a year afterwards, he heard testimonies from people—most who were not even Christians—who said, "I went into the voting booth and I heard a voice say, 'Write in Paul Schmidt.'" Some recounted that the voting machine they were using wouldn't work as they tried to submit their vote and then they heard a voice say, "Write in Paul Schmidt." It was the God-factor.
What is going to happen November 3? I believe we are about to see the God factor. (I wrote about it on my blog with an encouraging prophetic word regarding the election this past week.)
Yes, there has been enormous voter-fraud. Yes, we know they are trying to ensure that votes can continue to be counted after the election. Yes, we hear of chaos, lawlessness, and disruptions planned for the evening of November 3 and after.
None of that matters as we remember, there is a God factor and God is greater than any voter fraud or attempt to steal this election and destroy this nation. Stand fast for we will see the salvation of the Lord!
Lord, we thank you that you are greater than any attempt to change Your intended outcome for this election. You have heard our prayers and the cries of the Remnant. Thank you, Lord, that you have heard our cries. We believe we will see Your mighty hand displayed in our nation so that there is no doubt that You have intervened and that You created a divine intervention and a divine disruption to dispel the work of the enemy. We stand fast in anticipation of what You will do.
Karen Hardin is a literary agent, author, and intercessor. Her work has appeared in USA Today, World Net Daily, Intercessors For America, Charisma, CBN.com, The Elijah List, etc. To order her new book: "INFECTED: How to Stop the Global Spread of Rage, Deception and Insanity" click here. To join the city-by-city prayer movement to save our nation go to: www.city-by-city.org. For additional information on her ministry, business or to sign up for her prophetic blog go to: www.karenhardin.com or you can contact her at www.prioritypr.org. (Photo Credit: Getty Images.)
Share your prayers of encouragement below!
Partner with Us
Intercessors for America is the trusted resource for millions of people across the United States committed to praying for our nation. If you have benefited from IFA's resources and community, please consider joining us as a monthly support partner. As a 501(c)3 organization, it's through your support that all this possible.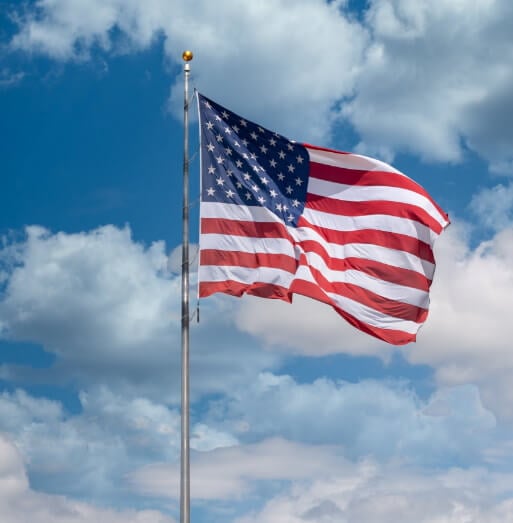 Become a Monthly Partner