A Call to Prayer for Native American Nations
Remco Brommet, IFA Contributing Writer
|
August 2, 2022
A Call to Prayer for Native American Nations
Remco Brommet, IFA Contributing Writer
|
August 2, 2022
I Prayed
have prayed
Father, we pray for revival among every Native American tribe. Open hearts and minds, God, and allow your Spirit to deeply permeate this population.
On the evening of July 24, evangelist Will Graham, Dr. Billy Graham's grandson, wrapped up his two-day Native People's Tour on the Pine Ridge and Rosebud Reservations of South Dakota. According to an article on the Billy Graham Evangelistic Association's website, more than 1,000 attended the rallies and more than 170 gave their hearts to Jesus Christ.
View Comments (28)
According to the article, that wasn't even the most remarkable. Pine Ridge Prayer Leader Terry Craven is quoted as saying "the fact that this was a tour was unprecedented for these communities."
Perhaps even more encouraging is that the preaching tour caps a yearlong initiative of sharing at basketball camps, youth conferences, weekend outreaches, and a conference for Native American Leaders. And the rallies are not just stand-alone evangelistic events. The BGEA has worked tirelessly with local outreaches and volunteers to build lasting relationships between new believers and the Church.
Will Graham's engagement with the South Dakota reservations is rooted in his grandfather's heart: "My grandfather believed the original Americans could become the evangelists that would help win America for Christ," he said, "I have a burden on my heart to continue that mission of reaching our Native American brothers and sisters with the hope of Jesus, and I believe we're going to see my grandfather's words come true in my lifetime."
What were those words? During an iconic speech at a conference on Indian Evangelism in 1975, Dr. Graham expressed his belief in a Native American revival that could change the world. "You are a sleeping giant, the original American. You are now awakening. Just around the corner, you may become a spiritual superpower in this country that could change not only America, but the world," he said.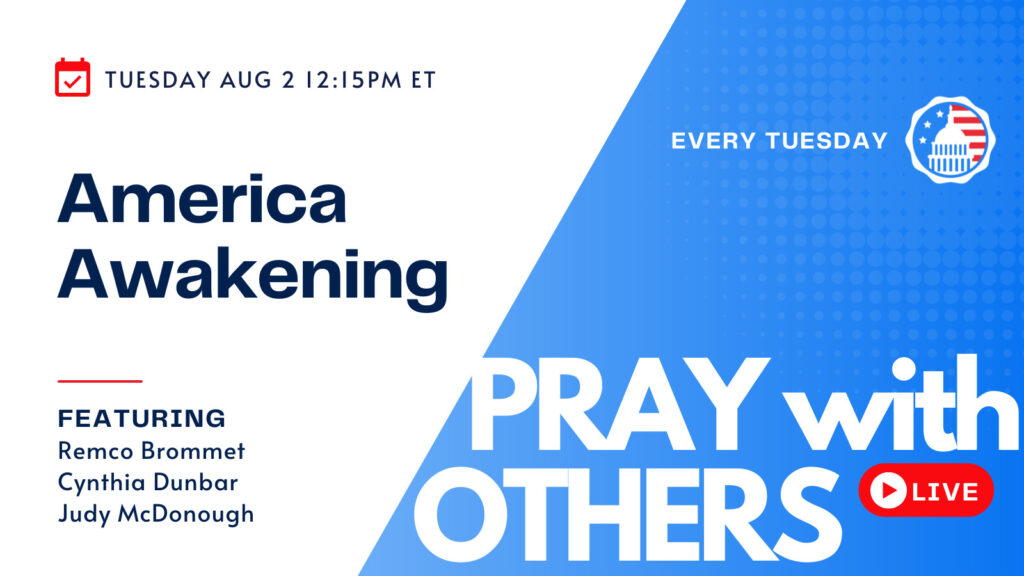 Could this be the time? According to an article published in The Stream on October 11, 2016, it is. The article reviews the documentary Awakened: The Spiritual Destiny of the First Americans. The article quotes Ellson Bennett, pastor of Covenant of Faith Church in Hidden Springs, AZ and a Navajo as saying: "Awakened lays out a stunning declaration from Native leaders that this revival among the First Nations is part of God's plan for our whole nation. Bennett notes that there are over 500 recognized tribes in the U.S., and 45% of America's natural wealth is on their reservations. The Native Americans "seem to be the poorest, but are actually the wealthiest people in the world," he says. "God has reserved our land, our wealth for an End Time gospel, for an End Time move of God."
During the spiritual research done for strategic prayer surrounding the recently held Day of Prayer in western Wisconsin and A Night for Life in Athens, TX, the Holy Spirit led the researchers back to some of the Native American history in the area. That has led us to believe that ignition points for regional and rural revivals are connected to what God is planning to do for the Native American nations.
The research uncovered a trail of broken promises and injustices against Native Nations by the governments of that time. It also uncovered disturbing aspects of the role some Christian churches played in attempts to westernize Native inhabitants by forcefully removing children from their homes and institutionalizing them into boarding schools, where they were often badly mistreated.
In addition, many early attempts at evangelism among Native Americans included westernizing them, which led to the deep-seated belief that Christianity is the "White Man's Religion" and a threat to Native American culture and identity.
In my own conversations with Native American Christian leaders in western Wisconsin, they made it clear that the bitterness against the white man and his religion runs deep and that the resistance against the gospel is great. So it is all the more remarkable that doors and hearts are opening. Because of this troubled past, Satan has had a foothold and is working tirelessly to keep the walls of hostility up. I believe that a spiritual awakening among the Native American nations involves deep healing of past wounds and a reconciliation with white brothers and sisters in Christ, bringing to bear what Paul explained in Ephesians 2: 13-18:
But now in Christ Jesus you who once were far off have been brought near by the blood of Christ. For he himself is our peace, who has made us both one and has broken down in his flesh the dividing wall of hostility by abolishing the law of commandments expressed in ordinances, that he might create in himself one new man in place of the two, so making peace,  and might reconcile us both to God in one body through the cross, thereby killing the hostility. And he came and preached peace to you who were far off and peace to those who were near. For through him we both have access in one Spirit to the Father.
I am excited to see what miraculous things God is going to do, and for the healing, reconciliation and restoration of justice that follows in the wake of a spiritual awakening. I can't wait for Native Nations to be set free from the shackles of bitterness and poverty and embrace with joy the riches that is laid away for them in Christ.
But I am also keenly aware that this will take concerted and sustained spiritual warfare prayer to pull down the strongholds that have held them captive.
Hence this call to participate in the awakening that was prophesied by Billy Graham and that is now slowly but surely unfolding in a number of the 325 reservations in the U.S. by urgent and ongoing prayer.
Look for an IFA Prayer Guide for Native American Nations to come soon. Meanwhile, stand with me in prayer for spiritual awakening, healing, and world-changing unleashing to occur in every one of the 574 federally recognized tribes and for Native Americans to come into their true identity in Jesus Christ!
"Father, today we stand in the gap for the Native American Nations of our country. We confess the sins of our forefathers who treated them cruelly, unjustly, and deceitfully. We are sorry for the misfiring of missionary efforts that elevated western culture over the true gospel of Jesus. Forgive us these sins. Our past humbles us and ignites in us a passion to pray for these first nations, that you would sweep through them with an awakening to the truth of your grace and the understanding that the Creator God has revealed himself to them through His loving Son Jesus Christ. Dispel the darkness. Command the hosts of heaven against the evil one keeping our Native American brothers and sisters in bondage to despair, bitterness, poverty, alcoholism, and hopelessness. Come with deliverance and healing in your wings, and then unleash them to change our nation and world. In Jesus' Name. Amen."
Please join Pray with Others Live to pray for revival and freedom in the Native American nations.
Pray with Others Live
Tuesday, August 2, 2022
12:15  pm ET/10:15 am MT
IFApray.org/watch or call (667) 771-7910 2452#
Author Remco Brommet is a pastor, spiritual growth teacher, and prayer leader with over 40 years' experience in Europe, Southeast Asia, Africa, and the US. Born and raised in the Netherlands and pastoring his first church in Amsterdam, he moved to the U.S. in 1986. He and his wife Jennifer currently live north of Atlanta, GA When not writing books, he blogs and assists his wife as content developer and prayer coordinator for True Identity Ministries. Jennifer and Remco are passionate about bringing people into a deeper relationship with Christ. Photo Credit: Ryan Stone on Unsplash.
Partner with Us
Intercessors for America is the trusted resource for millions of people across the United States committed to praying for our nation. If you have benefited from IFA's resources and community, please consider joining us as a monthly support partner. As a 501(c)3 organization, it's through your support that all this possible.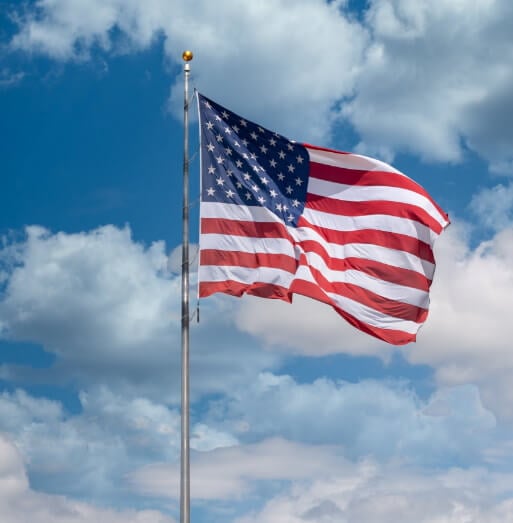 Become a Monthly Partner
You can post a prayer to share with others.
christine s
August 3, 2022, 7:56 am
Father, we pray for revival among every Native American tribe. Open hearts and minds, God, and allow Your Spirit to deeply permeate this population.
Sondra G
August 2, 2022, 10:39 am
Father God, my own Cherokee grandfather was a believer & when i was a child, i walked with him down the dirt road to church! I believe his prayers are why I have been a Christian for many years! Lord, Ezekiel 36:26 "I will give you a new heart and put a new spirit in you; I will remove from you your heart of stone and give you a heart of flesh." Father God, please allow the Holy Spirit to draw & deeply permeate this population. Lord, please allow them to forgive the atrocities against them. We praise you and thank you for the beginning of revival in their hearts and ours as well! In Jesus mighty name❣️