A Reminder of Our Roots: First Landing Cross
Angela Rodriguez, IFA Contributing Writer
|
August 2, 2022
A Reminder of Our Roots: First Landing Cross
Angela Rodriguez, IFA Contributing Writer
|
August 2, 2022
I Prayed
have prayed
Lord Jesus, thank You for our ancestors and forefathers who journeyed to this land hundreds of years ago. Their goal was to establish colonies that would prosper under Your guidance and providence. Help us to remember our roots so we can be the nation you intended.
On April 26, 1607, three small ships made their way to the Chesapeake Bay in present day Virginia, making landfall at a place they would later name Cape Henry. Having endured a long journey of over four months, these settlers were ready to step foot on dry land. They were accompanied by the Reverend Robert Hunt, an Anglican minister, whose main task was to oversee the spiritual needs of his fellow colonists and share the gospel with the inhabitants of the new land they would settle.
View Comments (20)
The weary colonists explored the area for a few days, marveling at the "fair meadows, fresh waters and goodly tall trees." However, on April 29, 1607, something wonderful took place that made an everlasting mark on the land that would one day become part of the United States of America. Reverend Hunt led the settlers in a prayer, giving thanks to God for his providence, blessing, and provision. Then, as the sounds of ocean waves echoed in the background, a wooden cross was erected on the sandy shores of this hallowed ground, foreshadowing the planting of the gospel throughout the New World.
By mid-May, this new colony was established and named Jamestown (after King James I of England), the first successful English colony in the New World. Thirteen colonies and one Revolutionary War later, a new nation was birthed, the United States of America. Interestingly enough, one hundred and eighty-two years and one day after the Cape Henry cross was planted on April 29, 1607, George Washington highlighted the importance of God's blessings over the newly formed nation in New York City on April 30, 1789 during his first inaugural address as president. Washington's words listed below are infused with wisdom, but also a warning.
"I dwell on this prospect with every satisfaction which an ardent love for my Country can inspire: since there is no truth more thoroughly established than there exists in the economy and course of nature, an indissoluble union between virtue and happiness, between duty and advantage, between genuine maxims of an honest and magnanimous policy, and the solid rewards of public prosperity and felicity: Since we ought to be no less persuaded that the propitious smiles of Heaven, can never be expected on a nation that disregards the eternal rules of order and right, which Heaven itself has ordained: and since the preservation of the sacred fire of liberty, and the destiny of the Republican model of Government are justly considered as deeply, perhaps finally staked, on the experiment entrusted to the hands of the American people."
This speech was made in the presence of the newly formed government as they bore witness to Washington's words. New York City was America's first capital after the Constitution was ratified. George Washington referred to New York as the seat of the American empire which led to the nickname, "the Empire State." Of course, today we know New York City as the financial capital of the nation as it's home to the world's largest stock exchange.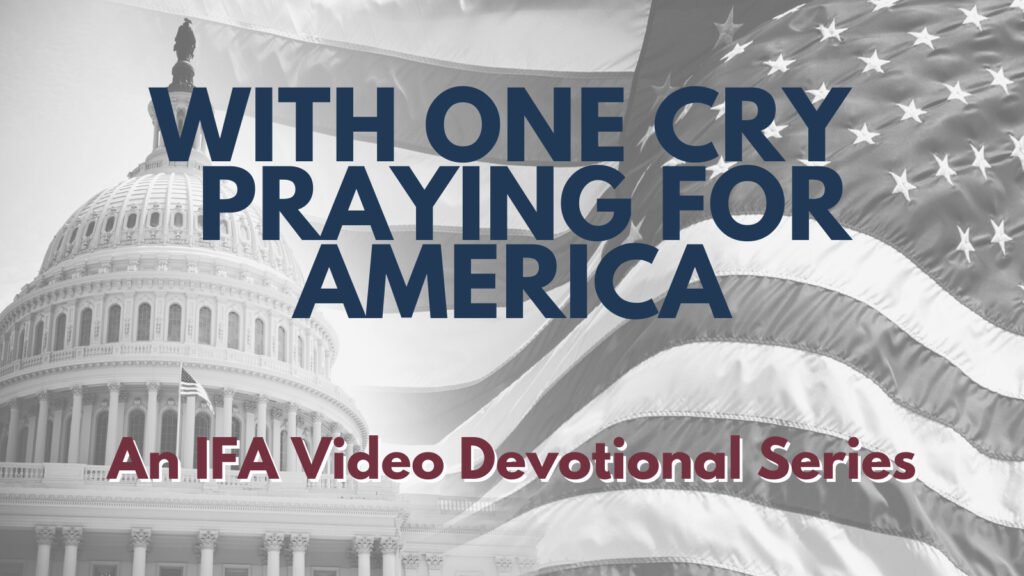 Thus, the Cape Henry cross symbolized the planting of gospel, while Washington's words illustrated the blessings afforded to a nation that stays rooted in its powerful truths.
This summer I visited the Cape Henry cross, known to visitors as the "First Landing Site." A granite cross stood in the spot where the colonists planted the original hundreds of years ago. I was quite overwhelmed as I gazed upon the simple, yet striking, white cross. So many thoughts passed through my mind as I prayed for the future of our nation in that historical location.
This wasn't the first time I'd visited the area. Back in 2016 I visited Jamestown, as well as Williamsburg and Yorktown, during a homeschool field trip. During the entire visit, I felt the Lord reminding me that our nation was in great need of repentance. The 2016 elections were months away, with tension among party lines at an all-time high. As I visited one historical location after another, the Holy Spirit impressed upon me that America was in danger of being split in two like the Titanic. Viewing Yorktown Battlefield, the site of the last battle of the American Revolution, I envisioned the watertight compartments of the Titanic filling with water and eventually pulling the entire vessel to the bottom of the ocean. While I enjoyed the trip tremendously, I left feeling overwhelmed, yet emboldened to share the message of repentance and revival.
Years ago, I had a dream about New York City that solidified the urgency to pray for the future of our nation. In the dream I was walking along the streets of New York City, but every building lay in smoldering ruins. Tall skyscrapers were nothing more than a pile of rubble. As I made my way through the demolished city, I spied an unnerving sight–a gigantic ship was sitting on its stern and pointed straight in the air. Nestled in among numerous dilapidated skyscrapers, this huge boat appeared as a camouflaged building. As I looked closer, I realized it wasn't a building–it was the Titanic. I could hear an eerie creaking sound, as if it were about to split in two. Suddenly I woke up, but I sensed the dream foreshadowed that America's economy and future were in trouble.
On March 7, 2009, the late pastor, evangelist and Christian author David Wilkerson posted an urgent message on his personal blog which said: "For ten years I have been warning about a thousand fires coming to New York City. It will engulf the whole megaplex, including areas of New Jersey and Connecticut. Major cities all across America will experience riots and blazing fires–such as we saw in Watts, Los Angeles, years ago. There will be riots and fires in cities worldwide. There will be looting–including Times Square, New York City."
After I read David Wilkerson's post, I immediately thought of George Washington's inaugural address on April 30, 1789 in New York City, where he emphasized that a nation which disregards the "eternal rules of order and right" cannot be expected to receive the "smiles of heaven." Unfortunately, at this time in history, many citizens of this great land are living in defiance of these eternal rules rather than repentance. In fact, some have created their own brick towers, mimicking the Tower of Babel described in Genesis 11.
Exactly 223 years after Washington made his April 30th speech, a new tower rose in New York City on April 30, 2012. Known as One World Trade Center, it became the tallest tower in New York City, standing near the place where Washington prayed. In 2012, the tower was not yet complete, but it was on its way to reaching the height of 1776 feet, symbolizing the year the Declaration of Independence was written. Just over a month later, Barak Obama arrived to visit the building site. He and his wife signed one of the final beams that would be added to the historic tower. The 35-foot long, 11,000 pound beam was signed with a red marker conveying this message: "We remember. We rebuild. We come back stronger." This signing happened on June 14, 2012, which was also future President Donald Trump's 66th birthday. 
To some, the message of remembering, rebuilding, and coming back stronger seemed inspiring and hopeful. After all, the two towers that fell on September 11, 2001 were now rebuilt and a new tower made of 20,000 tons of steel had risen from the ashes. But the message on the beam did not mention repentance. In fact, the words written upon it bear a striking resemblance to the Biden Administration's Build Back Better Framework, as well as the World Economic Forum's plans for the climate, economy, health industry and global trade.
Jamestown began with 104 settlers led by a humble preacher who planted a simple cross. Could they have ever envisioned One World Trade Center–a tower with 104 floors and a mast at the very top which bears a resemblance to those seen on modern-day ships? Certainly, this was not part of their plans. The idea to build the Titanic was conceived over dinner on April 30, 1907, exactly 118 years after George Washington gave his inaugural speech and exactly 105 years before One World Trade Center became the tallest tower in New York City. The intent of Titanic's builders was to construct the largest, most luxurious ship in the world. In contrast, the passengers headed for Jamestown, on board the Susan Constant, the Discovery and the Godspeed were not thinking of luxury, but rather starting a new life under God's providence.
In truth, if the towers we build are created with the hands of man, we are destined to collapse into rubble. Jesus must be our firm foundation. Our Declaration of Dependence must be on Him, or our Declaration of Independence will not stand. The biblical month of repentance, known as Elul, is fast approaching and will begin on August 28, 2022, lasting until sundown on September 25. In synagogues around the world, trumpets will be blasted throughout the entire month, reminding all those who hear their piercing sounds to turn back to God.
Near the Cape Henry cross there are two lighthouses, one of which was the first construction project financed by the newly formed United States government and authorized by George Washington. Built with the same Aquia sandstone as much of Washington D.C., the original Cape Henry lighthouse stood as a beacon for ships that needed safe passage through the Chesapeake Bay.
As our nation continues traveling through dark waters, let us pray that we will always keep our eyes focused on the lighthouse that is Jesus Christ, who is the Light of the World. Nations are not unsinkable, but He is. Treacherous storms and mammoth icebergs are no match for our Savior.
Prayer Point: Lord Jesus, we are so thankful that you planted a Christian nation over 415 years ago through colonies like Jamestown. We will not forget the cross or the gospel that you have entrusted us to share all these years later. Yes Lord, we are Americans, but truly we are not citizens of this world. We are royal servants in your kingdom and we ask for the boldness needed to share the hope we always have in you, no matter what comes our way. Godspeed our nation.
How does the founding of Jamestown and the planting of the Cape Henry Cross inspire you to share the gospel and stand for biblical truth?
Angela Rodriguez is an author, blogger and homeschooling Mom who studies the historical and biblical connections between Israel and the United States. You can visit her blogs at 67owls.com and 100trumpets.com. Her latest book, Psalm 91: Under the Wings of Jesus, was released in June 2021. Photo Credit: Getty Images.
Partner with Us
Intercessors for America is the trusted resource for millions of people across the United States committed to praying for our nation. If you have benefited from IFA's resources and community, please consider joining us as a monthly support partner. As a 501(c)3 organization, it's through your support that all this possible.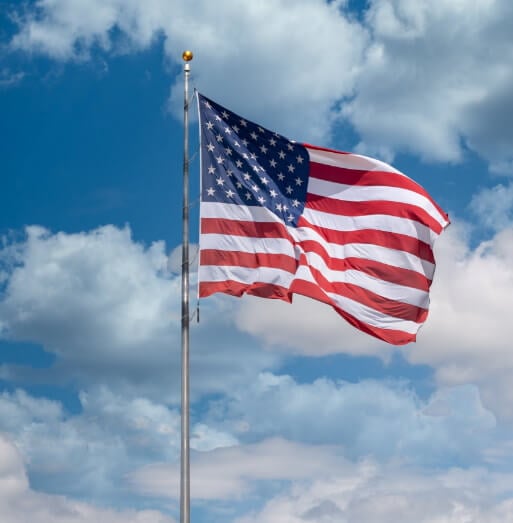 Become a Monthly Partner
You can post a prayer to share with others.
christine s
August 3, 2022, 7:57 am
Lord Jesus, thank You for our ancestors and forefathers who journeyed to this land hundreds of years ago. Their goal was to establish colonies that would prosper under Your guidance and providence. Help us to remember our roots so we can be the nation You intended.