What Motivates Putin?
From The Washington Times
|
February 5, 2022
I Prayed
have prayed
Heavenly Father, as intercessors we know this war is not Your will. You are the history maker, we trust you Lord.
From The Washington Times: …Washington's national security establishment had some 20 years to develop a counterstrategy to Russia that would project strength and deter Russian President Vladimir Putin from doing things like invading Ukraine. Instead, we tried to make Russia our friend. That was not smart, and it now appears Russia will attack its neighbor and perhaps draw us into war too.
Most of Washington's cognoscenti are stunned at the ferocity with which Mr. Putin is fighting to resubjugate former Soviet Ukraine, risking an "all-out" war with the U.S. to resolve once and for all who, Moscow or Washington, will call the shots in what Russia views as its backyard. Secretary of State Antony Blinken best expressed the confusion among U.S. national security honchos…
View Comments (10)
While serving during the Obama presidency as a senior analyst for Russian Doctrine & Strategy at the Defense Intelligence Agency, my colleagues and I briefed countless top officials in the Pentagon and NATO, heads of U.S. combatant commands, and Congressional and White House staff on the Russian threat to Europe and the United States. Alas, the Obama-Biden crew must have slept through our "deep dives" on Mr. Putin and Russia. Here's a refresher.
Humiliated by the collapse of the Soviet Union, Russia is now ready for revenge. Make no mistake: Russia believes it is already, in a sense, at war with America…
Mr. Putin invaded Georgia in 2008, took over Ukraine's Crimea in 2014, and destabilized Europe with cyber strikes and covert influence operations…
In the late 1990s, Moscow launched a multiyear cyber espionage operation nicknamed "Moonlight Maze" by U.S. investigators. Vast amounts of critical, secret data were stolen from our military, government and civilian networks. Since then, Russia has developed a formidable and stealthy cyber arsenal that rivals America's. Russian cyber intelligence operatives wage relentless attacks on U.S. businesses, banks, think tanks and critical infrastructure facilities, penetrating every major government agency, including the Pentagon, the State Department, and the White House. We have yet to secure our networks and develop an effective deterrence and response strategy…
On July 23, 2013, Putin approved a top-secret war plan, developed on his orders. Bearing an unassuming name, "Plan for Strategic Containment and Conflict Prevention," this was Russian strongman's "insurance" to repel U.S. and NATO forces in the event they intervened on behalf of Ukraine.
As Mr. Putin was implementing an unprecedented military modernization worth $650 billion, which included hypersonic missiles, lasers and other satellite-killer type weapons, and other stealthy "non-lethal" technologies, the Washington experts continued to ignore the looming threat. The skeptics in the national security establishment continued to crow in unison, minimizing the danger: Mr. Putin is delusional, the Russian economy is the size of Italy's, and Russia is a gas station masquerading as a country. But Russia has never been economically strong and yet always fielded military and weaponry second only to the United States…
President Biden's recent assurances to Mr. Putin that America will not intervene militarily, even if Russia attacks Ukraine, suggest that Blue still has homework to do to beat Red.
Having refused to see what has been staring them in the face, the Washington "experts" failed to architect a viable and timely deterrent against a key opponent. They bear full responsibility for their strategic incompetence, which brought us to this perilous moment.
How are you praying? Let us know in the comments!
(From The Washington Times. Photo Credit: Getty Images)
Partner with Us
Intercessors for America is the trusted resource for millions of people across the United States committed to praying for our nation. If you have benefited from IFA's resources and community, please consider joining us as a monthly support partner. As a 501(c)3 organization, it's through your support that all this possible.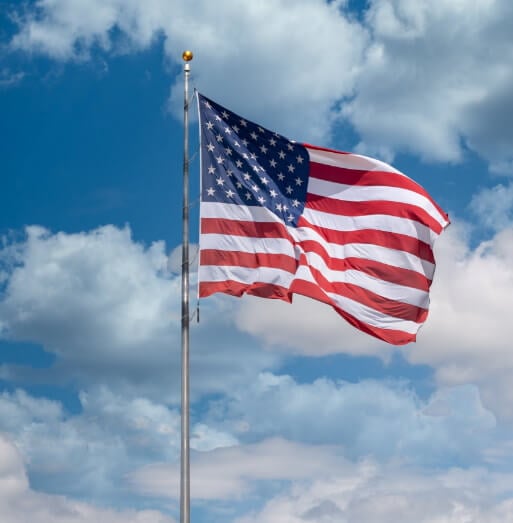 Become a Monthly Partner
You can post a prayer to share with others.
Christine S
February 5, 2022, 12:35 pm
This poor man oh Father God needs Your help desperately, he is in such a position of stress and surrounded by darkness, please help him🙏🙏