WHAT HAVEN'T THEY TOLD YOU ABOUT THE VACCINE?
IFA Staff
|
December 19, 2020
WHAT HAVEN'T THEY TOLD YOU ABOUT THE VACCINE?
IFA Staff
|
December 19, 2020
I Prayed
have prayed
Lord God, we look to You for wisdom and guidance about the COVID vaccines. Help us make decisions based on the leading of the Holy Spirit and not fear.
With the introduction of COVID-19 into our world, fear entered as well. Great fear brings desperation. In order to quell the fears of Americans (and other citizens of the world) a warp speed vaccine development program was initiated. In fact, it was called Operation Warp Speed. Not to undercut the amazing  work of the Administration to cut red tape, form helpful public/private partnerships, and deliver a streamlined system for delivery, but some red flags are waving that we cannot—and should not—ignore. Even pro-life proponent Abby Johnson has waded into the vaccine issue to speak up–it is about life! It is about not enabling abortion. Watch her video here.
Here are some of the red flags that may sound very technical, and were unearthed with diligent research. Several of the vaccines were formulated with aborted fetal tissue, and others with carcinogenic cells. But if you look at the ingredients of the vaccines, you will not see "aborted fetal tissue" but you will see the "code name" for the baby from which the cells were taken. HEK293 is one of the names that is used for the tissue from aborted babies. (You will see the other names listed on other pages of this special report.)
View Comments (46)
There are multiple areas of concern about these vaccines. "HEK293 is a cell line derived from human embryonic kidney cells [aborted fetal cells]  grown in tissue culture. They are also known, more informally, as HEK cells," according to Hek293.com. The HEK293 TRex Cell line is used in the manufacturing of the AstraZeneca, and Moderna COVID-19 vaccines. The HEK293 cell line is positive for the following concerning things: 64 chromosomes (humans typically have 46), Trisomy X (XXX gender status), as well as genes which can contribute to various cancers in both men and women. . . see much more about these vaccines in the new updated IFA Special Report–download HERE.
IFA has updated our groundbreaking special report, Immunized Against Effective Prayer with information about the COVID-19 vaccines, and the requirements that are being pushed in the name of "safety." Take a moment and download this Special Report–read it, pray over it, discern what God may be saying to you, and share it with those you love.
Partner with Us
Intercessors for America is the trusted resource for millions of people across the United States committed to praying for our nation. If you have benefited from IFA's resources and community, please consider joining us as a monthly support partner. As a 501(c)3 organization, it's through your support that all this possible.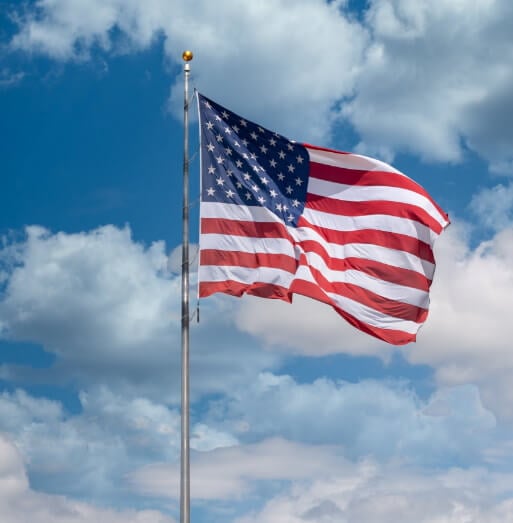 Become a Monthly Partner