"CHINA HAS ATTACKED AMERICA TWICE THIS YEAR"
Karen Hardin, IFA Contributing Writer
|
December 19, 2020
"CHINA HAS ATTACKED AMERICA TWICE THIS YEAR"
Karen Hardin, IFA Contributing Writer
|
December 19, 2020
I Prayed
have prayed
Lord, You said You would grant us relief from the days of adversity until a pit is dug for the wicked. You said You would not abandon Your people or forsake Your inheritance. We declare along with Your Word that judgment will again be righteous! (Ps 94:13-14)
Lawyer Lin Wood made a strong statement this week in an interview on the Thrive Time Show (click here to watch) when he said, "China has attacked America TWICE this year."
View Comments (11)
We can no longer ignore this inconvenient truth.
The first attack came through the biological weapon of the COVID virus and the second attack in their interference in our election, especially in regards to the Dominion voting machines. But we must also ask the question as to what is the depth of their involvement with the now public Solar Winds hack that took place this past summer, but only recently was brought to our awareness? In essence, China has declared war on America, not in a physical battle of arms, but with cyber and biological warfare.
Wood went on to expose the compromised Chief Justice John Roberts regarding a statement he made revealing his true loyalties. According to Wood, Roberts is on record with a disturbing statement regarding President Trump that he would make sure "the mother f#*ker would never be re-elected." The statement was allegedly made in a phone conversation with Justice Stephen Breyer in which they discussed how to work to get Trump voted out, according to Wood.
The lengthy interview is as enlightening as it is troubling, and I strongly encourage you to watch it.
It is easy to become discouraged as we hear these reports and see the mounting evidence of massive voter fraud. Yet where are the arrests? Why have so many judges refused to hear these cases or stated there is not substantial evidence when the eyewitness reports and subsequent affidavits tell a very different story?
Then this week we watched as trusted leaders accepted the yet-to-be-decided election results. Such as when Senate Majority Leader Mitch McConnell referred to Biden as "President-Elect." To be clear, officially we have no president-elect until at least January 6 (if then) when congressional leaders convene to certify the electoral votes. McConnell knows this. He knows that in seven states a dual set of electors voted. Those states are still contested with no clear winner. So why would he say that? What does he have to gain by supporting Biden?
Let's look a little deeper into McConnell's relationships. Mitch McConnell is married to Elaine Chao, who is the current United States Secretary of Transportation. In this role, she oversees the American maritime industry. Her family's shipping company, Foremost Group, has deep ties to the Chinese elite. Elaine's sister is Angela Chao who is married to billionaire Jim Breyer. Breyer is heavily connected to China and even on his own website, Breyer Capital, he has a picture with China's CCP Chairman Xi Jinping.
Once more it gets back to China infiltration at the highest levels.
It's important to note that for the first time in history the Joint Congressional Committee of Inaugural Events could not come to a determination of who is president-elect when they met recently. This is because the results of who won the election are still firmly undecided despite what the news media insists.
I don't want anyone to be fooled. I believe NOTHING is settled. Our hearts should not be troubled. This continues to be a battle waged in the natural as well as the supernatural by the intercessors and heavenly host who refuse to be moved from our stand for righteousness and justice.
As intercessors we need to continue to pray and stand fast. The facts ARE coming to light. We need to pray not only for exposure but for justice.
Lord, we stand fast knowing that You have said, "The world is firmly established and will not be moved (Ps 93:1b). We cry out, "Rise up O Judge of the earth and render recompense to the proud. How long shall the wicked, O Lord exult? They pour forth words. The speak arrogantly. All who do wickedness vaunt themselves. They have said, 'The Lord does not see.' (Ps 94:2-7)
Lord, You said You would grant us relief from the days of adversity until a pit is dug for the wicked. You said You would not abandon Your people or forsake Your inheritance. We declare along with Your Word that judgment will again be righteous! (Ps 94:13-14)
Karen Hardin is a literary agent, author, and intercessor. Her work has appeared in USA Today, World Net Daily, Intercessors For America, Charisma, CBN.com, The Elijah List, etc.
To order her new book: "INFECTED: How to Stop the Global Spread of Rage, Deception and Insanity" click here. To join the city-by-city prayer movement to save our nation go to: www.city-by-city.org.
For additional information on her ministry, business or to sign up for her prophetic blog go to: www.karenhardin.com or you can contact her at www.prioritypr.org.
Partner with Us
Intercessors for America is the trusted resource for millions of people across the United States committed to praying for our nation. If you have benefited from IFA's resources and community, please consider joining us as a monthly support partner. As a 501(c)3 organization, it's through your support that all this possible.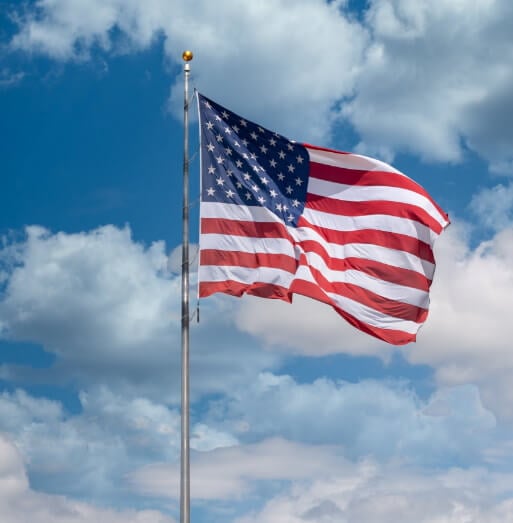 Become a Monthly Partner