WE MUST REGAIN OUR MOMENTUM
Kim Potter, IFA Contributing Writer
|
February 6, 2021
WE MUST REGAIN OUR MOMENTUM
Kim Potter, IFA Contributing Writer
|
February 6, 2021
I Prayed
have prayed
Father, do a new thing in us and our nation. Help us to come together as a nation in unity.
In the midst of 2020, I could feel the momentum begin to swell. The number of people who were engaged with what was going on in our nation was growing at a rapid pace.  It was a beautiful sight.
People were standing in faith, praying together from city to city,  interceding for our nation and leaders like never before.  Seeds that had been sown over the years were beginning to produce a harvest of hearts crying out to God to heal our land.  It wasn't imagined – we all saw it.  The Body of Christ had come together to stand in faith and see God do something mighty in the earth.  It was a time of unity in prayer that was exciting to behold.
View Comments (136)
Thousands filled our cities and our Capital on several occasions for one purpose; to praise God and to pray in unity.
The Bible says in James 5:16, "The earnest, heartfelt, continued, prayer of a righteous man makes tremendous power available, dynamic in its working." (Amplified)
This scripture exemplifies the intercessory prayers on behalf of the United States of America.  Those prayers made tremendous power available.  You could feel it in the atmosphere. Our prayers were being heard from heaven.  Excitement was building in the kingdom of God.
Then November 3. Although disappointment and disbelief were evident, it still seemed that the majority of believers remained in faith, believing God would do something before January 20.  Prayers continued, more fervently than ever, as we watched the election play out.
Scripture tells us, "Disappointment makes the heart sick." We saw this truth wash across our nation.  I felt it; we all felt it.  However, we cannot allow disappointment to diminish the momentum we gained in 2020.  We cannot lay down our swords.
Okay, it didn't happen in the way or the time we felt it would – but was God surprised?  Has He changed His mind about our nation?  No, absolutely not.
Millions of people cannot pray like they did throughout 2020 and things remain unchanged.  It's simply not possible.  We gained momentum.  But, the only way to keep that momentum going is to continue to gather and pray.  We cannot give up now.
That's what disappointment does, it tries to get you to let go of the promise.  The promise of a nation of freedom, with leaders of integrity. The promise of a healing of our land.  The promise of rest on every side.  That is what we contended for and that is what we must continue to contend for.
Faith is the substance of things hoped for and the evidence of things not yet seen.  We must continue to release our faith for the fulfillment of the promises of God concerning our nation.  We must also keep our eyes on the unseen (the promise) and off what we can see.
Whether we see it or not, things are changing in the spirit.  We have made progress.  We have gained and must maintain momentum.  The question is, will we continue to press forward, or will we in disappointment give up?
Now, more than ever, we must stand together in unity and faith.  We must stop all this bickering and slinging mud at one another.  We need to come together with one purpose and one goal and pray.  It's not the time to stop praying – it is time to double up on our prayers.  It's time to cover the earth with prayer and praise.  God is moving.  He is doing a new thing.  Can you perceive it?  More importantly, will you be a part of it?
Author Kim Potter is a writer and the founder of A New Thing Ministries, which sends a daily teaching to thousands of people all around the world. Her articles have appeared on The Elijah List, Charisma, Spirit Fuel and iBelieve.com. Kim's message is one of hope. She speaks to the heart of those who have grown discouraged or disappointed by the circumstances of life, imparting hope. To receive her daily inspirational writings, go to www.anewthingministries.com. Photo Credit: Unsplash.)
How can IFA encourage the momentum we gained in praying for the nation over the last 4 years? Share your ideas in the comments below!
Partner with Us
Intercessors for America is the trusted resource for millions of people across the United States committed to praying for our nation. If you have benefited from IFA's resources and community, please consider joining us as a monthly support partner. As a 501(c)3 organization, it's through your support that all this possible.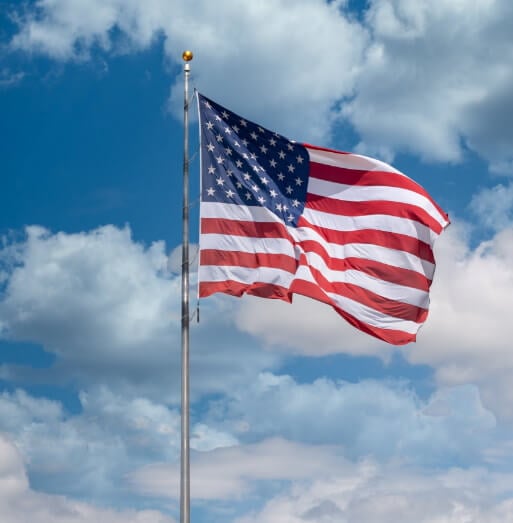 Become a Monthly Partner