WARNING SIGNS THAT YOU NEED TO STRENGTHEN YOUR SPIRIT
Kim Potter, IFA Contributing Writer
|
April 8, 2021
WARNING SIGNS THAT YOU NEED TO STRENGTHEN YOUR SPIRIT
Kim Potter, IFA Contributing Writer
|
April 8, 2021
I Prayed
have prayed
Father, renew our strength. Give us restoration and fill us with Your joy and life.
And he shall speak great words against the most High and shall wear out the saints of the most High. (Dan 7:25)
I have thought of this Scripture many times over the past few months, as I see the weariness on the faces of those who have been standing in faith, declaring God's unchanging Word.
View Comments (62)
I have thought of this Scripture many times over the past few months, as I see the weariness on the faces of those who have been standing in faith, declaring God's unchanging Word.
Many of us have been unable to escape spiritual fatigue in this past season.  At times like this, I thank God for Isaiah 40:29 which states, "He gives strength to the weary and increases the power of the weak."
During intense times of intercession or warfare, it is vital to keep our spirits strong. Proverbs 18:14 says, "The strong spirit of a man sustains him in bodily pain and trouble." If we are going to walk through this season in victory, a strong spirit is absolutely vital.
Perhaps you don't feel spiritually weary – perhaps you think things are going along fine…I know that is what I thought, too. That is until a major medical issue proved me wrong.
I am a faith person. I felt my faith was strong and my spirit was intact. However, looking back, I can see the warning signs.
Things that are hard to see in the midst of battle, are glaringly obvious as I look back.
Some of the signs of a weak spirit are:
Feeling overwhelmed. "If you faint in the day of adversity, your strength is small. (Prov 24:10)
Hopelessness. "Hope deferred makes the heart sick." (Prov 13:12)
Short-temperedness. "He who is slow to anger is better than the mighty, and he who rules his spirit than he who takes a city." (Prov 16:32)
Physical exhaustion. "But now it comes upon you, and you are weary; It touches you, and you are troubled." (Job 4:5)
However, the greatest indicator of a weak spirit is negative or complaining words that come out of our mouth.
When we find ourselves in a place where our words are not lining up with God's Word, it's time to strengthen our spirit.
Many years ago, I heard Keith Moore say when you are going through hard times such as sickness, financial attacks, or any other battle, it is time to build up your spirit.  He said you do that by reading at least four chapters of the Bible per day.
I know it sounds like a lot – but it only takes a few minutes.  I have followed his plan many times over the years, and it works, every single time.
We have to go back to the beginning.
"In the beginning was the Word, and the Word was with God, and the Word was God" (John 1:1).
Before anything was – during a time of chaos and darkness – there was the Word and the Word was God. It changed everything then and it can and will change everything now. The Word is more necessary then ever during times of challenge and weariness.
Recently, I was studying the scripture in the New Testament that says, "Come to Me, all who are weary and heavy laden, and I will give you rest" (Matthew 11:28). What I discovered was that it was referenced to an Old Testament scripture I love.
Jeremiah 6:16 says, "Thus, says the Lord: "Stand in the ways and see, and ask for the old paths, where the good way is, and walk in it; Then you will find rest for your souls."
I believe these three verses are showing us the way forward is the old path, where the good way is.  The way of Jesus and the Word.  "In the beginning was the Word and the Word was with God and the Word was God."  Jesus and the Word and God are one.  It is the way through. It's HIS path…
It is the way to rest for your soul. It is the way to a strong, enduring spirit.  One that will sustain us in any season.
Perhaps you are feeling weary.  Maybe even soul weary – if so, there is a way to peace and rest.  It is found by looking for the old path – where the good way is.  It is by casting your burden upon Jesus knowing He cares for you and will give you rest.  And it is by digging and digging and digging in the Word of God.
I encourage you to challenge yourself.  Take ONE MONTH and read four chapters a day – every single day.  Then see how you feel at the end of the month.  Do you have more rest?  More peace?  More faith?  Have your burdens become lighter?
You have nothing to lose and everything to gain.  Give it a try.
My prayer for you is that at the end of the month, your spirit will be strengthened, and you will be restored, refreshed, rested and filled with the Zoe life of God…may it be so.
Will you accept this challenge? Let us know in the comments below!
Author Kim Potter is a writer and the founder of A New Thing Ministries, which sends a daily teaching to thousands of people all around the world. Her articles have appeared on The Elijah List, Charisma, Spirit Fuel and iBelieve.com. Kim's message is one of hope. She speaks to the heart of those who have grown discouraged or disappointed by the circumstances of life, imparting hope. To receive her daily inspirational writings, go to www.anewthingministries.com. (Photo Credit: Unsplash.)
Partner with Us
Intercessors for America is the trusted resource for millions of people across the United States committed to praying for our nation. If you have benefited from IFA's resources and community, please consider joining us as a monthly support partner. As a 501(c)3 organization, it's through your support that all this possible.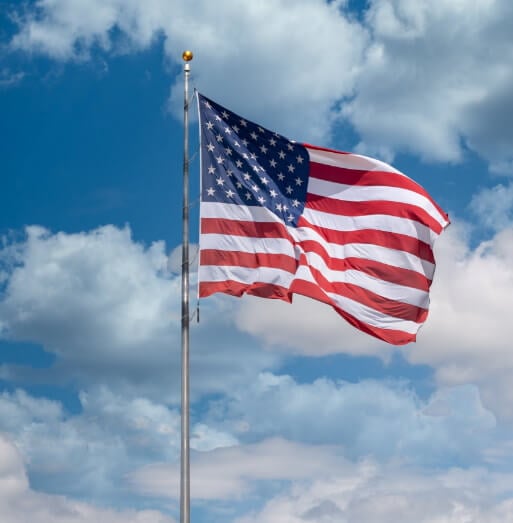 Become a Monthly Partner