January 30, 2021 | Various sources
Father God, let our nation's leaders be granted wisdom, knowledge, and understanding. Give us as believers great discernment in these days.
Yahoo News reports that "the US Department of Homeland Security declared a nationwide terrorism alert Wednesday, citing the potential threat from domestic anti-government extremists opposed to Joe Biden as president.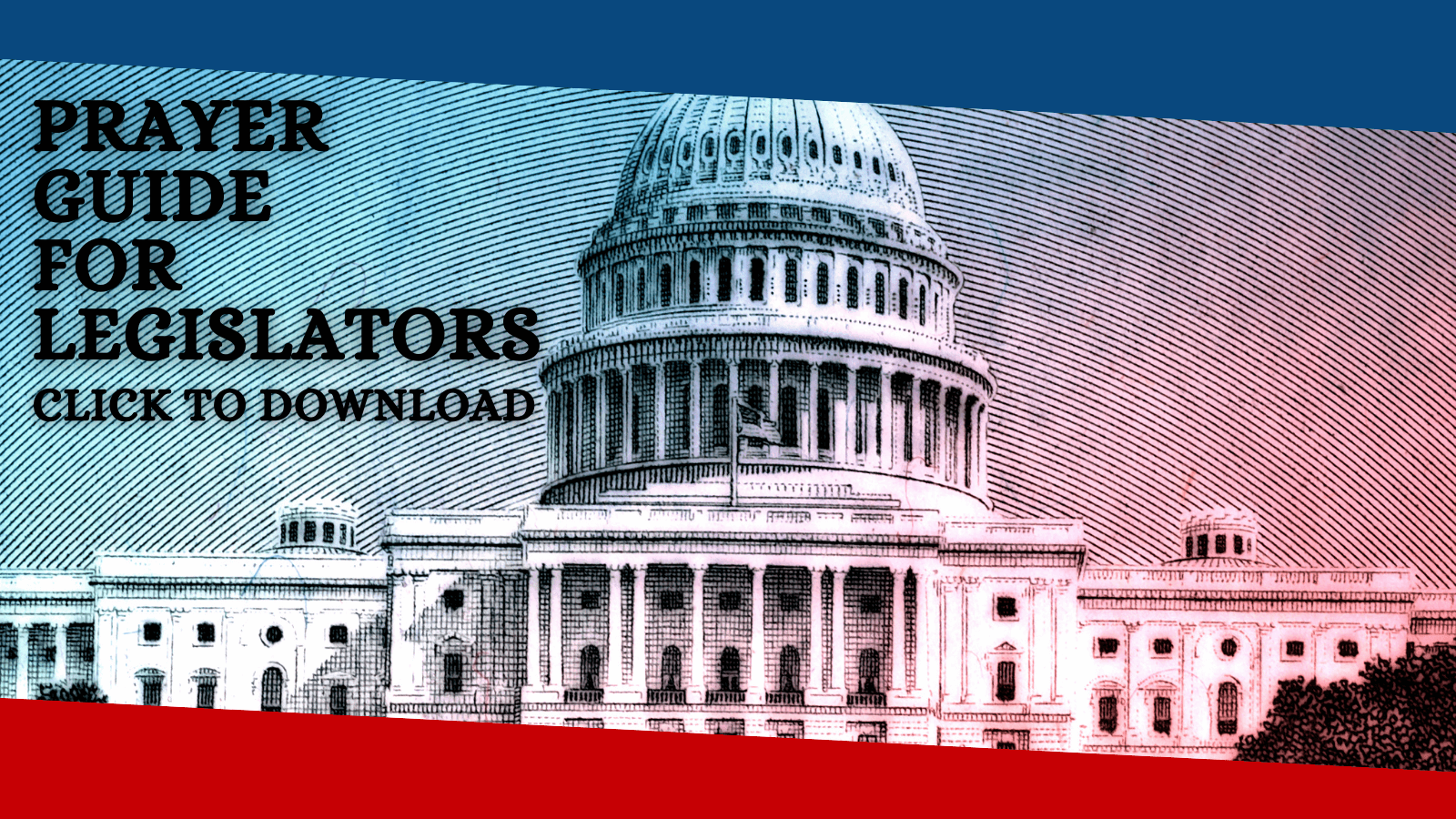 "Information suggests that some ideologically-motivated violent extremists with objections to the exercise of governmental authority and the presidential transition, as well as other perceived grievances fueled by false narratives, could continue to mobilize to incite or commit violence," the department said. . . .
"DHS does not have any information to indicate a specific, credible plot," it said.
"However, violent riots have continued in recent days and we remain concerned that individuals frustrated with the exercise of governmental authority and the presidential transition… could continue to mobilize a broad range of ideologically-motivated actors to incite or commit violence." . . .
According to the Washington Times reporting, "While the department cast a wide net, Democrats saw the new alert as a warning about right-wing political violence.
"The domestic terrorism attack on our Capitol earlier this month shined a light on a threat that has been right in front of our faces for years," said Rep. Bennie G. Thompson, chair of the House Homeland Security Committee.
He said domestic terrorists were "emboldened over the last four years"—apparently a reference to President Trump's time in office . . . .
And Homeland Security also pointed to "threats of violence against critical infrastructure" based on conspiracy theories about the coronavirus.
From the left, meanwhile, mobs over the past few years have attacked federal buildings in cities like Portland, Oregon, with the federal courthouse and the local headquarters for U.S. Immigration and Customs Enforcement serving as focal points for anger.
In its new alert, Homeland Security said the grievances it sees behind the violence are "fueled by false narratives.
The alert lasts through April 30.
CBN reports that Rod "Dreher and some civil libertarians predict members of the US Congress may use recent events as an excuse to revive domestic anti-terrorism legislation. They fear the effort could potentially target innocent Americans.
"We're going to see people designated as terrorists – people who have no interest in terrorism at all who do not support violence, but who simply question the way things are done in this country and they do so from the right," predicted Dreher. "I believe that Christians – conservative Christians – are going to be targeted too and there will be no discrimination between us peaceful conservative Christians and those who want violence."
And Dreher believes while the COVID-19 pandemic is a serious issue, it is also pushing an already-dependent American society toward a willingness of being controlled.
"It has put us in a position and a mindset of fear and control and where we can be open to being told what to do by the government. And I think that this has been a dry-run, if you will, for greater control," he said.  "One that covers nearly every aspect of your life courtesy of Big Government, Big Tech, and Big Media."
It's already happening in China where the communist government has implemented a social credit system that forces citizens to conform to what the government wants. Those deemed to be good communists are rewarded with full access to the economy, travel, higher education, and good jobs.
"I think we're going to see an informal version of that happen right here in America," said Dreher. "And the hammer is going to come down on conservatives and traditional Christians."
Dreher warns U.S. Christians need to prepare.
Some say that these alerts are setting up a narrative that conservative or right-leaning citizens are potentially dangerous. Will we see red flag warnings on citizens who have participated in conservative political rallies, pro-second amendment events, or have spoken out against policies favored by the current administration?  How are you praying about this?
(Photo Credit: Getty Images.)
Share your thoughts on this terror alert and what God may be prompting you to do or pray in the comments below!