DAVOS–WHAT ARE THE GLOBAL ELITES PLANNING?
IFA Staff
|
January 30, 2021
I Prayed
have prayed
Lord, we appeal to you about this globalist agenda. Help us to have open eyes about these plans, and give our leaders godly discernment about it.
"The Great Reset" initiative was launched last year by the World Economic Forum, the group of global elitists who meet to steer and control the world's policies on climate, economics, health, and more. This meeting is held in Davos, Switzerland (although this year it was held virtually) where the world's heralded "most important" and "woke" movers and shakers go to attempt to decide for us all what is best for our world. If you detect an authoritarianist air about the Davos meetings, you are right.
Klaus Schwab, the founder of the World Economic Forum and its current executive chairman in his self-appointed role of world leader, shares that the "world must act jointly and swiftly to revamp all aspects of our societies and economies, from education to social contracts and working conditions. Every country, from the United States to China, must participate, and every industry, from oil and gas to tech, must be transformed." Sounds like he is advocating for a worldwide system where all is overhauled, dictated, monitored, and uniformly under the World Economic Forum and its governing leaders. One World government? It is certainly not a leap to connect the dots.
View Comments (91)
What is their agenda? Watch the video below for what they consider is a positive spin on the authoritative initiatives they are advocating. Remember, this is THEIR video–it makes it seem positive and beneficial to submit to their agenda.
These ideas have been floated around for some time. In fact, this video is from 2017. But the situation we are in with COVID-19, however you perceive we got here, gives the perfect entre for globalists who want to "reimagine" and "remake" the world in their ideology.
Who is part of World Economic Forum? This is as interesting as the agenda itself.
In addition to some world leaders, there are others who have globalist interests represented. Christine Legarde from the of the European Central Bank (formerly of the World Bank); Antonio Guterres, Secretary-General of the United Nations; Kristalina Georgieva, Director of the International Monetary Fund; Tedros Adhanom Ghebreyesus of the World Health Organization; Seth F. Berkley, CEO of GAVI–the Vaccine Alliance; and others including Anthony Fauci of the National Institute of Allergy and Infectious Diseases.  Among the trustees is Al Gore, former U.S. Vice President. Billionaire and population control advocate Bill Gates is also a participant in the DAVOS agenda.
This administration's Climate Czar, and former Secretary of State John Kerry was at a panel discussion in mid-November, where the Great Reset was the focus. As a panelist, not yet a named part of the Biden administration, he declared definitively that the Biden administration would support the Great Reset, and that it "will happen with greater speed and with greater intensity than a lot of people might imagine."
How can you be praying about this globalist agenda and America? 
Pray that God's purposes for our nation would be fulfilled.
Pray for discernment for Americans, the Church, and our leaders about these one-world government-like agendas.
Proclaim God's sovereignty over our nation.
Pray that our nation would not enter into agreements that support these principles.
Pray that this group, the World Economic Forum, and others like it, would not gain power in our world.
Share scriptures below that God is showing you how to pray about this issue.
Partner with Us
Intercessors for America is the trusted resource for millions of people across the United States committed to praying for our nation.
If you have benefited from IFA's resources and community, please consider joining us as a monthly support partner. As a 501(c)3 organization, it's through your support that all this possible.

Dave Kubal
IFA President
& CEO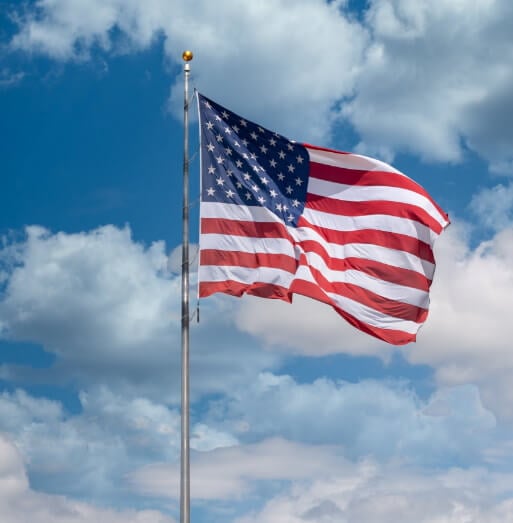 Become a Monthly Partner