TRUMP TEAM HAS A LEGAL STRATEGY, WE HAVE A PRAYER STRATEGY
From GovPray.com
|
November 21, 2020
TRUMP TEAM HAS A LEGAL STRATEGY, WE HAVE A PRAYER STRATEGY
From GovPray.com
|
November 21, 2020
I Prayed
have prayed
Lord, help us to cry out to You for our nation and this election process. We thank You that it is in Your hands. We trust You.
Did you catch the press conference with Rudy Giuliani, Sidney Powell, and others about the election fraud litigation? Thanks to our friends at GovPray.com, we offer you prayer points to focus our intercession. GovPray.com has called for fasting and praying until the election is settled.
View Comments (169)
Saints, please fully watch the linked press conference held yesterday, and refer to the following list as we pray and fast over the coming weeks.
That witnesses and whistleblowers would come forth.
That godly, patriotic lawyers, investigators and advisors across the country will rise up to prosecute the many local and state election fraud cases that are about to emerge.
That judges across the country as well as the Supreme Court will fairly adjudicate based solely upon the evidence, truth, US Constitution and our established body of law.
That a deep and thorough cleansing of our government – including, but not limited to – our political, legal, law enforcement, educational, military, economic, national security, bureaucratic and judicial systems will result from this process.
That those who are guilty will be found guilty.
That those found guilty will pay a fair, just and constitutional penalty for their crimes in order that our republic may preserved and that future law breakers would think twice about repeating their mistakes.
That the lawyers, investigators, politicians, informants, judges, reporters and anyone else pursuing truth and justice in this matter would be granted supernatural courage, wisdom, discernment, guidance and energy, and that they and their families would be surrounded with hedges of divine protection.
That those defrauded in the election would be vindicated, and awarded whatever seat is rightfully theirs.
That the national and global powers (whether they be private individuals, personalities, politicians, academics, foundations, media outlets, social media platforms, financial institutions, corporations, governments, etc.) that have conspired to develop, fund, conceal, deceive, perpetrate or enable this fraud would be exposed for who and what they are, and that they would be publicly discredited, bankrupted, sentenced and removed from the playing field.
That the Holy Spirit would convict and break the heart of every single person who had anything to do with this corruption, and that they would genuinely confess, repent and turn to the only one qualified to fully forgive, cleanse and redeem.
That the forces (physical and spiritual) that would seek to cause division, anarchy and destruction would be quelled, and that lives and property would be spared.
That the Church would continue in prayer with an attitude of humility, grace, and thankfulness, forsaking vindictiveness, arrogance and pride.
That a massive movement of the Holy Spirit would sweep across our Church, our country and the entire world.
(Photo Credit: Getty Images.)
Share your own prayers in the comments below!
Partner with Us
Intercessors for America is the trusted resource for millions of people across the United States committed to praying for our nation. If you have benefited from IFA's resources and community, please consider joining us as a monthly support partner. As a 501(c)3 organization, it's through your support that all this possible.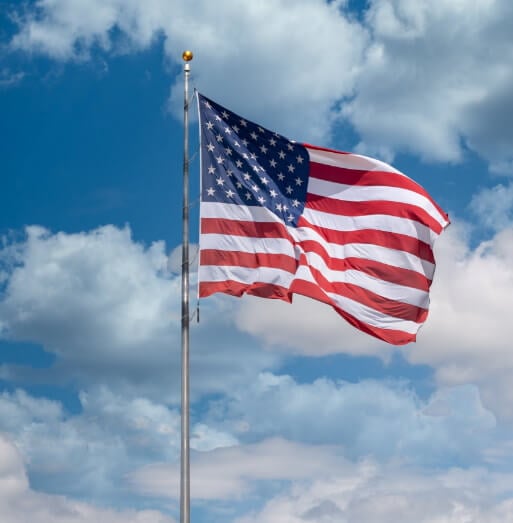 Become a Monthly Partner