Transhumanism Seeks to Destroy the Body
Angela Rodriguez, IFA Contributing Writer
|
August 16, 2022
Transhumanism Seeks to Destroy the Body
Angela Rodriguez, IFA Contributing Writer
|
August 16, 2022
I Prayed
have prayed
Lord Jesus, as we remember the destruction of the temples in Jerusalem, we should also remember that our bodies are temples of the Holy Spirit. Give us discernment about movements and technological advances that seek to alter or even destroy the miracle known as the human body.
Analysis. As a researcher and writer, I'm constantly reading about the ideas of many kinds of people–pastors, scientists, doctors, lawyers, professors, politicians, and all types of scholars. But out of all the information I read about and digest, one particular topic will bring me to my knees in prayer every time.
View Comments (41)
That topic is transhumanism. I've written about this before, but recently it seemed more important than ever as the month of Av arrived on the Hebrew calendar, beginning on July 29, 2022 and lasting until sundown on August 27.
Traditionally, this month is regarded as the most tragic on the biblical calendar because both of the Holy Temples were destroyed on the 9th of Av–also known as Tisha B' Av. The three weeks of sorrow leading up to this date are a time of reflection, fasting, and mourning, as Jews around the world contemplate the destruction that has taken place in Jerusalem and its holy sites. Many pray for the restoration of the Temple, so that one day all Jews can once again worship within its sacred walls.
As the 9th of Av (Tisha B' Av) just passed on August 6 and 7th, I realized that many aspects of this biblical holiday and time of remembrance could be applied to what we are seeing in the world today. As the push for transhumanism continues, we are facing threats to the "bodily temple" that God designed. The words of 1 Corinthians 3:16-17 declare, "Don't you know that you yourselves are God's temple and that God's Spirit dwells in your midst? If anyone destroys God's temple, God will destroy that person; for God's temple is sacred, and you together are that temple."
For reference, transhumanism is defined as "a philosophy that advocates for the use of technology in order to overcome our biological limitations and to transform the human condition." Advocates say it is also "part of the natural evolution of the human being, or an extension of humanization." Transhumanists believe in a concept known as  singularity, which is "a future period during which the pace of technological change will be so rapid, its impact so deep, that human life will be irreversibly transformed. Understanding the Singularity will alter our perspective on the significance of our past and the ramifications for our future."
Joe Allen, an avid researcher and expert on the topic of transhumanism writes:
"The concept of 'transitional humans' hurtling toward a technological Singularity unfolds on three levels. The bedrock is biological life—our bodies and brains. Above that is cultural life, where embodied souls are guided by language, tools, and custom. In the 20th century, the emergence of artificial life—silicon-based digital beings—opened bizarre possibilities." Allen says there are five vectors which are rapidly converging on the transhuman ideal:
Gene-editing (body)
Neuroenhancement (brain)
Bionics (cyborg culture)
Robotics (digital body)
Artificial Intelligence (digital brain)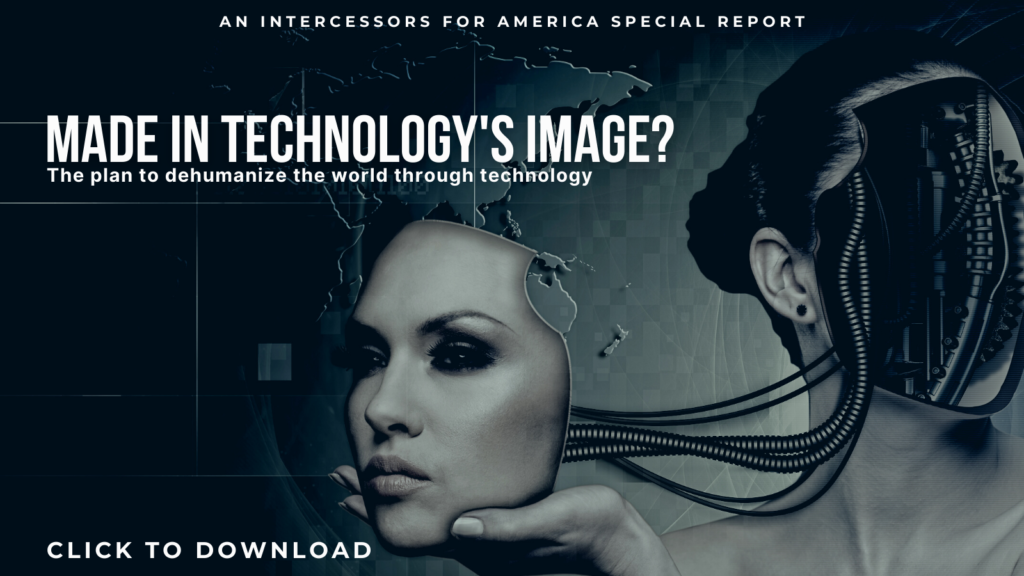 Those who follow or advocate transhumanism do not see the human body as being designed by God, but rather an evolutionary piece of equipment that can be manipulated, altered, and even regenerated. They do not believe that those who receive Christ have received bodies that are the Temple of the Holy Spirit and their bodies bear the imprint of their Creator on every cell, tissue, organ, and bone. Just like the Temples that were destroyed during the month of Av, these new technologies which can include biohacking, brain implants, biosensors, and genetic therapies have the capability of destroying what God has already built. The building blocks of the code of life can be torn down and scattered asunder like the stones that Jesus spoke of in Matthew 24:1-2. 
"Jesus left the temple and was walking away when his disciples came up to him to call his attention to its buildings. 'Do you see all these things?' he asked. 'Truly I tell you, not one stone here will be left on another; every one will be thrown down.'"
There's one voice that seems to be the most prominent right now among a sea of transhumanists. You may have already heard of Jewish professor and World Economic Forum advisor Yuval Noah Harari because his comments have caused quite a stir in the Christian world. Why? Because they point to the idea of tearing down the ways we think, behave, and even worship. To do this, the human body itself must be rebuilt, but not through cells and tissues. Instead, artificial intelligence, genetic manipulation, and mind control will provide the architectural plans for this new bodily temple.
One of the first areas a transhumanist wants to demolish is religion, or a relationship with God. Harari says, "History began when humans invented gods, and will end when humans become gods." A transhumanist must wipe out all notions of an all-powerful creator because they see themselves as evolutionary beings who can transcend to that position themselves.
Harari explains his views on religion in an article he wrote for the Guardian in 2017. He writes,
"What is a religion if not a big virtual reality game played by millions of people together? Religions such as Islam and Christianity invent imaginary laws, such as 'don't eat pork,' 'repeat the same prayers a set number of times each day,' 'don't have sex with somebody from your own gender' and so forth. These laws exist only in the human imagination. No natural law requires the repetition of magical formulas, and no natural law forbids homosexuality or eating pork. Muslims and Christians go through life trying to gain points in their favorite virtual reality game. If you pray every day, you get points. If you forget to pray, you lose points. If by the end of your life you gain enough points, then after you die you go to the next level of the game (aka heaven). As religions show us, the virtual reality need not be encased inside an isolated box. Rather, it can be superimposed on the physical reality. In the past this was done with the human imagination and with sacred books, and in the 21st century it can be done with smartphones…To the best of our scientific knowledge, human life has no meaning. The meaning of life is always a fictional story created by us humans."
Religion in Harari's mind is a set of rules and fictional stories that need to be destroyed like an old, dilapidated building. Transhumanism also seeks to tear down the identities God gives us so a new identity can replace it. Truth is fluid so humans can live life on their own terms.
Harari declares, "The past controls us through various stories that ancient people invented and we still believe. For example, we think about ourselves as belonging to a certain nation like Israel or Brazil and we believe in a certain religion like Judaism or Christianity, so when I ask myself, 'Who am I?'–I might reply that I am Israeli, I am Jewish. Yet all these nations and religions are fairly recent developments, while humans have been around for more than 2 million years, none of our nations and religions is more than a few thousand years old… Judaism is only 3,000 years old. Christianity is about 2,000 years old. And even after they appeared, all these religions have undergone repeated changes. The Judaism and Christianity of today are very different from what they were 1,000 years ago. They are not eternal truths, but rather human creations….so history is not about the past, but about the present. The past is gone–the people who lived in the past are dead and we cannot go back there. If history is just a study of the past, it's irrelevant…if two men love one another, how does this harm anyone and why should this be bad? Even if there is a god, no good god will punish people for love."
What will this new identity be comprised of? Speaking at the Royal Geographic Society in 2015 on a program titled the Myths We Need to Survive, Harari reveals his answer:
"You don't have any answer in the Bible on what to do when humans are no longer useful to the economy. You need completely new ideologies–completely new religions–and they are likely to emerge from Silicon Valley… and they are likely to give people visions based on technology. Everything that the religions promised–happiness and justice and even eternal life, but here on earth with the help of technology, and not after death with the help of some supernatural being."
The last quote makes it very clear that Harari sees Christianity and the Bible as false and irrelevant. On a Talks at Google interview, he stated: "All these stories about Jesus rising from the dead and being the son of God, this is fake news." Additionally, he views humans as insignificant, elaborating on this In a 2017 Ted Talk Dialogue. Commentator Chris Anderson asks Harari, "What are humans for?" Harari answers, "As far as we know, for nothing." Then he continues by saying, "I mean, there is no great cosmic drama, some great cosmic plan, that we have a role to play in. And we just need to discover what our role is and then play it to the best of our ability. This has been the story of all religions and ideologies and so forth, but as a scientist, the best I can say is this is not true. There is no universal drama with a role in it for Homo sapiens."
Later in the same interview, he explains, "There is nothing that–you know–Joseph Goebbels, didn't know about all this idea of fake news and post-truth. He famously said that if you repeat a lie often enough, people will think it's the truth, and the bigger the lie, the better, because people won't even think that something so big can be a lie. I think that fake news has been with us for thousands of years. Just think of the Bible." As Harari says this, laughter rings out from the audience.
Because God is not respected and is seen as non-existent in the transhumanist world, then certain human rights do not exist. Instead, the goal is to move beyond what is human, or transcend it. Therefore, the use of digital monitoring such as biometric sensors/implants, is not considered taboo. In essence, artificial intelligence is given god-like status because its algorithms can determine one's decisions and path in life, such as what you eat, where you live, your gender, and even your political opinions.
At the Athens Democracy Forum in 2020, Harari spoke with Brad Smith, the President of Microsoft about this new age of surveillance that will hack the human body.
"I think maybe in a couple of decades when people look back, the thing they will remember from the Covid crisis is this is the moment when everything went digital and this was the moment when everything became monitored–that we agreed to be surveilled all the time–not just in authoritarian regimes, but even in democracies, and maybe most importantly, this was the moment when surveillance started going under the skin–because really, we haven't seen anything yet. I think the big process that's happening right now in the world is hacking human beings–the ability to hack humans, to understand deeply what's happening within you…the most important data is not what you read and who you meet and what you buy. It's what's happening inside your body. So, if we had these two big revolutions, the computer science revolution or the infotech revolution and the revolution in the biological sciences– and they are still separate, but they are about to merge. They are merging around the biometric sensor. It's the thing–it's the gadget–it's the technologies that convert biological data into digital data that can be analyzed by computers and having the ability to really monitor people under the skin–this is the biggest game changer of all because THIS IS THE KEY FOR GETTING TO KNOW PEOPLE BETTER THAN THEY KNOW THEMSELVES. I often give the example from my own personal life that I realized I was gay only when I was 21 and I keep thinking about the time when I was 15 or 16, how could I have missed it? Something so important about myself. It should have been obvious, but I didn't know. Now today, or in five or ten years, any algorithm of Microsoft, or Amazon, or the government would be able to know such a thing when I'm 12 or 13, just by monitoring what's happening in my body–what's happening to my eyes–let's say I see a boy and a girl walking on the beach–where do my eyes focus? This is the crucial revolution and Covid is critical because this is what convinces people to accept–to legitimize total biometric surveillance."
In another clip he boasts, "Humans are now hackable animals. The whole idea that humans, they have this soul or spirit– they have free will and nobody knows what's happening inside me, so whatever I choose whether in the election or whether in the supermarket, this is my free will–that's over."
It's clear that transhumanism and God's plan for human beings cannot coexist.  2 Corinthians 6:16 states, "what agreement can exist between the temple of God and idols? For we are the temple of the living God. As God has said: 'I will dwell with them and walk among them, and I will be their God, and they will be My people.'" God gives his people freedom, while transhumanism doles out digital slavery.
This issue requires continual prayer because the stronghold over transhumanists is rooted in the denial of God's very existence and sovereignty over humankind. Consequently, it cannot be ignored because many global thinkers and leaders follow this same mindset which declares, "I will ascend above the heights of the clouds. I will be like the Most High," (Isaiah 14:14).
As Christians and citizens of heaven, let's pray that this movement would be exposed for what it is, and that some of its prominent leaders would receive a lightning bolt of truth from the Almighty himself. Also, it's important that we do not buy into the latest technology advancements, just because they are the newest upgrade. Certainly, when it comes to our bodies, we should think twice before allowing the newest gadget to monitor, or perhaps enhance us. Lastly, there is also a movement called Christian Transhumanism, which merges Christian theology with the tenets of the transhumanist faith. This is one more reason why we must educate others about what transhumanism really is.
Prayer Point: Lord Jesus, our bodies are designed like a beautiful holy Temple that houses our genetic code, our mind and our spirit. We must reject the notion that technology can enhance or replace what you've already declared is good. Just like the Holy Temples that were destroyed on the 9th of Av, we run the risk of repeating history if we bow to agendas that seek to tear down your blueprint for life.
How do you think we can we warn others about dangers of the Transhumanist Movement?
Angela Rodriguez is an author, blogger and homeschooling Mom who studies the historical and biblical connections between Israel and the United States. You can visit her blogs at 67owls.com and 100trumpets.com. Her latest book, Psalm 91: Under the Wings of Jesus, was released in June 2021. Photo Credit: Canva.
Partner with Us
Intercessors for America is the trusted resource for millions of people across the United States committed to praying for our nation. If you have benefited from IFA's resources and community, please consider joining us as a monthly support partner. As a 501(c)3 organization, it's through your support that all this possible.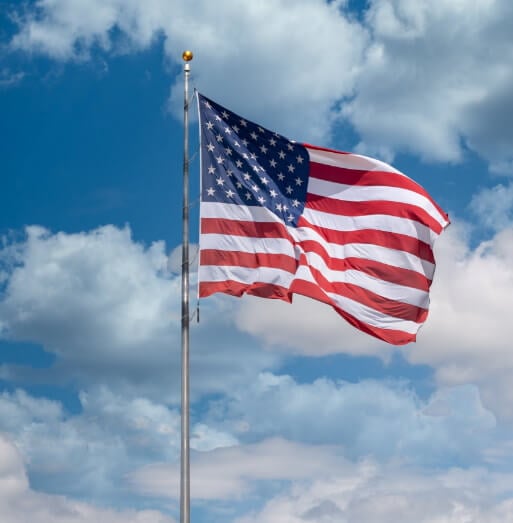 Become a Monthly Partner
You can post a prayer to share with others.
christine s
August 17, 2022, 2:08 pm
Lord Jesus, as we remember the destruction of the temples in Jerusalem, we should also remember that our bodies are temples of the Holy Spirit. Give us discernment about movements and technological advances that seek to alter or even destroy the miracle known as the human body.
Alan V
August 16, 2022, 8:37 am
Lord Jesus, as we remember the destruction of the temples in Jerusalem, we should also remember that our bodies are temples of the Holy Spirit. Give us discernment about movements and technological advances that seek to alter or even destroy the miracle known as the human body. Let us not defile the temple of the Holy Spirit.
David C
August 16, 2022, 7:40 am
In Jesus' name, replace the heart of stone in Jewish professor and World Economic Forum advisor Yuval Noah Harari, with a heart of flesh. Our bodies are Your temple, fearfully and wonderfully made. We declare and decree that these temples will not be torn down as past temples of Jerusalem have been.