Are Humans Hackable?
Angela Rodriguez, IFA Contributing Writer
|
April 2, 2022
I Prayed
have prayed
Lord Jesus, we declare that you made humans in your image and they are not insignificant and "hackable." We pray that the leaders, influencers and educators of this world, who deny that God creates and cares about the human race, would experience a change of heart that radically transforms their thinking.
"History began when humans invented gods and it will end when humans become gods,"  said Yuval Noah Harari, an outspoken transhumanist and popular speaker at the World Economic Forum. As a historian at the Hebrew University of Jerusalem, his ideas and warnings for the future have been called revolutionary, provocative and alarming. We need to understand and take our places as watchmen on the wall as transhumanism gains steam.
Harari is a contributor and advisor to the World Economic Forum, having spoken at their annual meetings in Davos, Switzerland, as well as many of their panel discussions. In addition, he's an advocate of the LGBTQ agenda, as well as evolutionary theory.
View Comments (30)
Many of his ideas are in alignment with Klaus Schwab's vision of the Fourth Industrial Revolution which "will change not only what we do but also who we are. It will affect our identity and all the issues associated with it: our sense of privacy, our notions of ownership, our consumption patterns… It is already changing our health and leading to a 'quantified' self, and sooner than we think it may lead to human augmentation."
Harari believes humans are on their way to the next step of evolution and it's a matter of time before we become something completely new. His books, Homo Deus, Sapiens and 21 Lessons for the 21st Century, have been translated into 65 languages, selling over 35 million copies world-wide. His writings have been recommended by Barack Obama, Bill Gates, Mark Zuckerberg and Angela Merkel.
In his book, Homo Deus (which means god humans), Harari shares his visions for humanity in the current era and what he calls the next phase of human evolution. This will include higher goals such as immortality and even divinity. Biological augmentation will create god-like status through genetic manipulation. Cybernetic augmentation will enable organic and inorganic materials to be fused within the human body. Mind-reading helmets will allow people to control devices and seamlessly interact with technology. Inorganic assimilation is also possible, which involves moving one's consciousness into an inorganic body. In this way, humanity can strip off its organic form and become practically immortal. These new, inorganic bodies could survive the harsher environments of other planets because traditional flesh and bone would no longer be a limitation. In the future, genetically "perfect" or "enhanced" babies will be entirely possible because scientists will be able to modify all pieces of DNA in a lab. Harari insists that as technology and the human species continues to advance, no one has the power to stop the changes that are coming. He believes that a new "god man" will be made in the image of man and his identity will come from physical, biological and digital components.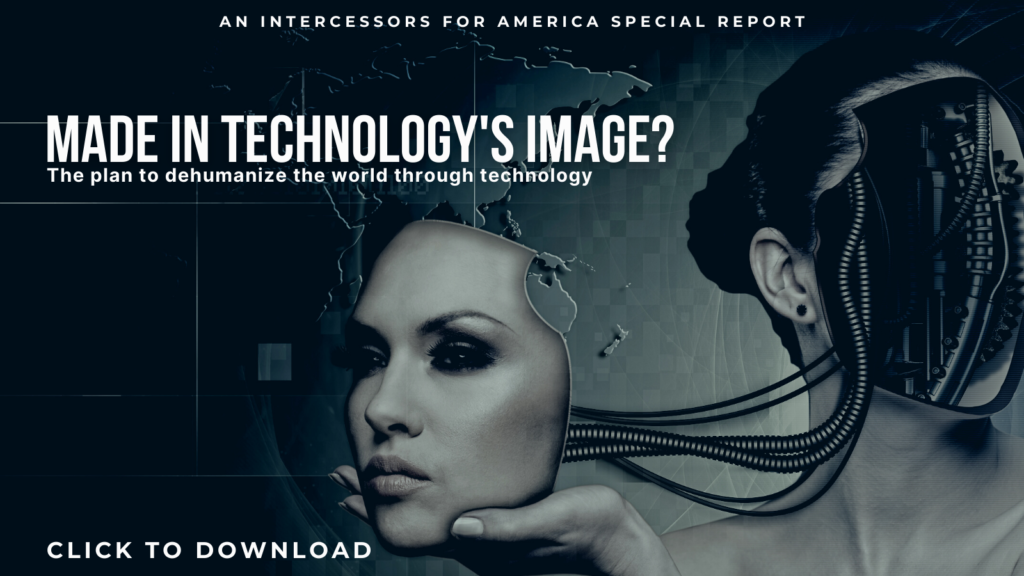 Harari's Darwinian thinking is evident in his writings: In his book Sapiens, A Brief History of Mankind he asserts, "the most important thing to know about prehistoric humans, is that they were insignificant animals with no more impact on their environment than gorillas, fireflies or jellyfish." Over time, however, they developed the ability to think collectively and cooperate. This was the game-changer.
Bill Gates has read many of Harari's works. In 2016, he posted an article where he commented on some of his ideas. "What's unique about Harari's take is that he focuses on the power of stories and myths to bring people together…Homo Sapiens has the ability to unite millions of strangers around common myths. Ideas like freedom, human rights, gods, laws and capitalism exist in our imaginations, yet they bind us together and motivate us to cooperate on complex tasks."
The idea that freedom and human rights descended from myths gives us a peek into the mindset of Harari and those who follow the ideas of the World Economic Forum. They do not believe that God makes humans in his own image and endows them with inalienable rights. We know the truth, however, that Christ has set us free and we do not have to take on the yoke of this world, or its lies. We are not insignificant. We are not beings who were formed by chance. Ephesians 2:10 declares, "for we are God's masterpiece. He has created us anew in Christ Jesus, so we can do the good things he planned for us long ago."
Harari gave an unforgettable speech at the World Economic Forum in 2018 called "Will the Future be Human?"  He declared, "We are probably one of the last generations of Homo Sapiens. Within a century or two, earth will be dominated by entities that are more different from us than we are different from Neanderthals or from chimpanzees. Because in the coming generations we will learn how to engineer bodies and brains and minds…these will be the main products of the 21st century economy."
He explains there's one key component that will shape everything about life in the future. And whoever controls this will determine the future of life itself.  He insists that "data is the most important asset in the world." Harari warns that if the data ends up in the hands of the few, it will split not into two classes, but into two species.  He further explains, "And why is data so important? It's important because we have reached the point when we can hack not just computers–we can hack human beings and other organisms."
Harari asserts that in order to hack human beings, we need a lot of biometric data to determine what's happening in the body and the brain. Currently we have the computing power and the data to make hacking humanity a reality. He emphasizes that two simultaneous revolutions are changing the dynamic–the biological revolution is merging with the information revolution.  He declares, "You can really summarize 150 years of biological research since Charles Darwin in three words: organisms are algorithms…that organisms, whether viruses, or bananas, or humans– they are really just biochemical algorithms–and we are learning how to decipher these algorithms."
Harari explains that biometric sensors can provide information which in turn, create algorithms "that know me better than I know myself." Algorithms can track your eye activity, blood pressure and everything that's going on inside your body and brain. He believes that since humans don't really know themselves, this gives them a chance to figure it out. He goes on to say that when he was 21, he realized that he was gay, after living for years in denial. "Now imagine the situation in ten or twenty years when an algorithm can tell any teenager exactly where he or she is on the gay-straight spectrum and even how malleable this position is."
Harari believes that dataism could become the new religion, which means humans will favor a data-centric world. The value of human life will be determined by one's ability to transform their experiences into data. Additionally, humans will become part of the Internet of Things, where daily life revolves around digital data.
Even though Harari thinks like a transhumanist, he also sees the dangers of allowing algorithms to become a dominant force in our lives.  He cautions that if we do not control how the data and algorithms are used, we could see the rise of digital dictatorships. The rise of global surveillance systems around the world reminds us of this reality.
At Davos, speaking to a packed-out room full of "elites" in 2018, he elaborates on the idea that humans are "hackable animals" and their data can be used in nefarious ways.  He warns, "But control of data might enable human elites to do something even more radical than just build digital dictatorships. By hacking organisms, elites may gain the power to re-engineer the future of life itself. Because once you can hack something, you can usually also engineer it. And if indeed, we succeed in hacking and engineering life, this will be not just the greatest revolution in the history of humanity–this will be the greatest revolution in biology since the very beginning of life four billion years ago. For four billion years nothing fundamental changed…dinosaurs, amoebas, tomatoes, humans–all of life was subject to the laws of natural selection and to the laws of organic biochemistry, but this is now about to change. Science is replacing evolution by natural selection with evolution by intelligent design. Not the intelligent design of some god above the clouds, but our intelligent design and the intelligent design of our clouds–the IBM cloud, the Microsoft cloud–these are the new driving forces of evolution…science may enable life to break out to the inorganic realm…we are entering the era of inorganic life shaped by intelligent design."
The idea that humans are hackable animals who are on the same level as dinosaurs, amoebas and tomatoes is disturbing and it shows how Harari and his followers are at a complete loss when it comes to true intelligent design. They possess a Romans 1 mentality which says, "The wrath of God is being revealed from heaven against all the godlessness and wickedness of people, who suppress the truth by their wickedness, since what may be known about God is plain to them, because God has made it plain to them. For since the creation of the world God's invisible qualities—his eternal power and divine nature—have been clearly seen, being understood from what has been made, so that people are without excuse. For although they knew God, they neither glorified him as God nor gave thanks to him, but their thinking became futile and their foolish hearts were darkened.  Although they claimed to be wise, they became fools…"
At the WEF Davos Annual Meeting 2020, Harari speaks in further detail about these dangers, especially digital dictatorships. He says, "Just imagine North Korea in twenty years, when everyone has to wear a biometric bracelet which constantly monitors your blood pressure, your heart rate and your brain activity twenty-four hours a day. You listen to a speech on the radio by the leader and they know what you actually feel. You can clap your hands and smile, but if you're angry, they will know–you'll be in the gulag tomorrow. And if we allow the emergence of such total surveillance regimes, don't think that the rich and powerful in places like Davos will be safe…in Stalin's USSR, the state monitored members of the communist elite more than anyone else. The same will be true of future surveillance regimes… so it is in the interest of all humans, including elites, to prevent the rise of digital dictatorships."
Hmm…I wonder what thoughts were going through the minds of the elites who were listening to this speech? Do they think they will be immune to the scrutiny of the digital world? It's obvious that there's one huge fact they're missing. The One who knows all, and sees everything is God! And no, he does not need an algorithm or an internet connection to do this. Why? Because he's the God who made this world and he is our true source of connection. He knows the end from the beginning and has complete control over the future. Isaiah 46:8-10 states this loud and clear: "Remember this, keep it in mind, take it to heart you rebels…I am God, and there is no other; I am God, and there is none like me. I make known the end from the beginning, from ancient times, what is still to come. I say, 'My purpose will stand.'"
Mr. Harari can speak at Davos and write his books about becoming a "god-man," but what he truly needs is the One True God who became a man and died on the cross to save humans. Jesus Christ didn't come to hack humans. He came to transform them through the power of the Holy Spirit. He also offers the gift of an incorruptible body and eternal life, but he doesn't need artificial intelligence to do it.
Prayer Point: Lord Jesus, we pray for a complete transformation in the hearts and minds of those who believe the lies that man can create a new species and achieve immortality. We pray they would recognize that you created humans with purpose and significance from the very beginning and your goal is to redeem their bodies, brains and souls.
How is the Lord leading you to pray about transhumanism and the push to digitally improve humanity?
Angela Rodriguez is an author, blogger and homeschooling Mom who studies the historical and biblical connections between Israel and the United States. You can visit her blogs at 67owls.com and 100trumpets.com. Her latest book, Psalm 91: Under the Wings of Jesus, was released in June 2021. Photo Credit: Canva.
Partner with Us
Intercessors for America is the trusted resource for millions of people across the United States committed to praying for our nation. If you have benefited from IFA's resources and community, please consider joining us as a monthly support partner. As a 501(c)3 organization, it's through your support that all this possible.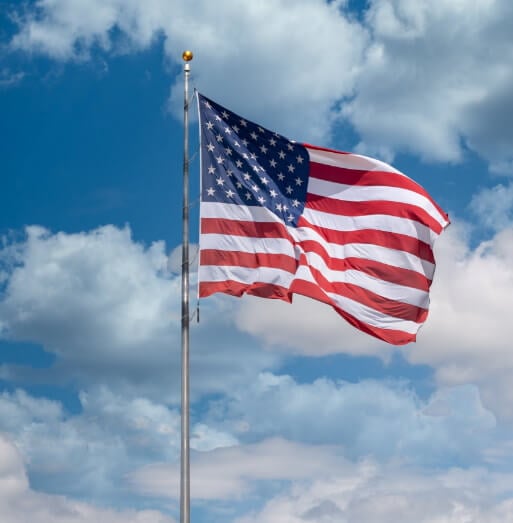 Become a Monthly Partner
You can post a prayer to share with others.
Elizabeth B
April 3, 2022, 1:35 pm
Lord Jesus, we declare that you made humans in your image and they are not insignificant and "hackable." We pray that the leaders, influencers and educators of this world, who deny that God creates and cares about the human race, would experience a change of heart that radically transforms their thinking.
Monica B
April 2, 2022, 10:51 pm
Lord Jesus, we declare that you made humans in your image and they are not insignificant and "hackable." We pray that the leaders, influencers and educators of this world, who deny that God creates and cares about the human race, would experience a change of heart that radically transforms their thinking.