TRANSGENDER EXTREMISM AT HIGHEST LEVELS OF GOVERNMENT?
From Multiple Sources
|
February 27, 2021
I Prayed
have prayed
Father, we have strayed far from you as a nation and we ask that You bring revival to it. Open our governmental leaders eyes to see the truth. We need You.
While Democratic leaders in Congress push through the so called "Equality" Act which will erode parental rights and religious freedom and create a special class of protection for all LGBTQ people in our laws, you need to know about the radical ideas of one of the Biden Administration's top picks. 
"One of President Joe Biden's top health nominees on Thursday was pressed about stating in the past support for children getting puberty blockers and genital surgery.
View Comments (144)
Sen. Rand Paul (R-Ky.) questioned Dr. Rachel Levine on the past support, noting that data from the American College of Pediatricians shows that 80 percent to 95 percent of children who believe they're a gender different from their birth sex will see a dissolution of those feelings by late adolescence, if they're not exposed to medical intervention and social affirmation.
"American culture is now normalizing the idea that minors can be given hormones to prevent their biological development of their secondary sexual characteristics. Dr. Levine, you have supported both allowing minors to be given hormone  blockers to prevent them from going through puberty as well as surgical reconstruction of a minor's genitalia," Paul, a physician, said, noting that the latter can permanently alter a person's body, comparing it to genital mutilation. . . .
Transgender medicine is a very complex and nuanced field with robust research and standards of care that have been developed. If I'm fortunate enough to be confirmed as the assistant secretary of health, I will look forward to working with you and your office and coming to your office and discussing the particulars of the standards of care for transgender medicine," answered Levine, who was born a male but presents as a female. . . .
"Let's be a little more specific since you evaded the question," he said. "Do you support the government intervening to override the parents' consent to give a child puberty blockers, cross-sex hormones, and/or amputation surgery of breasts and genitalia?"
Transgender medicine is a very complex and nuanced field and if confirmed to the position of assistant secretary of health I would certainly will be pleased to come to your office and talk with you and your staff about the standards of care and the complexity of the field," Levine said.
"Let it go into the record that the witness refused to answer the question. The question is a very specific one: should minors be making these momentous decisions," Paul said. He wrote on Twitter after the hearing, "Biden nominee refuses to answer my question about whether the government should override a parent's consent to allow a minor to receive puberty blockers or surgical amputation of breasts or genitalia." . . .
"I made a brash decision as a teenager, as a lot of teenagers do, trying to find confidence and happiness, except now the rest of my life will be negatively affected," Bell told a court in the UK last year. . . .
"There's no longterm studies. We don't know what happens to them. We do know that there are dozens and dozens of people who have been through this who regret that this happened. And a permanent change happened to them. And if you've ever been around children, 14-year-olds can't make this decision. In the gender dysphoria clinic in England, 10 percent of the kids are between the ages of 3 and 10. We should be outraged that someone is talking to a 3-year-old about changing their sex," Paul told Levine. . . .
Levine's views and decision to present as a different gender have drawn scrutiny from some lawmakers but others say Levine's confirmation would show how barriers are being overcome by transgender individuals.
Dr. Levine "would make history as the highest ranking openly transgender official in the U.S. government," Sen. Patty Murray (D-Wash.), the chairwoman of the committee, said during the hearing.
Levine's nomination showed the Biden administration "values the voices and leadership of our community," Equality Caucus Co-Chair Sean Patrick Maloney (D-N.Y.) said last month. . . .
Watch Rand Paul Expose the Truth about Biden's Transgender Nominee's Radical Ideas:
Are you alarmed?
Here is our prayer: Lord Jesus, have mercy on us. Have mercy on Dr. Rachel Levine and the leaders who are pushing for Dr. Levine to serve in the highest levels of government. Turn their hearts to You and prevent them from harming our nation, ourselves, and our children.
What is your prayer? Leave a comment . . .
(Excerpt from The Epoch Times. Video clip posted by Senator Rand Paul. Photo by Caroline Brehman-Pool/Getty Images)
Partner with Us
Intercessors for America is the trusted resource for millions of people across the United States committed to praying for our nation. If you have benefited from IFA's resources and community, please consider joining us as a monthly support partner. As a 501(c)3 organization, it's through your support that all this possible.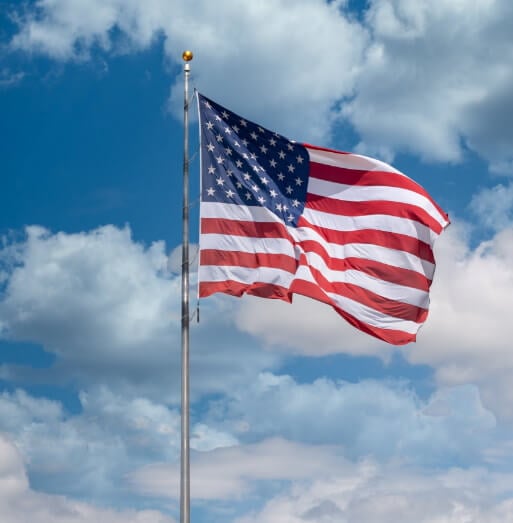 Become a Monthly Partner