A FRENCH REVOLUTION?
Aaron Mercer, IFA Contributing Writer
|
February 27, 2021
I Prayed
have prayed
Lord, we pray for freedom and favor for our French brothers and sisters. May their neighbors come to know the true life and liberty found only in You.
Does the will of the state top the the demands of faith? That is a question Christians across the Atlantic are facing head on in a fresh and perhaps frightening way. Earlier this month a top French official publicly expressed frustration "with people who refuse to write on paper that the law of the Republic is superior to the law of God."
View Comments (11)
Words like that carry weight, especially when they come from the French Interior Minister — a role similar to a what would be a combined Attorney General and Homeland Security Secretary here in the U.S.
It got even more alarming when, one day later, the same official said, "Evangelicals are a very important problem."
What is the backdrop for these remarks? Well, the French National Assembly (the country's legislature) was about to vote on a bill purported to uphold principles of the French Republic. In particular, it was aimed against the dangerous rise of radical Islam.
Millions of Muslims live in France — many in outlying and reportedly dismal neighborhoods on the fringes of major cities where extremism has been able to breed adherents. The nation was shocked last October when a school employee was actually beheaded by one Islamist fanatic. During a class on free speech, the teacher had highlighted a cartoon offensive to numerous Muslims — the same one that had sparked the deadly attack on the Charlie Hebdo newsroom in 2015.
Sadly, this beheading is part of a string of attacks. Since the Charlie Hebdo tragedy, hundreds in France have been killed by Islamist terrorists, including scores at a Bastille Day celebration in 2016 and several more just months ago in a stabbing at a cathedral in Nice.
In response to the rising violence, French leaders are understandably seeking ways to counter Islamism. Unfortunately, the bill that passed through the legislature after vigorous debate is of concern for people of faith generally, including Christians. Christianity Today reports one Baptist group's analysis showing the legislation would require churches to re-submit their registrations to state authorities every 5 years, subject sermons to possible monitoring for hate speech, hinder religious homeschooling, and increase scrutiny on foreign connections.
François Clavairoly, president of the Protestant Federation of France, told CT, "This is the first time… that I find myself in the position of defending freedom of worship… I never imagined that in my own country something like this could happen."
Notably, while calling evangelicals a problem, the Interior Minister did at least qualify that they were not one of the "same nature" as "Islamism that makes terrorist attacks and deaths." But this was not much comfort to Christians already feeling targeted.
Unfortunately, many French citizens may not be attuned to these concerns. Pew Research Center in 2018 found that 64 percent of the French identify as Christian, but only 18 percent regularly attend church (and according to reports a much smaller percentage are evangelicals). Pew also found that a majority in France claimed to be neither religious nor spiritual, which is a big contrast from what we know in the U.S. where 48 percent identify as religious and spiritual (and another 27 percent say they are spiritual).
France's story has long had close connections to our own nation's. We need to be praying for our brothers and sisters in Christ facing these alarming developments. Let's pray, too, for the power of Christ's light, life, and hope to spread swiftly in that land in these critical days.
Aaron Mercer is a Contributing Writer with two decades of experience in Washington, D.C.'s public policy arena. He reflects on faith, technology, and the public square at FTPolicy.com. (Photo CRedit: Unsplash.)
How will you pray for French Christians?
Partner with Us
Intercessors for America is the trusted resource for millions of people across the United States committed to praying for our nation. If you have benefited from IFA's resources and community, please consider joining us as a monthly support partner. As a 501(c)3 organization, it's through your support that all this possible.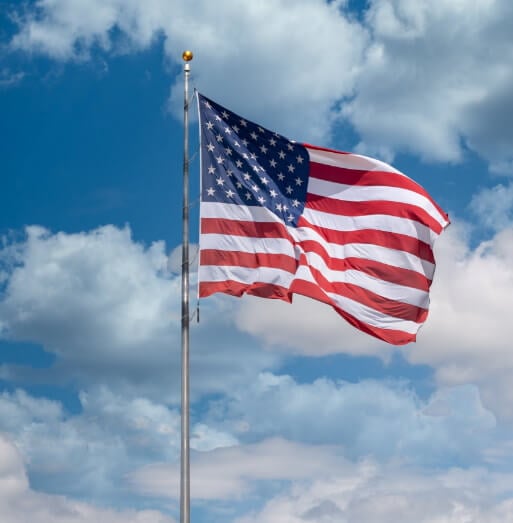 Become a Monthly Partner