The Status and State of Our Holiness
Remco Brommet, The Deeper Life/IFA Contributor
|
September 11, 2022
The Status and State of Our Holiness
Remco Brommet, The Deeper Life/IFA Contributor
|
September 11, 2022
I Prayed
have prayed
Father, we pray for holiness. Sanctify us, Lord, and make us holy just as You are holy.
Analysis. As previously forewarned, I am on a holiness "streak" in my blog posts. It's a subject I have been studying of late, feeling prompted to do so by the Holy Spirit. Not so much because I feel I'm not holy enough, but rather because I expressed my desire to know God better. God is holy, therefore to know Him it is crucial to understand as much as we can about holiness.
View Comments (5)
The Bible is clear about the holiness of God. But 1 Peter 1:16 tells us: "…it is written, "You shall be holy, for I am holy."
In other words: because He is holy, we have to be holy too.
Easier said than done. The whole passage reads as follows: "As obedient children, do not be conformed to the passions of your former ignorance, but as he who called you is holy, you also be holy in all your conduct, since it is written, "You shall be holy, for I am holy." And if you call on him as Father who judges impartially according to each one's deeds, conduct yourselves with fear throughout the time of your exile, knowing that you were ransomed from the futile ways inherited from your forefathers, not with perishable things such as silver or gold,  but with the precious blood of Christ, like that of a lamb without blemish or spot." (1 Peter 1:14-19)
According to the Bible, we must deeply respect the fact that we are holy because we no longer belong to ourselves, but to a Holy God, a Father who ransomed us from a life of sin by the precious blood of Christ and who one day will judge us all impartially according to the deeds we have done according to the flesh or in the Spirit, i.e. out of our sinful nature vis-a-vis our holy nature.
We have already seen that our holiness is part of our identity in Christ. It is a status given to us because of the forgiveness of our sins. We cannot earn our holiness or our righteousness. They are God's gift to us, a status conferred on us in response to genuine repentance. The final one-time-only but eternal status of being holy – free from sin and belonging to God.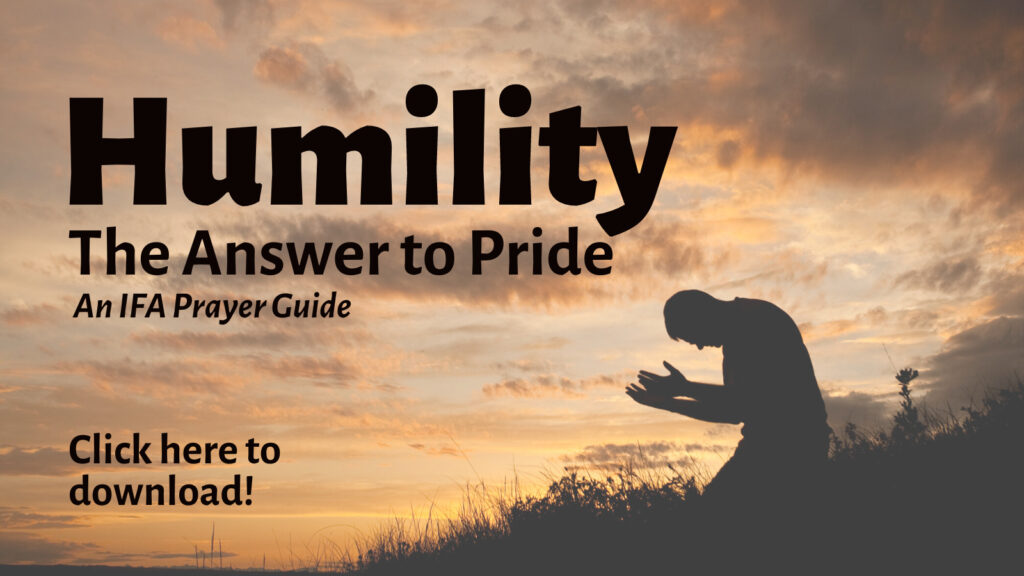 But that status has to become a state – a reality in us. We have to grow into the stainless white robe of sinlessness given to us. God's holy nature has to become our holy nature. That is how He prepares us for eternity in His presence, for without holiness no one can see the Lord (Hebrews 12:14). The writer to the Hebrews says to pursue holiness since it is a condition of seeing the Lord. The realization in our everyday life of the status we were given at our reconciliation to God when we confessed our sinfulness and placed our faith in Christ as Savior and Lord must become our primary pursuit. According to bishop J.C Ryle in his writings on holiness, three things are needed for salvation: justification (having been declared righteous by God), regeneration (having been born again by the Spirit of God), and sanctification (being made holy and in the image of Christ). We often major on the first 2, but get wishy-washy about the sanctification far. But the implication is as sobering as it is clear: if you don't pursue it, holiness will not become a reality in your nature, and you won't be able to see God.
So how exactly does that work? This is where we must get practical about sanctification. In Thessalonians 5:23, 24 we have a prayer and a promise: "Now may the God of peace himself sanctify you completely, and may your whole spirit and soul and body be kept blameless at the coming of our Lord Jesus Christ. He who calls you is faithful; he will surely do it." You could say that God sanctifies us completely in answer to our prayers and that He promises to be faithful and complete it.
Sanctification is literally "to be made holy." It is another way of saying that the holy nature of God overtakes us to the degree that our sinful old nature with its "former ignorance," its passions, and desires, is no longer of any consequence, even though it is still in us.
It is the Holy Spirit who indwells us who causes His life to flourish in us: "You, however, are not in the flesh but in the Spirit, if in fact the Spirit of God dwells in you. Anyone who does not have the Spirit of Christ does not belong to him. But if Christ is in you, although the body is dead because of sin, the Spirit is life because of righteousness. If the Spirit of him who raised Jesus from the dead dwells in you, he who raised Christ Jesus from the dead will also give life to your mortal bodies through his Spirit who dwells in you." (Romans 8:9-11)
A few verses further, we get a glimpse of what that holy nature looks like: "For those whom he foreknew he also predestined to be conformed to the image of his Son" (Romans 8:29).
If sanctification is the work of God in us, why must we pursue it? Do we have a role to play in this? Yes, a minor but very important one. And yet it is one that we must take very seriously. Paul says to the Phillippians: "…work out your own salvation with fear and trembling, for it is God who works in you, both to will and to work for his good pleasure. Do all things without grumbling or disputing,  that you may be blameless and innocent, children of God without blemish in the midst of a crooked and twisted generation, among whom you shine as lights in the world, holding fast to the word of life…" (Phillippians 2:12-16)
There is that fear and trembling again. We don't do enough of that, because we have an underwhelming concept of the holiness of God. Working out what He works in apparently involves deeply respecting the process of what God is doing in us, not grumbling, but living out our Christian principles as a people set apart from God among people who are clueless about Him and His mercy. And we do that by holding fast to the word of life.
Which brings us to Jesus' illustration of the vine and the branches in John 15. The warning is clear: hold on to the Vine (Christ) with all you've got and your holy life will exhibit itself in the form of the fruit of the Spirit: love, joy, peace, patience, kindness, goodness, faithfulness, gentleness, self-control. The fruit of the Spirit is what makes God's holy nature in us visible. But if we let go and cut ourselves off from God's life flowing into us, spiritual drought will ensue, we dry up, and we fall off – our godly life will be invisible to the world around us.
So the pursuit of holiness boils down to intimacy with God through prayer and immersion in His Word (holding fast to the word of Christ). That's our most important job. We are to ensure that daily immersion in prayer and the Word is the root of everything we do during our waking hours. That enables the Holy Spirit to pour out God's life into us as Scripture transforms our thinking, and prayer invites Him into every area of our lives with guidance, counsel, power, direction, and correction.
All the while, we still sin, of course. Paul described that struggle in Romans 7. In my next blog post, we'll discuss in detail what to do with the sin that "clings so closely." (Hebrews 12:1)
But for now, we may rest assured that our lingering sin does not damage or soil the status of holiness we received as an eternal gift, but rather see frustration with that lingering sin as a motivator to pursue holiness with all our might by doing all we can to hold on to Christ daily and not hinder the Holy Spirit's work in us to will and act according to God's pleasure.
How are you pursuing holiness? Share your thoughts and prayers below.
(Used with permission. The Deeper Life, by Remco Brommet. Photo Credit: Canva)
Partner with Us
Intercessors for America is the trusted resource for millions of people across the United States committed to praying for our nation. If you have benefited from IFA's resources and community, please consider joining us as a monthly support partner. As a 501(c)3 organization, it's through your support that all this possible.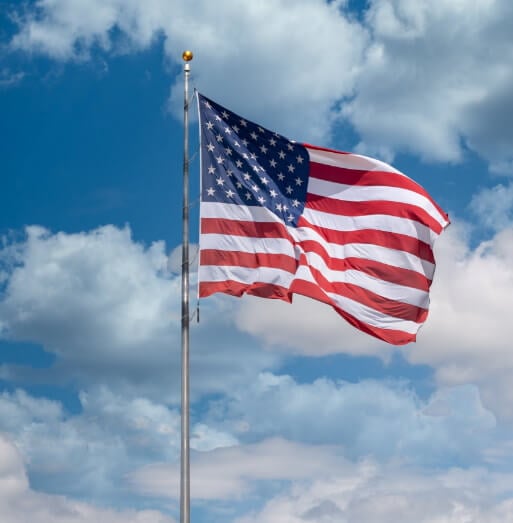 Become a Monthly Partner
You can post a prayer to share with others.
Alan V
September 11, 2022, 8:42 am
Father, we pray for holiness. Sanctify us, Lord, and make us holy just as You are holy. Place us in a right relationship with You and increase our fruitfulness.