Disney-Owned Company Releases Show about the Antichrist
Anugrah Kumar, The Christian Post
|
September 10, 2022
Disney-Owned Company Releases Show about the Antichrist
Anugrah Kumar, The Christian Post
|
September 10, 2022
I Prayed
have prayed
Father, we pray that You would strike down this satanic show. Empower Disney and its subsidiaries to pursue godliness instead of the demonic, Lord.
FX, one of Disney's subsidiaries, released an animated sitcom about the antichrist and her demonic antics. We must pray against this.
From The Christian Post. Disney's new FX series "Little Demon," which features a woman who is impregnated by Satan and gives birth to an Antichrist daughter and carries graphic violence and nudity, "makes light of hell and the dangers of the demonic realm," says One Million Moms says in an online petition. Due to the show's content, the group is issuing an "urgent warning" to parents.
View Comments (8)
Through its adult animated sitcom series, which debuted last week on FXX, "Disney is introducing viewers, including children who might stumble across this series, to a world of demons, witches, and sorcery," the Christian conservative group said in the petition, which had been signed by over 17,200 people as of early Monday.
"Along with the demonic content of this series, the minds of younger viewers will also be inundated with secular worldviews that reflect the current culture," One Million Moms continued.
The petition cited the Hollywood online news source Deadline as stating: "Among other shenanigans, the comedy … shows Laura [the mother] nude with no pixilation. She strips down in the first episode to perform a ritual, while there are multiple instances of nudity throughout the series."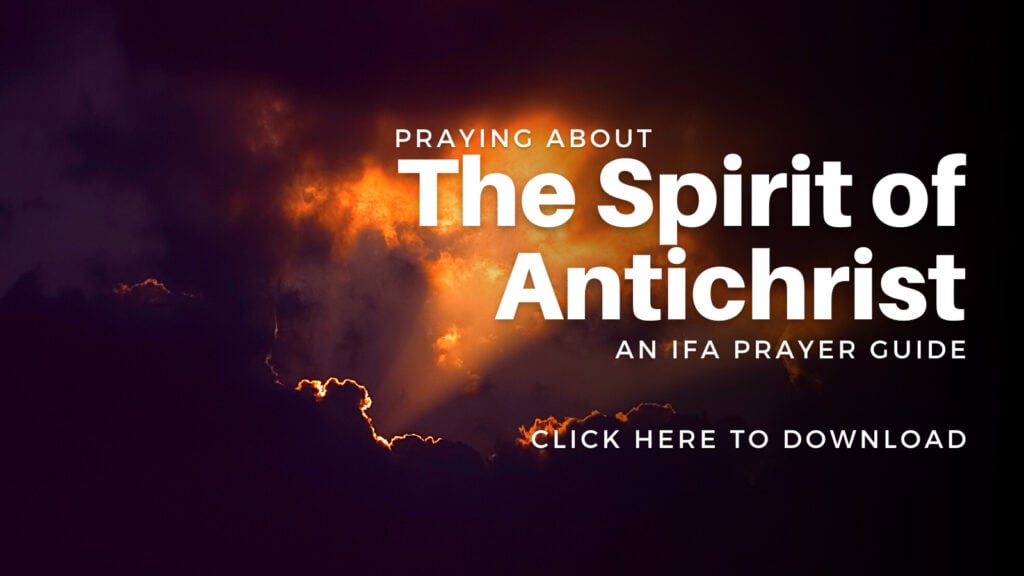 Disney describes the storyline as follows: "Thirteen years after being impregnated by Satan, a reluctant mother and her Antichrist daughter attempt to live an ordinary life."
One Million Moms said the "show makes light of hell and the dangers of the demonic realm."
"Even the previews and commercials include such horrific content that it is difficult for families who watch FXX to avoid its evil subject matter completely."
Disney is trying "to portray witchcraft as a positive tool to fight evil," according to the group.
"The first episode is more than enough for most Christian families to realize that 'Little Demon' is an extremely dangerous series," it says, referring to the initial episode of the premiere season, "First Blood," which is currently streaming.
Isaiah 8:19-22 talks about a spiritual realm that is not of God and warns against participating in witchcraft or consulting. Instead, believers are instructed to call on God in Deuteronomy 18:10-11, One Million Moms said.
The group urged The Walt Disney Company to "cancel this dark show immediately."
In 2020, the film "Onward" featured a self-identified lesbian heroine with a girlfriend, the first-ever animated LGBT character in the Disney-Pixar universe.
The film is set in a magical universe with fantastical citizens who have lost their connection to the magical arts. According to the film's description, "two teenage elf brothers … embark on an extraordinary quest to discover if there is still a little magic left out there."
While this was Pixar's first LGBT character, this wasn't the first time Disney had featured such persons on the smaller screen. Disney Channel series "Andi Mack" depicted the network's first teenage gay couple in 2019.
Last February, more than 20,000 people backed One Million Moms' petition asking The American Girl company to scrap an LGBT storyline tied to its 2021 Girl of the Year doll and to remain neutral in what they call a "culture war."
The doll came with an accompanying book Kira Down Under. In the book, Kira visits an animal sanctuary in Australia operated by her great aunts, who are in a same-sex marriage. The book detailed how the aunts got married after laws were changed in 2017 to allow for same-sex marriages.
What do you think of this show? Share your thoughts and prayers below.
(Used with permission. By Anugrah Kumar from The Christian Post. Photo Credit: Canva)
Partner with Us
Intercessors for America is the trusted resource for millions of people across the United States committed to praying for our nation. If you have benefited from IFA's resources and community, please consider joining us as a monthly support partner. As a 501(c)3 organization, it's through your support that all this possible.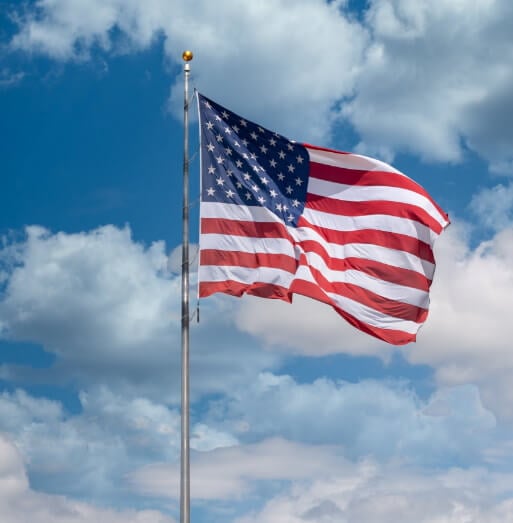 Become a Monthly Partner
You can post a prayer to share with others.
Priscilla M
September 11, 2022, 6:16 pm
As I watched a powerful video that Flash Point Gene Berry presented on 9/9/2022 — based upon a Kenneth Copeland request/ that God gave him a powerful word about what was happening in schools and why!! The real Root shares what happened in 1969/1971 that is the root of everything that is happening NOW. How do you respond to the unpleasant results of one choice, or by doing Nothing. I know I was just in my twenties. Did not have my depth of God as I have now. Did not know or understand about taking authority, or binding a evil agenda. What the moms did by petition was taking a stand but many more needed to sign to fight against what Satan and his demonic spirits run to and fro, we have allowed one person to take prayer out of schools. Why did we allow this? What has happened these 51 years has been a mud slide slide one after another that has brought us to this moment. KC shared what God had given him word on and what needed to be done, God told Him we needed to get rid of The Root, reason for the Video and Biblical verses to explain the darkness that has been infiltrating America all these 51 years. This message (video) I watched has been heavy on my heart since I watched it, we as adult parents put our children out in Society with little or no protection. When prayer was stopped " it opened a door " per Ken Copeland The question was asked how do we get the problem solved? His very simply stated answer was so powerful that I sat and cried because I was a part of doing nothing at age 22. Ken Copeland answered and looked at the person who had asked the question " you close the door on the root"; KC then gave scriptures to pray about read over our schools, our Walt D., , take strongholds against the teacher unions, the books being presented in schools, take strongholds, over all TV programs and any thing that is not Godly or decent for our children, The root will not be severed until Mothers, Fathers, Pastors bring forward the root of principality to get it removed so it can never grow again. We must not blame God for what is happening, we must unite and look for ways to grow and fight our failures. These iPad's are filtrated with all of the games and movie videos, that are not good I've watched parts of a few told the young boy I was curious to see what he was watching. Father, we pray that You would strike down this satanic show. Empower Disney and its subsidiaries to pursue godliness instead of the demonic, Lord. I suggest all who is interested to watch this video Titled the Real Root of School Shootings. It is on VictoryNews. Com/ FlashPoint go to the 3 bars in right corner, then go to Specials. I lift up prayers that these words that God laid on my heart to share will unite parent as warriors, Pastors, anyone who cares about the children, first it was babies abortion now another serious way of attacking our children and homes. I feel assured that Warrior Parents will step up more and take control over the Roots so they will not GROW any more. I pray the blood of Jesus over Walt D. And other Companies that are using evil to make money. As we pray and fight this battle together " Seek ye first the kingdom of Gods, and His Righteousness, and all these things shall be given to you. Matt., 6:33 We decree that evil Carrie's No power , authority, or has any right's in our homes, our Children, We will never stop fighting stop fighting; we will never give in or give up. Thank you Jesus for sharing this word of Hope and how to defeat the devil. ✝️🧎‍♀️🧎‍♀️🇺🇸
Lorraine T
September 11, 2022, 9:04 am
Father, we pray that You would strike down this satanic show. Empower Disney and its subsidiaries to pursue godliness instead of the demonic, Lord. I would pray that the parents turn their hearts to God and not entertain this demonic enticement to their children. Satan I bind you in the Name of Jesus. What we bind on earth shall be bound in heaven. I pray confusion and complications on this production in the Name of Jesus. God take control and hear our prayers.
Alan V
September 11, 2022, 8:39 am
Father, we pray that You would strike down this satanic show. Empower Disney and its subsidiaries to pursue godliness instead of the demonic, Lord. The Lord rebuke ungodly businesses.