D.C. Insider: Violent Criminals and the Wrath of God
Casey Harper, IFA Contributing Writer
|
September 10, 2022
D.C. Insider: Violent Criminals and the Wrath of God
Casey Harper, IFA Contributing Writer
|
September 10, 2022
I Prayed
have prayed
Father, we pray for an end to violence in our nation. Bring Your peace that surpasses all understanding to our cities, Lord.
Analysis. Violent crime has skyrocketed in this nation since the Black Lives Matter riots at the beginning of this decade.
Last fall the FBI reported that violent crime rose by 5% in 2020. Aggravated assaults climbed by 12.%. Murder and non-negligent manslaughter shot up 29.4 %.
View Comments (22)
Most recently, the spread of violent lawlessness has come to the forefront through the violent killing of Eliza Fletcher, a mother of two. The man charged with her kidnapping and murder had a long criminal history, including kidnapping a man, but he was somehow back on the streets.
You probably heard about the Fletcher killing, but did you hear that, just a few days later, on Wednesday, a 19-year-old man was charged for a spree of carjackings and shootings in Memphis that left four dead and three injured?
What is going on?
Insider Intercessory Information
This summer, I memorized Romans 13. Notably, that passage teaches us that God is very angry about crime. In fact, He has appointed our government leaders to punish criminals, to carry out his wrath against them.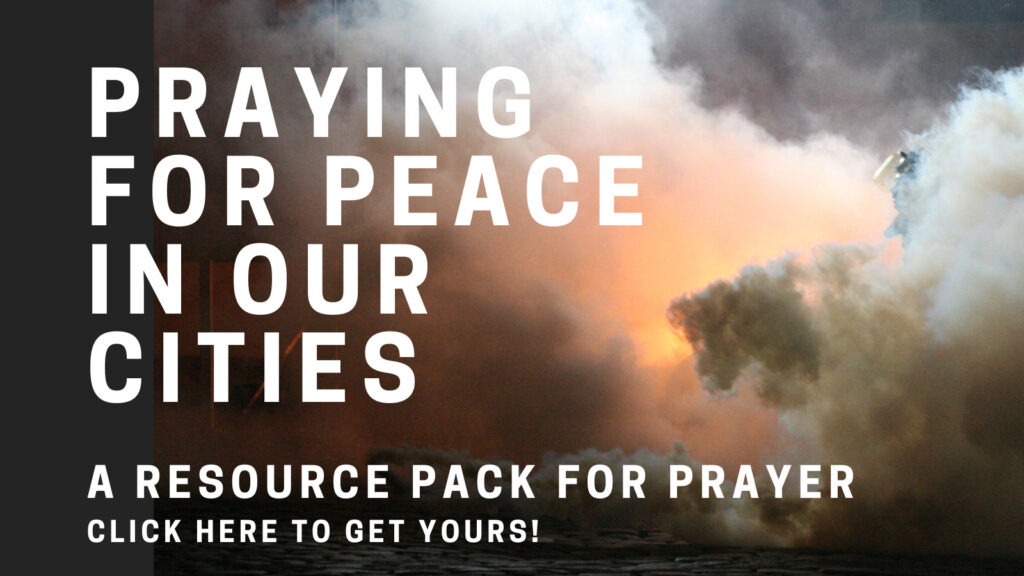 It seems like harsh language to our modern ears, but maybe our flinching at any talk of the wrath of God shows just how far we have drifted from a biblical view of the world.
See Romans 13, verses 1–4:
Let every person be subject to the governing authorities. For there is no authority except from God, and those that exist have been instituted by God. Therefore whoever resists the authorities resists what God has appointed, and those who resist will incur judgment. For rulers are not a terror to good conduct, but to bad. Would you have no fear of the one who is in authority? Then do what is good, and you will receive his approval, for he is God's servant for your good. But if you do wrong, be afraid, for he does not bear the sword in vain. For he is the servant of God, an avenger who carries out God's wrath on the wrongdoer. 
While the church is to have compassion on the broken, the government is called to execute wrath on the wrongdoer.
Have we forgotten that in this nation?
Fox News host Tucker Carlson went viral this week for his monologue on the Fletcher murder.
Here is an excerpt:
An American citizen should be able to live or walk anywhere in America without being raped or murdered for it, period. That is the baseline requirement for civilization. It's called order. But increasingly, that is not what we have. What we have is a country where you just can't go some places. You're not wanted there and it's too dangerous for you to go. Most people accept this by default, but we should never accept this under any circumstances.
Order. It is slipping out of our hands, but that is not an accident. This is part of a coordinated series of plans and policies that are having their natural effect.
How? Well …
Progressive prosecutors refuse to prosecute certain crimes, and they let the criminals off easy.
That assumes, of course, that criminals are even arrested in the first place.
In Baltimore, for instance, only 42% of homicides are solved by the police.
On top of that, there is a new movement toward removing cash bail.
Illinois State Rep. Justin Slaughter pushed through an end to cash bail in that state, allowing criminals to walk free soon after they are arrested.
It seems his name may be fitting.
And the movement is spreading. The New York Post reported in March that career criminal Eugene Clark was released without bail after having murdered someone.
This is normal?
In San Francisco, shoplifting has effectively been decriminalized. Viral videos show people filling up garbage bags with stolen merchandise before walking out of the stores, with no one putting up a fight. Walgreens recently shut down several stores there, citing "retail theft."
At the same time, a string of high-profile killings by police, most notably the murder of George Floyd, have so undermined cops nationwide that they are being ignored. In many cases, they are now afraid to act or to speak up.
Policies are enabling violence. Politicians are covering for crime. The police have been shut down. And violent crime is taking our neighborhoods in force.
Will the Church have the boldness to speak?
Will we have hearts of love for our cities so as to intercede for their safety?
Will we risk being labeled "bigoted" or "hateful" in our stand for righteousness?
If we don't, who will?
We are the salt of the earth.
With that in mind, let us pray:
-Father, we pray that You would restore law and order to our streets. Uproot the perpetrators of violence, and release peace in our nation.
-Lord, we ask You to restore our police departments in their integrity, their relationship with the community, and their willingness to enforce the law.
-Father, remove the politicized prosecutors and leaders who are working to defund and undermine our cops at every turn. Release order, Lord, and remove those facilitating violence in our communities. 
Verses to press into as you pray on this issue: 
"The Lord tests the righteous, but his soul hates the wicked and the one who loves violence" (Psalm 11:5).
"But understand this, that in the last days there will come times of difficulty. For people will be lovers of self, lovers of money, proud, arrogant, abusive, disobedient to their parents, ungrateful, unholy, heartless, unappeasable, slanderous, without self-control, brutal, not loving good, treacherous, reckless, swollen with conceit, lovers of pleasure rather than lovers of God, having the appearance of godliness, but denying its power. Avoid such people" (2 Timothy 3:1–5)
How are you praying for peace in our nation? Share this article to encourage others to pray.
Casey Harper is a writer in the Washington, D.C., area, covering national politics. He has worked for The Daily Caller, The Hill, and Sinclair Broadcast Group. A graduate of Hillsdale College, Casey's work has also appeared in Fox News, Fox Business, Washington Examiner, and USA Today. Follow him on Twitter: @CaseyHarper33. Photo Credit: Amber Kipp on Unsplash.
Partner with Us
Intercessors for America is the trusted resource for millions of people across the United States committed to praying for our nation. If you have benefited from IFA's resources and community, please consider joining us as a monthly support partner. As a 501(c)3 organization, it's through your support that all this possible.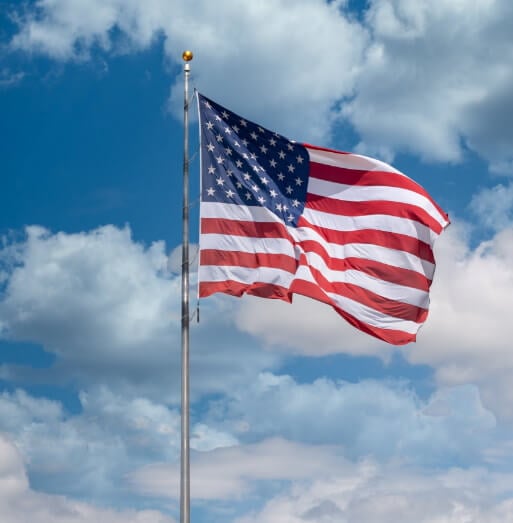 Become a Monthly Partner
You can post a prayer to share with others.
Christine S
September 13, 2022, 7:30 am
Father, dear Heavenly Father please calm the spirits of all those in America who are frightened and lash out in violence, please take away their desire to do harm, and comfort them with Your Supernatural Ultra Powerful Spirit of Love! we pray for an end to violence in our nation. Bring Your peace that surpasses all understanding to our cities, Lord.
Kim L
September 11, 2022, 4:37 am
Father, we pray for an end to violence in our nation. Bring Your peace that surpasses all understanding to our cities, Lord.
Alan V
September 10, 2022, 8:28 am
Father, we pray for and end to violence in our nation. Bring Your peace that surpasses all understanding to our cities, Lord. Praise the Lord for justice and mercy. Without mercy, we are all doomed. Without judgement, we wallow in depravity.