DAVE KUBAL: THE SPIRIT BEHIND CRITICAL RACE THEORY
Dave Kubal, IFA President/CEO
|
July 1, 2021
DAVE KUBAL: THE SPIRIT BEHIND CRITICAL RACE THEORY
Dave Kubal, IFA President/CEO
|
July 1, 2021
I Prayed
have prayed
God, You reign above all! We look to You for Truth and Justice in our nation and among the people of our nation.
Critical Race Theory (CRT) is more than a curriculum debated at a school board meeting. It's more than a training your company's HR department is requiring you to attend. These are merely manifestations of what is going on behind the scenes.
CRT is a mindset. It is an attitude. It is a prevailing spirit resting upon our nation at this moment in time.
View Comments (20)
CRT's grandfather, Critical Theory (CT), dates to the 1930s. CT offered a false dichotomy as the lens through which to view life and economic status. Proponents of CT started a dispute between the working class—proletariat—and the capitalist leaders—bourgeoisie—that created a power vacuum resulting in Marxist revolutions. You were either rich or you were poor.
Similarly, CRT is attempting to force upon the American population a single false dichotomy to look at our world. But this time the division is primarily race, not socioeconomic status. CRT divides on the basis of two negative outlooks: based on your race, you are oppressed or you are the oppressor.
This modern day rendition of this spirit is pitting minority groups against majority groups by forcing people to choose between the minority groups, which are oppressed, or the majority groups, which are the oppressors.
All of this division is based upon external characteristics.
The lie is that you are either oppressed or you are the oppressor. This is the only choice you have.
Please understand, this tactic is not new! Creating false identities is this spirit's specialty.
The CRT mindset gives the permission to someone, the oppressed, to take on a "victim identity," which gives the right to be angry, bitter, and hopeless because of the person's circumstances.  The thinking goes on, since you are a victim, you are not responsible for aspects of your life and the only remedy is that others have an obligation to take care of you.
This spirit also attempts to convince the so-called oppressor that they have a responsibility to the oppressed because they, or their ancestors, have injured them. The resulting feelings of shame and guilt propel people to want to take care of those that are injured (in this case by racism).  This cycle has created an entirely new ethos among a generation to become social justice warriors desiring to right the wrongs of injustice. Christians who embrace this (and this is a HUGE group) have now chosen to care more about social injustices than spiritual damnation.
A focus on economic status created cultural turmoil and resulted in Marxist revolutions ninety years ago. Today, under the guise of addressing racism, we are falsely forced to identify as either oppressed or oppressor and we are seeing tremendous cultural turmoil. Regardless of what today's turmoil will lead to, the spiritual roots and results are the same.
We as Christians do not have to idly sit back and let this happen nor are we limited to just showing up at school board meetings to protest!
I was struck the other day by Ephesians 3:10: "His intent was that now, through the church, the manifold wisdom of God should be made known to the rulers and authorities in the heavenly realms…"
God's intends for us to "make known" to the spiritual entities empowering this demonic lie the wisdom of God. The Greek word for "make known" is the word declare or announce! We are to announce to these spiritual forces the wisdom of God:
We are not forced to only choose between being oppressed or being an oppressor. Rather we announce that we are more than conquerors! (Romans 8:37)
We declare that we don't have to be angry and bitter because we have been wounded! (Philippians 4:19)
We declare God has created wonderful things for us to accomplish, which no one will take away! (Ephesians 2:10)
We speak the truth that God is the one who brings us justice! (Psalm 37:5-6)


Do you find this article helpful? Please share!

This MUST WATCH video perfectly demonstrates the oppressor, the oppressed and the appropriate response. There is something at the end that we are not endorsing, but despite that we believe this is a powerful video to consider.
Partner with Us
Intercessors for America is the trusted resource for millions of people across the United States committed to praying for our nation. If you have benefited from IFA's resources and community, please consider joining us as a monthly support partner. As a 501(c)3 organization, it's through your support that all this possible.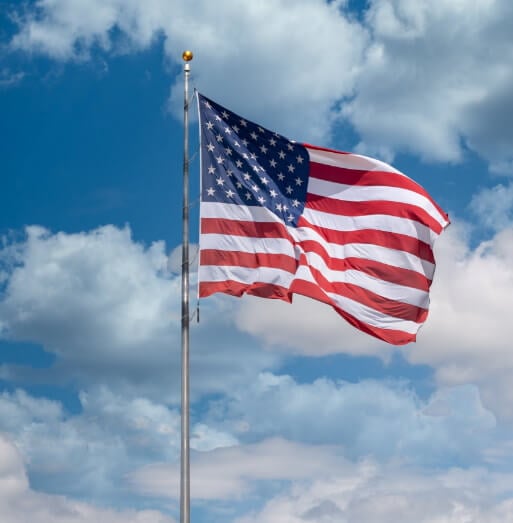 Become a Monthly Partner
You can post a prayer to share with others.
Monica B
March 23, 2022, 2:31 pm
God, You reign above all! We look to You for Truth and Justice in our nation and among the people of our nation.