SERIOUS WARNINGS FOR SCHOOLS DEMANDING COVID VACCINES
I Prayed
have prayed
Lord, all across the nation students, travelers, and employees are being asked to get Covid vaccines. We ask You to preserve our medical and religious freedom.
A legal team at William J. Olson, P.C. has confirmed dispatching letters to the chiefs of colleges and universities across Virginia suggesting – strongly – that they withdraw their demands for students to take the experimental COVID vaccines.
"Before your students are harmed or killed," warns the letter, which was sent on behalf of the Center for Medical Freedom, Health Freedom Virginia, Virginia Coalition for Medical Freedom, CNU Parent Covid-19 Mandate Concerns, University Parents for Informed Consent, Students for Medical Freedom, Virginia Tech Freedom of Choice, JMU Freedom of Choice Parents, Virginia Freedom Keepers, The Virginia Project, America's Future and Students for America.
View Comments (13)
"There are many thousands of students who have been planning to attend Virginia colleges and universities this fall, but who refuse to yield to mandates that they first participate in unmonitored experimental genetic therapy by taking the COVID-19 vaccines," the letter explains. "You institution's policy of putting these students, and their parents, in an untenable situation, where they must choose between accepting the significant risk of bodily injury, possible lifelong disability, or death or continue their education at your institution."
A "statistically significant number" of those students who take the shot "will be harmed seriously, and some may die," the letter warns. "Moreover, a policy of coercion can impose on your institution great responsibility, as well as liability."
It advises that the federal government has refused to adopt those same "draconian" policies,  evidenced by decisions by the National Institute of Health and the Centers for Disease Control and Prevention against that move.
Nor has the military demanded it.
Further, the letter notes new information, available in just the past few weeks, suggests a link between the Pfizer vaccine and myocarditis. It explains in the U.K. medical experts advised the suspension of COVID vaccinations because of the number of "adverse events" that were reported.
Limits also were recommended in Germany, and the American Academy of Pediatrics said there were 226 confirmed myocarditis or pericarditis cases in young people after a COVID-19 vaccine. . . .
The vaccines currently allowed by the Food and Drug Administration also all are allowed under "emergency use" authorizations. Except one that was delayed for "additional data" and another that was "discontinued."
The letter goes directly to the science of the argument: "The vaccines have not been shown to be effective for their intended use, and the benefits of the vaccine have not been shown to outweigh the risks."
America's VAERS system, which documents complications and side effects of treatments, had gotten 326,239 event reports for "a range of adverse events," the letter said.
Nearly 5,000 of those situations resulted in death.
Also, inoculations are unneeded due "to the availability of successful treatments," the letter said, citing Ivermectin, which was found to obliterate 97% of the cases in a Delhi study.
"It is a violation of bio-ethics to coerce use of an experimental drug," the letter added, citing the Nuremberg Code, which followed World War II and made clear experimentation on unwilling subjects is not allowed.
"The voluntary consent of the human subject is absolutely essential."
And the schools have no right to mandate the use of products "developed or manufactured using aborted fetal tissue," the letter explains. "We respectfully, but in the strongest possible terms, urge you to reconsider and then revoke your policy mandating an experimental COVID-19 inoculation for students or staff."
There's also a website, Center for Medical Freedom, a project of the Conservative Legal Defense and Education Fund, that provides documentation about vaccines, studies on them, and details about "The other side of the narrative."
Do you think universities have the right to demand all students to get COVID vaccines? Let us know your thoughts and prayers for America in the comments below!
Click the links to read the official legal letter sent to both Public and Private Colleges
Vax Letter to All Public Colleges as sent
Vax Letter to All Private Colleges as sent
(Excerpt from WND. Article written by Bob Unruh. Photo by UnSplash)
Partner with Us
Intercessors for America is the trusted resource for millions of people across the United States committed to praying for our nation. If you have benefited from IFA's resources and community, please consider joining us as a monthly support partner. As a 501(c)3 organization, it's through your support that all this possible.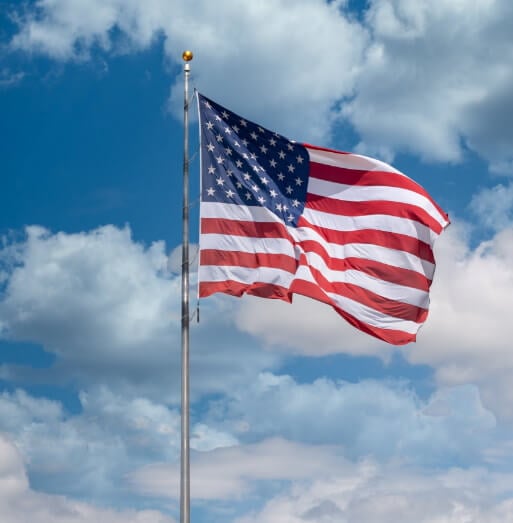 Become a Monthly Partner