A GIANT MAY BE COMING TO A CITY NEAR YOU
Angela Rodriguez, IFA Contributing Writer
|
July 1, 2021
A GIANT MAY BE COMING TO A CITY NEAR YOU
Angela Rodriguez, IFA Contributing Writer
|
July 1, 2021
I Prayed
have prayed
Lord, we know that you alone are worthy of our worship. In a world that lifts up its own icons and promotes self-love, help us make you our prime focus
Imagine–a moveable statue standing over ten stories high that speaks, sings, transforms and offers "words of wisdom." Sporting a patented skin with a matrix of millions of programmable LED pixels, this statue takes the form of any person, from Steve Jobs to Michael Jordan. With a moveable head and arms, it comes to life before your very eyes. The versatile canvas of its body can become a work of art, or change into a giant advertising platform. Does this sound like science fiction, or the scene from a futuristic movie?
Believe it or not, the details you just read about describe a tourist attraction known as The Giant, and it may be coming to a city near you. The brainchild of entrepreneur Paddy Dunning, this colossal statue aims to become part of the landscape of 21 cities around the world. Enterprise Ireland, an Irish company based in Dublin, has engaged CBRE, one of the largest commercial real estate companies in the world, to identify possible sites for the Giant. They believe this one-of-a-kind experience will draw hundreds of thousands of visitors yearly, translating into millions of dollars in revenue.
View Comments (58)
A video on the Giant Company website gives a sneak peek of what visitors can expect. Here are a few highlights from the video: "People of the world, welcome to the Giant. The visitor attraction for the 21st century… a glorious celebration of the great men and women of your country; inventors, artists, scientists, celebrities, athletes and other heroes… the Viewing Tower–see the city from the shoulders of a giant…the Roof Garden…new dimensions in retail, gastronomy, and special events for a diversity of occasions…a place to behold heroes and superheroes…a space to celebrate the great and the good."  Be sure to watch this video so you can see what the creators are envisioning.
As noted above, the Giant comes complete with a roof garden, restaurants and stores. An exhibition space will feature state of the art technologies such as robotics, virtual reality, and artificial intelligence, all of which are designed to be engaging and educational. Visitors will take "a hero's journey" as they encounter tasks and questions that encompass mythology and legends. They will learn about the "heroes" of their world, and the icons of the city where the Giant is located. The versatile venue can even be used for performances, presentations and concerts. In addition, visitors can take in a dramatic view of the city from the viewing tower. Here is where visitors can "stand on the shoulders of a giant."
 A press release from the Giant Company says: "We envision The Giant as an adjunct to new urban redevelopment projects, stadiums, arenas, shopping centers, museums and other locations; it's going to be an awe-inspiring addition to the cities where we locate it."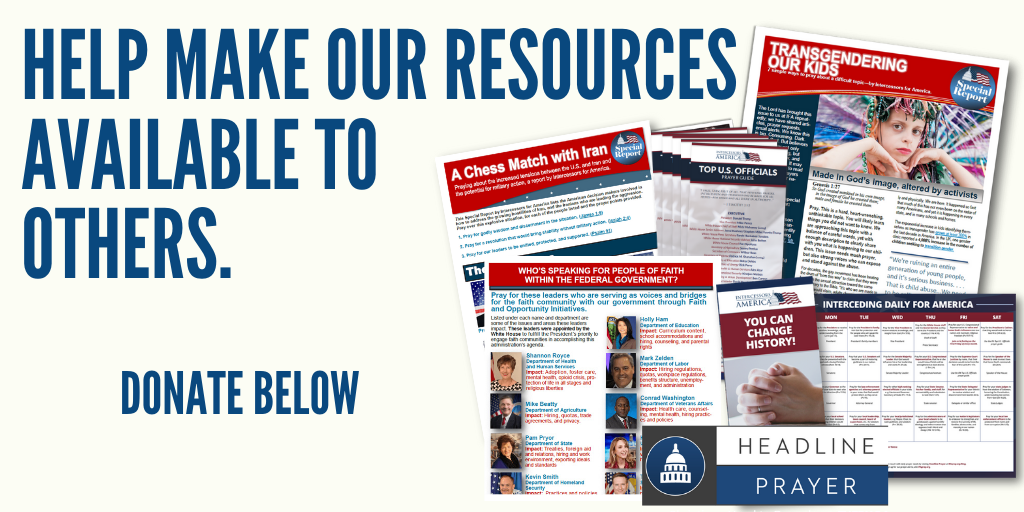 The Giant is inspired by Jonathan Swift's book, Gulliver's Travels and it "uses technology to celebrate humanity." The unique skin (coating) of the Giant can take on any image and it's what gives the statue the ability to transform into historical figures, sports stars, celebrities and works of art. The Giant website features images of Beyonce, Rihanna, John Lennon, George Harrison, John F. Kennedy, Abraham Lincoln, Captain America, Cat Woman, Spiderman and more. The millions of programmable LED pixels light up with vivid colors and images, allowing the Giant to metamorphose every hour. The crowds gathered below can listen as it sings songs, recites poetry or voices famous quotes.
Is there anything familiar about the description of this movable, talking 100-foot Giant? Echoes of Daniel 3 seem relevant which describe a giant image of gold that was approximately 90 feet tall. The satraps, prefects, governors, advisers, treasurers, judges and magistrates were summoned to attend the dedication of this large image/statue. Next, a herald proclaimed, "Nations and peoples of every language, this is what you are commanded to do:  As soon as you hear the sound of the horn, flute, zither, lyre, harp, pipe and all kinds of music, you must fall down and worship the image of gold that King Nebuchadnezzar has set up. Whoever does not fall down and worship will immediately be thrown into a blazing furnace."
The word used for image in this verse is selem, which means an idol; an idolatrous form or figure. The people of the nations were being strongly coerced, under penalty of death, to bow down to this statue/image. But not everyone would be swayed, even with the threat of a burning furnace looming over them.
"But there are some Jews whom you have set over the affairs of the province of Babylon—Shadrach, Meshach and Abednego—who pay no attention to you, Your Majesty. They neither serve your gods nor worship the image of gold you have set up," Daniel 3:12.
So Shadrach, Meshach and Abednego would not bow down to this giant statue. For this defiance to idolatry, they were thrown into the fire. Of course, God steps in and we know the ending to the story–"So Shadrach, Meshach and Abednego came out of the fire,  and the satraps, prefects, governors and royal advisers crowded around them. They saw that the fire had not harmed their bodies, nor was a hair of their heads singed; their robes were not scorched, and there was no smell of fire on them," Daniel 3:26-27.
The story isn't much different today. The idols the world asks us to worship are seen on T.V. and broadcasted through the airwaves. Whether it's a celebrity who tells us to celebrate abortion, or a sports icon who champions racial division, we cannot bow to these unbiblical mantras. The "heroes of this world" and what society calls "the great and the good" are often proclaiming that we can be our own gods, instead of following the One True God–Jesus Christ. The Nebuchadnezzars of the world put alternative lifestyles on a pedestal and demand we celebrate in unison. Anyone who dares defy this narrative has their social media account thrust into the fire, or their reputation burned to the ground. There's so much symbolism in the portrayal of this ten-story giant that will make its way into 21 cities of the world. And yet, there's even more to reveal.
 The artistic canvas of the Giant will be a digital art gallery in the sky, but it will also be a "beacon for brand celebration" where companies can advertise. The video on the Giant website uses Coca-Cola, Apple and Google as examples of corporations who can take advantage of this "giant opportunity."
As we already know, these companies are giants in more ways than one. Their giant influence over the digital and social realm is what's driving the culture and values of today's world that bows to brands, technology and artificial intelligence. But God's people will not be moved. Our hearts are not swayed by the giant desires of man.
"The Giant will be one of the world's most ambitious cultural and commercial projects bringing together art, amusement and wonder to create a contemporary and highly profitable business," declares Paddy Dunning, the creator of the Giant.
Tourists who visit the Giant may find themselves featured on the colossal canvas. Every visitor can be scanned while touring the exhibition space. Next, their image is uploaded and displayed on the statue. The website calls this "the ultimate selfie."  The Giant Company says, "They can also add audio messages to their Giant selfies wishing friends and relatives birthday and anniversary greetings, or offering marriage proposals and other salutations." Paddy Dunning believes these selfies will draw more attention than the other images. He says, "You can look up and you will become the Giant."
2 Timothy 3:2,4 declares that in the last days: "men will be lovers of themselves…lovers of pleasure rather than lovers of God." This begs the question–do we really need a giant image of ourselves plastered on a 100- foot image? The world tells us to magnify and glorify ourselves rather than Jesus. Yet we know only Jesus is worthy of honor, glory and worship. The Bible tells us "God opposes the proud, but gives grace to the humble," James 4:6.
Currently there are at least 23 cities that are potential candidates to host a Giant such as Berlin, New York, Dubai, Singapore, Las Vegas, London, Belfast and Dublin. Many more have great interest in bringing a Giant to their area. The cost of each statue ranges from 18-24 million dollars, depending on the location and size chosen. The attraction can be utilized as either a temporary or permanent structure that can be built in as little as 18 months.
The Giant is meant to be part of a global movement. Global events will bring these giants and their cities together. The Press Release from the Giant website says, "the Giant will lead the charge on promoting sustainable living and climate action, funding programs and as well as engaging in other philanthropic endeavors. While every Giant is bespoke for its city and country, each is also a member of a family that can digitally communicate with other Giants around the world. Global events will engender global communities and these trendsetting events will become a defining social feature of the coming decades."
Visitors to the Giant will receive a certificate and become part of the "Giant Movement." Mr. Dunning states, "The world has to change and the Giant wants to be part of this change and inspire people to reach their full potential and help save this planet."
 Global movements these days are directed at climate change, social reform, resetting the economy and embracing artificial intelligence. It's a worldly mentality where countries are told to meld together into one big collective unit. The Bible warns us about a future global government where an image is used as a centerpiece of worship. Speaking about the Antichrist, Revelation 13:14-15 says, "It ordered them to set up an image in honor of the beast who was wounded by the sword and yet lived. The second beast was given power to give breath to the image of the first beast, so that the image could speak and cause all who refused to worship the image to be killed."
Like the story of Shadrach, Meshach and Abednego, where Nebuchadnezzar killed anyone who would not worship his image, those who do not worship the Beast's image will be killed. We can often see the shadows of what's to come all around us. As time moves forward, we will see more and more reminders. This moves us to intercede and pray.
The Giant aims to be the world's tallest moving statue, "built by Irish hands." Hmm… I remember reading about something giant that was built in Ireland and launched in 1912– The Titanic. At the time it was the largest moving vessel in the world. As Christians, we know colossal moving statues may be built, but like King David, we can tell those giants, "You come against me with sword and spear and javelin, but I come against you in the name of the Lord Almighty, the God of the armies of Israel."
Let's pray to slay the "giants" that pervade our nation such as abortion, gender identity confusion, same sex marriage, critical race theory, as well as widespread deceit and the love of self to name a few. We should also pray for humility, courage and discernment as giant influences spring up all around us. Above all, let us remember that only Jesus is worthy of our praise and worship. "You are worthy, our Lord and God, to receive glory and honor and power, for you created all things, and by your will they are created and have their being." Revelation 4:11.
What are your thoughts on this giant statue and what are its implications biblically? Let us know in the comments below!
(Angela Rodriguez is an author, blogger and homeschooling Mom who studies the historical and biblical connections between Israel and the United States. You can visit her blogs at 67owls.com and 100trumpets.com. Photo by JP Valery/UnSplash)
Partner with Us
Intercessors for America is the trusted resource for millions of people across the United States committed to praying for our nation. If you have benefited from IFA's resources and community, please consider joining us as a monthly support partner. As a 501(c)3 organization, it's through your support that all this possible.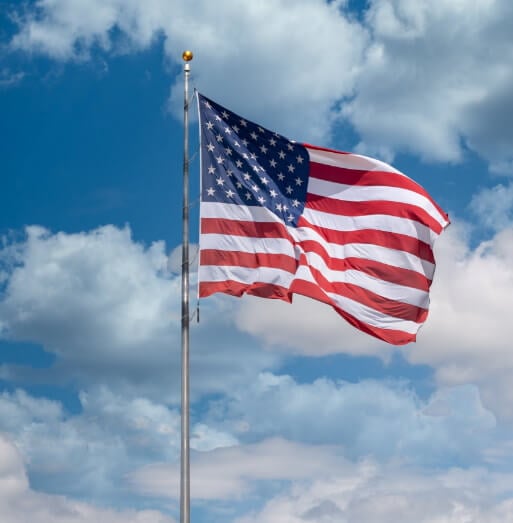 Become a Monthly Partner