THE SECRETARY OF EDUCATION REVEALS HIS TAKEOVER PLAN
October 14, 2021
Pray
have prayed
Father, We ask You give Your people watchful hearts so they cannot be deceived by those who would do our children and us harm.
The first step in changing culture is to change the rhetoric to sway the public to accept new and sometimes radical ideas. So when Senator Mike Braun (R-IN), in a recent hearing conducted by the Senate Committee on Health, Education, Labor, and Pensions, asked Education Secretary Miguel Cardona, "Do you think the parents should be in charge of their child's education as the primary stakeholder?" Cardona refused to call parents the primary stakeholders; instead, Cardona responded, "I believe parents are important stakeholders, but I also believe educators have a role in determining educational programming."
What Cardona did was change the wording so his response would not raise the ire of the Senator and the American public. Cardona's words were weighty and should greatly concern all of us. The DOE under President Biden's administration is transforming education to take over our students, excluding parents. Secretary Cardona is doing the President's bidding when he uses terms like cradle-to-college, cradle-to-college-to-career, educational programming, and pipeline, to describe the takeover process of the DOE from birth to adulthood and beyond. When he refers to the pipeline, he's referring to every government program offered at each stage of a child's education. Educational programming is the government-approved curriculum the system will use to teach our students. Programs like CRT, the 1619 project, and Howard Zinn's History of the American People are some of the most well-known programs being pushed in our public schools. These phrases indicate a more inclusive influence of our students to the exclusion of parents, in school and in every aspect of the child's care. It's to our advantage to look at what the DOE is doing, what they are saying, and what projects are being implemented.
Promise Neighborhoods, one of the most recent programs produced by the DOE to create what Secretary Cardona calls a cradle-to-college and a career support pipeline. Grantees include neighborhood providers, clinics, and social workers that will bring together schools, nonprofits, and other organizations in a concerted effort to meet the needs of children and youth. Although the initial press release states the program will give out over $40 million, President Biden added another $10 million for this program to better meet the comprehensive needs of underserved communities.
With unprecedented speed and seemingly an unending supply of COVID money, the DOE has already awarded many grants to businesses and nonprofits, and they are just getting started. While anyone may apply for a DOE grant, all grants will be vetted by the DOE staff. Only those organizations that comply with the DOE's liberal policies will be awarded money, helping the DOE create a seamless pipeline to serve children from cradle-to-college-to-career.
When Democratic Virginia Governor Terry McAuliffe stated that parents should have no say in their child's curriculum, parents were outraged. Those parents know God gave their children to them to raise. And most parents adhere to that philosophy and would never knowingly cede their responsibility to the government; however, they may be doing so unknowingly. The DOE knows if they blatantly make their agenda known, they will have a parental revolt on their hands. But if they change their words to make their programs more palatable, they have bought time to implement programs that will ultimately achieve their goal of being the only stakeholder in our nation's children. A position they have long sought and could make a reality soon if parents do not act. As parents, grandparents, and citizens, we are responsible for being aware and taking action when we are confronted with those who would steal the minds and hearts of our children. We must learn to resist and fight where needed. Aleksandr Solzhenitsyn was often asked, There were more of you than there were of them, so why didn't you resist when they arrested you? His answer: "For you to resist, you must first be willing to fight. We simply were not willing to fight." God help us learn to fight.
Does this inspire you to become more involved in your child's education? Share in the comments below!
About the Author: Nancy Huff is an educator with a mission to equip believers to pray strategically for the Cultural Mountain of Education. She has authored Taking the Mountain of Education: A Strategic Prayer Guide to Transform America's Schools. She leads prayer groups to pray at key educational locations across the US. Currently, Nancy serves as the Heartland Apostolic Prayer Network (HAPN) Lead Prayer Coordinator for the Mountain of Education. For additional information, go to: https://takingthemountainofeducation.com/author/nancyahuff/
(Photo Credit: Joshua Roberts/Getty Images).
Partner with Us
Intercessors for America is the trusted resource for millions of people across the United States committed to praying for our nation.
If you have benefited from IFA's resources and community, please consider joining us as a monthly support partner. As a 501(c)3 organization, it's through your support that all this possible.

Dave Kubal
IFA President
& CEO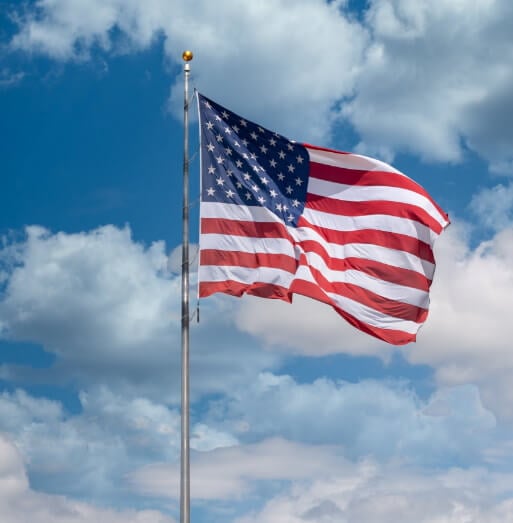 Become a Monthly Partner