THE POTENTIAL IMPACT OF THE EQUALITY ACT
From Multiple Sources
|
February 28, 2021
THE POTENTIAL IMPACT OF THE EQUALITY ACT
From Multiple Sources
|
February 28, 2021
I Prayed
have prayed
Lord God, we ask that You would not let this Equality Act pass. We pray that You would move our nation's leaders to do what is right and keep them from evil.
President Biden Has Promised to Pass the Equality Act—Here's How That Threatens Your Freedoms
According to Alliance Defending Freedom, ". . . With a Democrat-controlled House and Senate, the passage of this legislation is more likely than ever before. And President Joe Biden campaigned on the promise that he would sign the Act into law within his first 100 days if passed.  . . .
View Comments (4)
It is a deliberate attempt to force people of faith—good people who serve everyone—to promote messages and celebrate events that conflict with their sincere beliefs. The "Equality Act" would also threaten the equal treatment of women and upend the bedrock understanding of male and female in our law and culture.  . . .
What is the "Equality Act"?
The essence of the "Equality Act" is its addition of "sexual orientation" and "gender identity" as protected classes to already existing federal nondiscrimination laws. This would prohibit employers, preschools, and even religious schools and organizations from making choices based on basic biology, bodily privacy, and their beliefs about the nature of marriage. It would apply to every single recipient of federal financial assistance (including every public school and almost all colleges and universities.) . . .
The good news is that God has equipped Alliance Defending Freedom for such a time as this.
With 11 Supreme Court victories since 2011, ADF will stand up to the Biden administration, all the way to the Supreme Court if necessary, to protect the First Amendment rights of Americans.
How would the "Equality Act" threaten religious freedom and free speech?
ADF has seen the impact that laws similar to the "Equality Act" have had across the country. And we stand ready to provide a strong defense for religious freedom and free speech.
How would the "Equality Act" threaten women?
The "Equality Act" would force women to share private spaces with men.
This is a threat to women who need critical services, such as those provided by Downtown Hope Center in Anchorage, Alaska. ADF successfully defended Downtown Hope Center after the city government tried to force the shelter to allow biological men who identify as female to sleep mere feet from women, many of whom have suffered rape, sex trafficking, and domestic violence. For these women, having a biological man in the room where they sleep or undress triggers severe anxiety and trauma—so much so that one woman said she would have to leave the shelter and sleep in the woods in the Alaskan winter, because she could not sleep in the same room as a biological male.
The "Equality Act" would also undermine the purpose of Title IX.
Title IX was created to ensure equal opportunities for women in education. The "Equality Act" could destroy many of those opportunities. Among other consequences, the "Equality Act" could allow male athletes who identify as female to compete in women's sports. . . .
What about the Religious Freedom Restoration Act (RFRA)—doesn't that provide some protection for these groups?
If you're not already concerned about the scope and reach of the "Equality Act," here's another issue.
In the past, similar proposals have claimed to respect the concerns of the religious community, offering a few narrow protections for religious freedom. But the "Equality Act" offers no protections for religious freedom . In addition, the bill would forbid religious individuals and organizations even to invoke the Religious Freedom Restoration Act. That would make it harder for the faithful to defend themselves against a bill designed to punish them for living out their beliefs. . . .
The Bottom Line
Laws must respect freedom and promote justice for every citizen, no matter who they are. But that is not what the "Equality Act" does. Instead, it threatens Americans' fundamental liberties. And that is something no American should stand for.
Resources
According to All For Freedom, "The resources below demonstrate why such legislation should be rejected.
---
Fair Play? Women's Athletics in the Age of Gender Identity . . .
The Inequality of the Equality Act: Concerns from the Left . . .
Biology Isn't Bigotry: Why Sex Matters in the Age of Gender Identity . . .
Gender Dysphoria in Children: Understanding the Science and Medicine . . .
Medical Harms of Hormonal and Surgical Interventions for Gender Dysphoric Children . . .
Letters
Letters to the House Education and Labor Subcommittee on Civil Rights and Human Services
---
Letters to the House Judiciary Committee
---
Letters to the House of Representatives
(Photo by Eric Thayer/Getty Images)
Educate your friends about this bill–share!
Partner with Us
Intercessors for America is the trusted resource for millions of people across the United States committed to praying for our nation. If you have benefited from IFA's resources and community, please consider joining us as a monthly support partner. As a 501(c)3 organization, it's through your support that all this possible.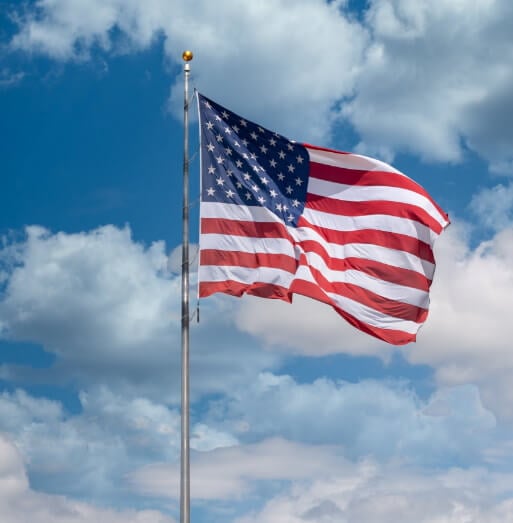 Become a Monthly Partner