The Dobbs Case is Argued: An Analysis
From Life Site News
|
December 2, 2021
The Dobbs Case is Argued: An Analysis
From Life Site News
|
December 2, 2021
I Prayed
have prayed
Lord God, we pray that You would direct the justices to rule in accordance with Your laws, Your righteousness, and Your justice.
Yesterday, the Supreme Court heard oral arguments in the case of Dobbs v. Jackson Women's Health, the most important abortion case in decades. Tomorrow, Friday, the justices will meet, vote, and decide who will write the opinions in this critical case. Our prayers are more important than ever through tomorrow. Please join IFA's First Friday Prayer Call to pray for the justices as the convene about this case. As always, join at 12:15 pm ET at IFApray.org/live or call (667) 771-7910 2452#.
Here is an excerpt of an excellent analysis of the Oral Arguments from Life Site News.
View Comments (21)
. . . Leading the defense of HB 1510 is Mississippi Solicitor General Scott Grant Stewart, making the case that judicial precedent asserting a "right" to abortion is "egregiously wrong" with "no basis in text, structure, history, or tradition." The state further argues that in addition to its legal bankruptcy, the legal regime Roe set into motion has "proven hopelessly unworkable."
The justices' questioning of Stewart, Center for Reproductive Rights attorney Julie Rikelman, and Biden administration Solicitor General Elizabeth Prelogar did not give away a majority of the justices' intentions in the case, but most of the Republican-appointed jurists did appear at least somewhat skeptical of Roe's justifications, with only Chief Justice John Roberts hinting at an inclination to preserve the precedent in some way.
Liberal justice Stephen Breyer raised eyebrows by claiming that "the country decided to resolve its differences by this Court laying down a decision in Roe," when in fact Roe represented judges taking the issue out of the country's hands. The ruling has been widely credited with intensifying the abortion debate. Breyer claimed that to reexamine such a "watershed" case would "subvert the court's legitimacy."
Left-wing Justice Sonia Sotomayor was the most aggressively pro-abortion in her questioning, at points falsely claiming the beginning of human life is primarily a "religious view" and dismissing the evidence for fetal pain as "fringe," and questioning whether the Court could overcome the "stench" of an anti-Roe outcome supposedly making the Court seem "political," to which Stewart responded that the best defense against such a perception would be to simply ensure that the ruling is grounded in the legal and factual merits.
Most tellingly, Sotomayor tacitly conceded that Roe is not rooted in the actual text of the Constitution (something conceded by many pro-abortion legal scholars) by questioning whether a reversal would jeopardize other precedents. "There's so much that's not in the Constitution," she said.
Chief Justice John Roberts, who was appointed by former President George W. Bush, gave mixed signals that may indicate he is leaning toward upholding the Mississippi law without going all the way to overturning Roe. "If you think that the issue is one of choice … viability, it seems to me, doesn't have anything to do with choice. If it really is an issue about choice, why is 15 weeks not enough time?" he pressed Rikelman. . . .
Conservative Justice Samuel Alito delivered arguably the most aggressive challenging of Roe, arguing that the viability line "doesn't make any sense" as a legal standard because it changes with medical advances, and pressing Prelogar on the notion that an egregiously wrong precedent cannot be overturned unless facts change or a "new argument" is made, getting her to acknowledge that Plessy v. Ferguson, the case which established "separate but equal" in racial segregation, should have been overturned at any point because it was factually wrong the moment it was decided.
IFA thinks that this tweet highlights the need  for prayer through the time of deliberation and determination of the outcome, paying special attention in prayer to "forces that will operate between argument and decision." Will you commit to keep praying about the decision in the Dobbs case?
People, if you think that the overruling of Roe is a done deal, you are (1) paying way too much attention to certain clickbait journalists with incentives to maximize the outrage of their readers and (2) underestimating the forces that will operate between argument and decision.

— Adrian Vermeule (@Vermeullarmine) December 1, 2021
(Excerpt from Life Site News. Article by Calvin Freiberger.)
Partner with Us
Intercessors for America is the trusted resource for millions of people across the United States committed to praying for our nation. If you have benefited from IFA's resources and community, please consider joining us as a monthly support partner. As a 501(c)3 organization, it's through your support that all this possible.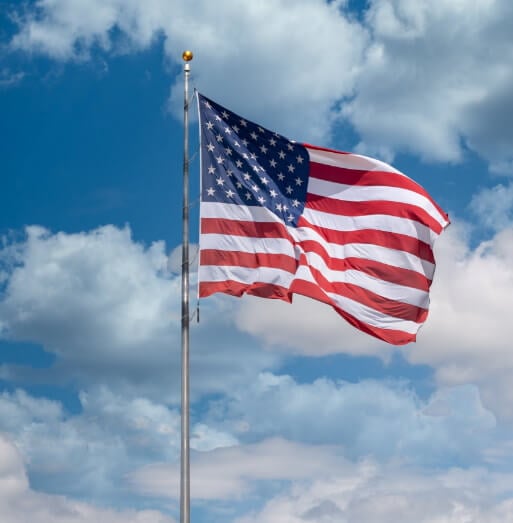 Become a Monthly Partner
You can post a prayer to share with others.
Danielle H
December 3, 2021, 11:53 am
Lord God Almighty, Let the weight of your glory press in on these justices as they move toward this decision. Reveal to them the blood on their hands should they choose to vote for death. Warn them in their chambers by dream, angelic visitation, and vision of your wrath at the blood of babies being spilled and what it will cost them to take that path. Bring repentance unto righteousness and the fear of God upon them at the truth of where they stand in your mercy and encourage those who stand with you for life of your delight in them as well as giving them strength and wise words in deliberations. Let every word be anointed as it goes forth for life by Luke 21:15 - I will give you skillful words and wisdom which none of your opponents will be able to resist or refute....... leaving our enemy silent. Your word the last word, and at the gavel coming down send waves of your Spirit out to open eyes and set the oppressed free. Free from the Tyranny of the lies and game plan of our enemy in the All Powerful name of Jesus! So, let it be!
Kim C
December 3, 2021, 8:17 am
Lord God, we pray that You would direct the justices to rule in accordance with Your laws, Your righteousness, and Your justice.
Charla M
December 2, 2021, 2:43 pm
Lord God, we pray that You would direct the justices to rule in accordance with Your laws, Your righteousness, and Your justice.
Bonnie W
December 2, 2021, 2:34 pm
Father God, Reverse the evil practice of abortion in the High court. Protect our vulnerable unborn men and women in the womb we pray! And, change the hearts and minds of abortion medical staff and of the left in this nation. May they put their hands to helping their fellow man not slaughtering them. In Jesus Name, AMEN
Cindy W
December 2, 2021, 1:18 pm
My victory song! You know the tune! ROE, ROE, ROE, the vote, is bursting at the seams. Never worry, never doubt God will intervene! WADE, WADE in the stream of intercessory pleas. God will answer people's cry when we're on our knees. Life, life abundant life God's standing in the breach. Fairly, fairly, fairly, fairly Life's within our reach. Life, life abundant life We're standing in the stream Of intercession since that time In 1973.
Alicia P
December 2, 2021, 12:47 pm
Heavenly Father, We praise your name that you have brought us this far in the battle in our country to protect the innocent human lives of those girls and boys who are not yet born. Thank you for the State of Mississippi and Scott Stewart and for their courage and efforts that culminated in the arguments before the Supreme Court yesterday and for the wisdom you gave them. What a blessing to witness this in progress yesterday, a testament to your love for babies, for your people and that you hear our prayers! Thank you that the ethos of our nation has changed in the last many decades. Thank you that medical advancements now allow us increased life saving measures for babies and mothers, such that the risks of death for a mother due to pregnancy is not commonplace anymore. Thank you also that safe, healthy and inexpensive methods to prevent conception and abortion are now widely available in our country. Thank you also that the access and demand for adoption is significantly increased in our nation such that a baby that is undesired by one parent would be happily received by another. Lord, for these reasons: your love of life, the change in the thinking of our culture, the advances in the medical community, our knowledge that when a human egg and human sperm meet the result is a new separate being that is human and alive (with complete human DNA, physical existence and the breath of life/life force/spirit empowering its development)...God, for all these reasons and more, we pray that You would direct the United States Supreme Court and its justices to rule in accordance with Your laws, Your righteousness, and Your justice to overturn Roe vs Wade. We pray that you would orchestrate the discussions among the court, Friday especially, such that the Justice who can most successfully lead the court in accomplishing the overturning of Roe vs Wade and saving a great number of innocent lives would be chosen tomorrow as the one to write the opinions for the case. We pray for your great protection over each justice, clerk, respondent and petitioner in this case and ask that you not let any evil plan prosper against them. We pray that anyone erring on the side of taking away innocent life would be given the knowledge and wisdom needed to see the validity of the other side of the argument and have a change of heart and mind. May they be minimally disturbed by the question..."What IF it really is a full human life at conception?" to such a degree they realize there could be far better solutions to the problem of unexpected or unwanted children than taking away their opportunity to life. May they set their minds on fighting for greater, more beneficial solutions for each party involved in such a decision and for life. I pray for great wisdom and discernment in our nation that can be used towards options that support and equip women for life, liberty, happiness, health, success and no regrets. Father, this issue has been the cause of much stress and strain, debate and sadness in our nation for years. Please open the eyes of our nation and especially to the Justices deciding on this case to the truth of the value of human life and the moral imperative to protect it. Open their eyes to the fact that one of the highest values in our land and in your courts is preventing the shedding of innocent blood. May this not be a stain on our nation any longer or a hindrance to receiving your answers to our prayers, Lord. Father, we want the most of You possible in our nation, in our people and the most good and blessing you have for us to come to us. We want each person from the moment of conception until their appropriate death to be able to hear the good news of your son Jesus who came to earth so we could be set free from the genetic tethering we have to our sin nature and find the power and freedom to walk in a new nature that loves God and people and brings positive change to this world. That is the life and the world we want to see in our nation, Lord, for the good of every single human you have given life to. So we ask for a miracle here, in this case, in the decision that is made, and in every life of every person who is an American. We know that if America is successful and good, that other countries will follow our lead, so we pray for that, that we could be a nation that seeks the realities of heaven, the kingdom of God, above all else, and spread your goodness, including full rights and protections for unborn children, across the world. Thank you for IFA and how they have enabled thousands to be in prayer for this issue. May the abundant blessings of heaven be upon them for leading such a valuable charge for us and allowing our souls to prosper. Lord, we love you. We trust you. We ask that as we delight ourselves in you in this matter, you would give us the desires of our hearts. ~ Psalm 37:4 We ask that you would fulfill every good purpose of ours and every act prompted by our faith ~ 2 Thes. 1:11  May we shout for joy at your victory and raise a banner in the name of our God. May the LORD grant all our requests. ~ Psalm 20:5    I ask these things in the name of the one and only creator God who loves us with an everlasting love, who sacrificed his life for all sinners and generously offers even the worst of us a home in heaven someday for simply and humbly receiving the gift of eternal life that came through a baby, Jesus, your divine son. I ask and pray for all of this in the name of Jesus. Amen 
Cole and Connie N
December 2, 2021, 10:42 am
Lord - as Christians, we stand in unity and agreement that the pro abortion lawyers, clerks, government employees, law firms and organizations who argued for the pro abortion side....we ask that You would place them daily in Your path of salvation. We ask for Damascus road experiences to become frequent for them. Bless them with Your constant nudging presence as You call them to You. Do Not leave them alone Lord but save them from the clutches of the enemy of their souls. Cause a 180 shift to take place within their souls. In Jesus name amen.
Cole and Connie N
December 2, 2021, 10:32 am
Lord God, we humbly and boldly ask You again for forgiveness and mercy for almost 50 years of the murder of defenseless lives. Individually and collectively, we should suffer Your perfect wrath and justice but You continue to extend Your mercy and grace to us. It is beyond my understanding how You have shown us the depths of Your immense and unfathomable love through the long suffering You have extended to us all these years. It is truly humbling Lord. We earnestly ask You for Your intervention and the miraculous in this case. We ask that each minute of the day You would steer the hearts of all justices to think of eternal consequences. Place an unshakable fear, a looming and honoring fear of You Lord deep within all justices hearts, minds and souls. Let no deceitful tricks or pressure from our enemy satan allow that seed of reverent fear to be shaken or uprooted. Cause our justices to uphold the Constitution, their oath and the commands of God Almighty. Place an unremovable root of love and mercy in each justice for women, men, their unborn / preborn child and our responsibility to defend their vulnerability. As Your people Lord, we stand firmly against satan and all of hell and we say that the power of the enemy is broken by the shed blood of Jesus Christ and His authority over all the earth and universe. In Jesus mighty and precious name - amen.
Marsha L
December 2, 2021, 10:17 am
Lord, in agreement with the dream posted by IFA of the Prodigal Son as a template of prayer and understanding the heart of God for the Supreme Court Justices.... I pray that their hearts would be sprinkled with the blood of the Lamb , that their consciences might be cleansed from an evil conscience and dead works to serve the living God. May they " hear" the word of the Lord that was spoken yesterday, Wednesday, to challenge every false belief system that somehow has become enshrined in their minds. Tear down false notions of judicial supremacy, case law,etc......they are not lawmakers. Moses was not the lawmaker, he was the lawgiver. The law was the template of decision in disputes. Let these justices " hear" what they don't want to hear and make it stick to prove to them the fallacy of how far they have strayed from Your laws and the Original Intent of our Constitution. Reform their hearts with true facts. You said at times we need to judge ourselves. Let them do so. Abandon them not to their own wills. Take them out of this false shape and role that has been adulterated over the years and place them squarely back into their proper shape and function and position. Deliver them from evil and the demonic strongholds that have held them in their grips. I declare over them that the" weapons of our warfare are mighty to the pulling down of strongholds and bringing into captivity every thought that exalts itself above the knowledge of God and bringing it into the OBEDIENCE of Christ." In Jesus's Name
Marsha L
December 2, 2021, 9:56 am
Lord God, we pray that You would direct the justices to rule in accordance with Your laws, Your righteousness, and Your justice.