LAPD Spy Tactics Revealed
From The Epoch Times
|
December 2, 2021
I Prayed
have prayed
Father God, let our nation's leaders be granted wisdom, knowledge, and understanding.
Father God, let our nation's leaders be granted wisdom, knowledge, and understanding.
Los Angeles Police Department (LAPD) officers used fake online personas to monitor social media users, and, at one point, considered employing tools that critics say would lead to law enforcement profiling innocent people, according to recently revealed government documents.
View Comments (1)
The documents, released by the Brennan Center for Justice following an open-records request with the LAPD, have raised concerns among critics that law enforcement's online surveillance operations harm freedom of expression and encourage profiling. . . .
The Brennan Center released an initial set of documents in September, showing that LAPD officers use fake social media accounts to monitor online activity. The FBI and other federal intelligence agencies are restricted from using such tactics under a Reagan-era executive order that requires agents to reveal their identities when participating in private organizations. . . .
The media guide requires LAPD officers to receive permission from a commanding officer but imposes few other rules for how such activity should be conducted.
"Officers need not document the searches they conduct, their purpose, or the justification. They are not required to seek supervisory approval, and the guide offers no standards for the types of cases that warrant social media surveillance," the Brennan Center stated.
"While officers are instructed not to conduct social media surveillance for personal, illicit, or illegal purposes, they seem otherwise to have complete discretion over whom to surveil, how broadly to track their online activity, and how long to monitor them." . . .
"While the legitimacy of such policies may be up to the LAPD, officers must abide by Facebook's policies when creating accounts on our services," Facebook attorney Roy Austin told LAPD Chief Michel Moore. "The Police Department should cease all activities on Facebook that involve the use of fake accounts, impersonation of others, and collection of data for surveillance purposes."
Last week, the Brennan Center released another round of records, this one detailing the LAPD correspondence with the tech firm Voyager Labs. According to the records, Voyager marketed a product it claimed can assess the strength of people's ideological beliefs and the level of "passion" they feel by looking at their social media activity and connections. . . .
The documents show that some LAPD personnel expressed concerns about using Voyager. One email from a Voyager official states that the LAPD rejected a program that would notify officers of daily, weekly, or monthly of any new content or friend changes on a profile.
The LAPD rejected this program because "it's very close to active monitoring," the email reads.
While the LAPD apparently doesn't use Voyager's program, the Brennan Center nevertheless explained why doing so would be detrimental to civil liberties. . . .
Levinson-Waldman and Dwyer further criticized Voyager for focusing on Muslim terrorism while ignoring threats from the far right. The Brennan Center also opposes using similar surveillance tactics against right-wingers.
Voyager disputes the Brennan Center's characterization of its products and services. . . .
Voyager stated that it follows the laws of the jurisdictions in which it does business and has confidence that its clients are also law-abiding.
"The software is agnostic as to which data its customer decides to upload to the system and from which databases that it decides to use," it stated. "However, Voyager itself neither provides nor builds databases of its own, nor does it supply any Voyager personnel to run its software. These are our clients' responsibilities and decisions, in which Voyager has no involvement at all." . . .
What do you think about the LAPD using fake social media accounts to spy on users?
(Excerpt from The Epoch Times. Photo by Getty Images.)
Partner with Us
Intercessors for America is the trusted resource for millions of people across the United States committed to praying for our nation. If you have benefited from IFA's resources and community, please consider joining us as a monthly support partner. As a 501(c)3 organization, it's through your support that all this possible.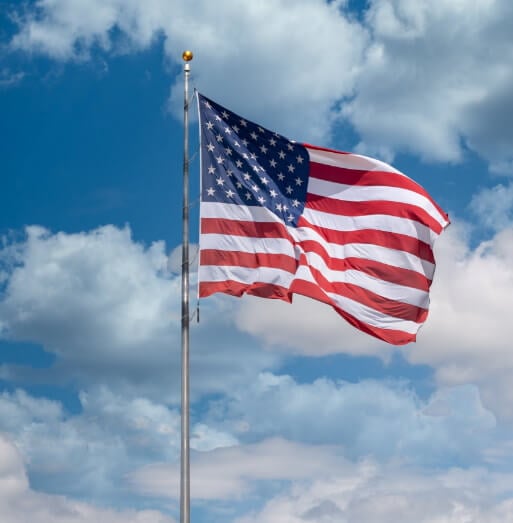 Become a Monthly Partner
You can post a prayer to share with others.
Christine S
December 2, 2021, 4:48 pm
Dearest Most Powerful Most Wise Heavenly Father, It is no surprise to You what is going on in the city of fallen angels, Los Angeles! My request is that You be present within the boundaries of Los Angeles, and that You would eradicate all the forces of darkness and evil from every exposed, and every hidden place, both above ground & underground, thank You so much!