The Biden Administration's Impact on Religious Freedom
American First Policy Institute
|
December 2, 2021
The Biden Administration's Impact on Religious Freedom
American First Policy Institute
|
December 2, 2021
I Prayed
have prayed
Father, thank You for Your grace, Your goodness, and Your faithfulness. Knit our hearts closer to Yours.
Father, thank You for Your grace, Your goodness, and Your faithfulness. Knit our hearts closer to Yours.
The Biden Administration's barrage against our Constitution and the freedoms it so sacredly bestows, particularly religious freedom, is unconscionable and un-American.
View Comments (4)
With actions contradicting their meaningless platitudes, President Biden and his Administration continue to declare war against God and religious freedom.  Notably, Biden omitted the word "God" from his National Day of Prayer declaration. . . .
President Biden purposefully released his budget for fiscal year 2022 on the Friday before Memorial Day — one of the lowest interest news days of the year. . . .
Missing from President Biden's budget is any mention of conscience or religious liberty.  This purposeful exclusion isn't an oversight; it's an attack on the First Amendment.  By contrast, the Trump Administration made protection of these liberties clear for all to see.
In the last two weeks, the Biden Administration has severely eroded protections for religious freedom.  Health and Human Services (HHS) Secretary Xavier Becerra is allegedly planning to dismantle a Trump-era watchdog office established to curb the blatant disregard for religious conscience protected by the First Amendment.  Starting under the Obama Administration, and continuing under the Biden Administration, religious organizations have been summarily targeted for exercising personally held religious beliefs that conflict with those Administrations' progressive, woke narrative and ideology – an ideology that seeks to divest and distance individuals from God and truth and the protection of freedoms our elected leaders swore to uphold.
On November 8, the Biden Administration also announced a proposal that seeks to rescind a Trump-initiated rule that had expanded religious exemptions for federal contractors relating to anti-discrimination laws released under the Department of Labor's Office of Federal Contract Compliance Program.  President Trump championed religious freedom by ensuring protection for religious organizations that engaged in government contracting.  Under pressure from progressive, liberal interest groups, the Biden Administration seeks to roll back those protections, calling them "unnecessary and problematic." . . .
The Biden Administration is going beyond attacking religious freedoms, also undermining loving American families.  Again, HHS Secretary Becerra just struck a blow to religious freedom on November 18 by rolling back religious waivers for child welfare and adoption agencies in Michigan, South Carolina, and Texas.  This will have devastating impacts on countless children and our society-at-large by equating sexual orientation and gender identity to, and even prioritizing them over, religious conscience and freedom.  . . .
America must wake up to this nonsense and demand protection of religious freedom. . . .
The Bible states in Psalms, "Blessed is the nation whose God is the Lord… the eyes of the Lord are on those who fear him, on those whose hope is in his unfailing love."  Should these despicable and caustic attacks continue to deny God and persecute religious freedom, we are in jeopardy of losing the favor and blessing and prosperity God has graciously bestowed on America.  Without a doubt, if the Biden Administration continues down this deleterious path, our country will be heading toward an inescapable heat of much greater consequence than the climate change they so adamantly warn about. . . .
Comment your thoughts on the Biden Administration's impact on religious freedom!
(Excerpt American First Policy Institute. Photo by Unsplash.)
Partner with Us
Intercessors for America is the trusted resource for millions of people across the United States committed to praying for our nation. If you have benefited from IFA's resources and community, please consider joining us as a monthly support partner. As a 501(c)3 organization, it's through your support that all this possible.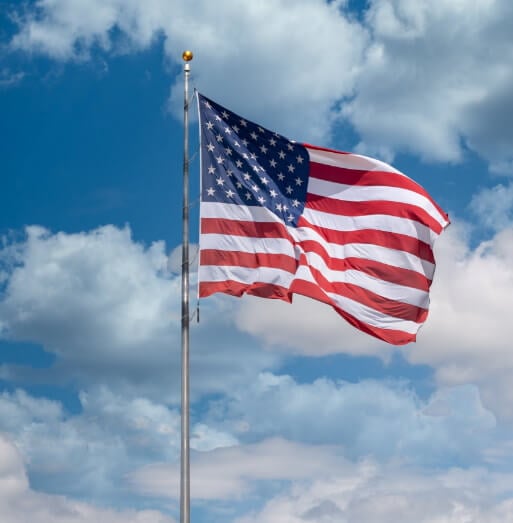 Become a Monthly Partner
You can post a prayer to share with others.
Christine S
December 2, 2021, 4:45 pm
Heavenly Father God and Lord Jesus Christ and Holy Spirit, America is desperate for Your intervention, the Biden administration in its entirety requires Your help to deliver them from the evil one! You see they are blinded, You see they are fooled and deceived, only You Father God, Lord Jesus Christ, and Holy Spirit have The Power to remove the blinders which the enemy Satan has put upon them.
Melvin W
December 2, 2021, 6:53 am
Father, thank You for Your grace, Your goodness, and Your faithfulness. Knit our hearts closer to Yours. Forgive us, Lord, for our sins as a nation and for Christians being passive and complicit and participating in those sins. We have sown the wind and are reaping the whirlwind.