January 16, 2021 | Gloria Robles, IFA Contributing Writer
Lord we cry out for another great awakening in this nation. We pray for unity in spirit, fellowship, and prayer. Turn our hearts toward You and each other.
I recently dreamt I was invited to church. It was in my pastor's house. I was on the phone with her getting directions. The subdivision they lived in was called "Shining Light." There was a parking lot outside of the subdivision. For some reason, the entrance was only narrow enough to walk through. No cars, nothing else could enter, only a single person at a time. So we went in. I couldn't find their house so I kept walking forward. Many people who I didn't know were doing the same, and they were carrying covered dishes.They were entering people's homes. I knew they were having church in homes too. I kept walking until I came to a crossroads. The names of the crossroads were "Prayer" and "Awakening", so I stood there not knowing which way to turn. People were moving up and down, left and right. Finally on the right, I actually recognized quite a few people from my church, so I followed them because I knew where they were going. I turned right and found the house on "Awakening Ave." When we got there I noticed everyone waiting in the backyard. There were seats set up and one table toward the back. There was a large flower garden planted that was full of lilies and roses. It was in bloom, fragrant, and peaceful and that's where many of us decided to hang out while we were waiting and fellowshipping. Then I woke up.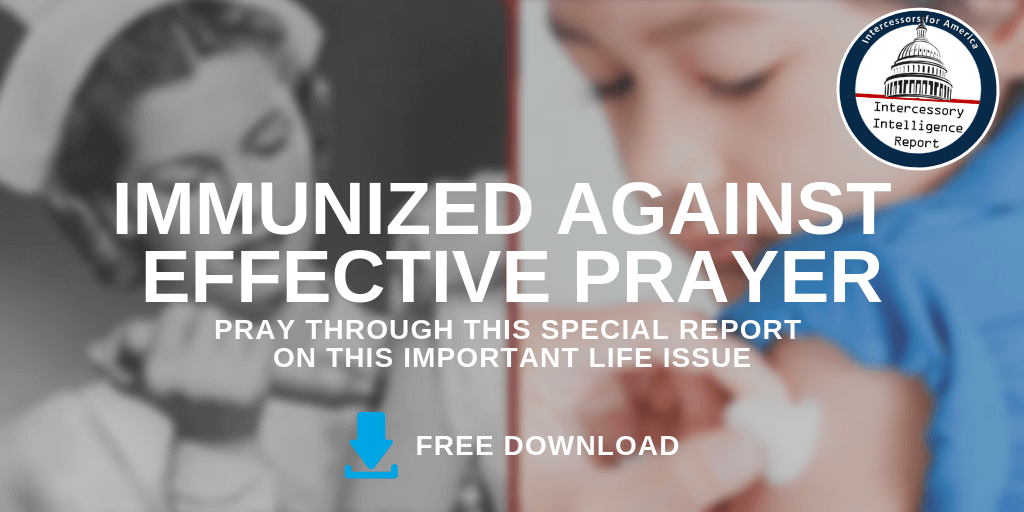 As I read this and prayed, I first thought of the book of Acts when we first see the disciples after Christ's ascension meeting in homes. Now I'm not saying that is what will happen, only God knows that, but this is what I was reminded of. We see the very first move of God in Acts, chapter 2, when the church is birthed. I write this to show you the ingredients of the early church and how they lived. Everything recorded in the bible is instruction for us on how to live, even the mistakes recorded are lessons. Here is what we can learn from the upper room encounter.
The disciples left the Mount of Olives and returned to Jerusalem, less than a mile away. Arriving there, they went into a large second-floor room to pray. Those present were Peter, John, Jacob, Andrew, Philip, Thomas, Bartholomew, Matthew, Jacob (the son of Alpheus), Simon (the zealot), Judas (the son of Jacob), and a number of women, including Mary, Jesus' mother. His brothers were there as well. All of them were united in prayer, gripped with one passion, interceding night and day. (Acts 1:12-14 TPT)
"United in prayer"
They came together as one (unity) with a common purpose, to pray. Several translations use the word "joined together in prayer." The word joined is used biblically to describe marriage, meaning no longer two but one. We are one, made up of many members, but one body joined together. We are one, called to be a spotless bride without blemish for Christ. Unity will always be a key for awakening. It can only come from the love of Christ. No unity means no awakening. Unity is to be together with a purpose, and that purpose is truth. As Christians, we are certain we have the truth in Jesus.(John 14:6)  False unity looks like unity to people who cannot perceive the truth. It's a joining together under false truth. We can see much of this happening in America today. I believe it to be a counterfeit from the true unity that God desires.
Lord, make us one in Christ. Unite our hearts with a pursuit for the truth. We want to see Jesus Christ exalted. We want to see awakening sweep through our land and the nations again. 
"Gripped with one passion"
What I love about this verse is that again it states one passion, pointing to oneness. It says they were gripped. One of the last words the Lord spoke before He ascended was this, "wait for the gift my Father promised, which you have heard me speak about." (Acts 1:4) They were told to stay in Jerusalem until the promise of the Holy Spirit was given. Their hearts were gripped by His words. This means to firmly grasp. They firmly held onto the Lord's promises.The disciples knew that God kept His promises. When our hearts become gripped by His word, and we hold tightly to His promises in faith, we will see God answer.
Lord, we cling to Your words because You are faithful. We have stored Your words in our heart. Consume us with Your passion, let us hold fast and stand firm as we wait for You to move over this nation once again.
"Interceding day and night"
Jobs usually have set hours and when you're done you simply clock out. Not so with intercession. We are invited to co-labor with Christ who is The Intercessor. We are invited at any time to come into His presence and intercede. The disciples were engaged in day and night intercession. We often read of them in the book of Acts meeting together and engaged in prayer at all hours.They knew because they saw Jesus demonstrate a lifestyle of intimacy with the Father and prayer. They lived in very dangerous times.They were being persecuted by religious and government leaders. Still, they met as one in homes praying. I believe this is why the early church was so effective moving in power and seeing such miracles and many souls saved. 
Lord, we need You. We need Your presence everyday. Breathe on Your church once again, give a second wind to Your intercessors. I thank You that we will see a growing prayer movement, even if it's in our homes. We take our place as watchmen on the walls again and stand in the gap for this nation(s) and the people. Thank You for Your power that flows through our prayers when we are in agreement.
These are the ingredients for awakening. At no place in the bible or church history will you find revival without gathering together in unity and prayer. Perhaps that's why, in my dream, prayer and awakening were intertwined. Now I want to whet your appetite by showing you what happened when they met together and prayed. 
The power of God shook their prayer meeting. As a result they were filled with boldness to share Jesus during persecution. (Acts 4:31)

They received wisdom from God about who to put in charge of ministry so they could study and pray more. (Acts 6:2-6)

Tabitha was raised from the dead. (Acts 9:39-41)

The gospel was received by gentiles. Cornelius, a Roman officer, was in prayer when an angel delivered a message from God also confirming Peter's vision. Cornelius called for Peter so he could hear the gospel message of Jesus Christ.

Peter was miraculously released from prison. The bible says the church prayed earnestly for him. (Acts 12:5, Acts 12:6-12) 

Paul and Silas were also released from prison while praying and singing at midnight. (Acts 16:25-34) Because of this, a guard and his entire family were saved by seeing what God had done for Paul and Silas.
Each of these instances show the power of prayer. It also shows what happens when God's spirit moves. Awakening is never about us. It's always about Jesus. I'm not going to lie, everytime I read the book of Acts I'm challenged, convicted, stirred, and expectant all at the same time. I begin to say God, how does my prayer life compare? Am I praying more or less? When was the last time I saw a miraculous answer? I want more of Jesus in me and less of Gloria. We must be plugged into Jesus if we want to move in his power. Jesus has to be our first love. We must come back to the place of prayer. Azuza Street, Cane Ridge, Hebrides, Welsh Revival – no move of God has ever come without prayer gatherings. I also believe this dream is God calling us back to fellowship with one another. We cannot do the kingdom of God as lone rangers. We were created for fellowship with God and one another. I am convinced there will be another awakening despite how it looks now. Let it begin in each of us. 
Come awaken Your church Lord!  Come and finish what You started. Help us to prioritize community and re-align with like-minded Christians to fellowship and pray together. I pray for homes and doors to open, gathering places where homes will be shaken by the power of God as we meet together in prayer. I thank You that as we are obedient to meet together Your signs will follow according to Mark 16:17,18. The deaf will hear, the blind will see, the mute will speak, the dead will be raised to life, demons will be cast out, and nothing will harm us. Let Your presence give us boldness to proclaim the gospel in the face of uncertainty. I want to see Christians so consumed by Your presence that they "turn the world upside down"  demonstrating Jesus Christ in regions, cities, states, and nations. I ask for awakening not for selfish reasons, but to see the harvest. Let me never forget every soul I come across is a person Jesus died to save. Send another awakening to America, not because of anything we've done, but for the glory and honor of Your name. We want to see Jesus lifted high in this nation. We know that what happens to America affects the nations as well. We are crying out not just for America, but for a global awakening in Jesus' name, Amen.
Author Gloria Robles is a passionate intercessor with a prophetic voice for today. For more from Gloria, go to Spotify or Anchor to listen to her podcast Something To Share. (Photo Credit: Unsplash.)
Share your prayers for an awakening in our nation. . .