STATES ARE STANDING UP TO CRITICAL RACE THEORY!
IFA Staff
|
March 27, 2021
STATES ARE STANDING UP TO CRITICAL RACE THEORY!
IFA Staff
|
March 27, 2021
I Prayed
have prayed
Lord, we thank You that states are beginning to stand up to Critical Race Theory. Embolden more leaders and states to take a stand against evil.
Critical Race Theory (CRT) is an invention of the left, an ideology that seeks to divide the nation, redefining power structures based on race. Many states are starting to pay attention.
Proponents of CRT claim everyone can be divided into two groups: those with power and those who don't have power. Those with power are oppressors. The categories of oppressor and oppressed are based on group identity. The identities are race, gender, religion, income, sexual orientation, immigrant status, and gender identity. These are all identities the left has used for years to divide us as a nation. These identity categories determine whether you are the oppressed or the oppressor. Terms such as intersectionality are used when someone falls into more than one category of oppression.
View Comments (16)
Here is a quick summary of how CRT works: the degree to which you are oppressed determines your authority. The more you identify with the categories of oppression, the more moral authority you have. Also, the more oppressed someone is the less responsible they are for their actions. Those who are from the oppressor group will gain moral authority by submitting to those who are oppressed. This is called being WOKE!
Jesus cares about all humanity and "categories." The Apostle Paul clearly explained, "There is [now no distinction] neither Jew nor Greek, there is neither slave nor free, there is not male and female; for you are all one in Christ Jesus." (Gal 3:28)
Critical Race Theory in the states
 In February, a group of West Virginia legislators introduced House bill 2595 which would ban critical race theory program throughout the state.
In New Hampshire, HB 544 was introduced, proposing to ban all critical race theory training programs.
Most recently, Florida Governor Ron DeSantis proposed a $106 million initiative to support a new civics curriculum for students. Critical Race Theory would be excluded from the new statewide civics education proposal. "Our schools are supposed to give people a foundation of knowledge, not supposed to be indoctrination centers, where you're trying to push specific ideologies," stated DeSantis.
In Loudoun County, Virginia, schools have already adopted critical race theory–parents with dissenting views are being targeted.
In Oklahoma, State Senator Shane Jett introduced Senate Bill 803. The bill would prohibit Oklahoma public schools from teaching students "divisive concepts." Read the bill text here.
Critical Race Theory and Biblical Christianity
CRT and Intersectionality are not consistent with Christianity for the following reasons:
Critical Race Theory claims our identity is rooted in race, gender, etc. but the Bible tells us our value comes from being created in God's image and "God shows no partiality" (Rom 2:11).
Critical Race Theory offers a different view of sin than Christianity. The Bible says "for all have sinned and fall short of the glory of God" (Rom 3:23). Critical Race Theory identifies "sin" as being born in an oppressor category.
Critical Race Theory offers a different view of salvation. In the Bible, we are all equally guilty of sin. Salvation can only be found in Jesus through repentance. Critical Race Theory teaches that the oppressors are guilty and the oppressed are not. Their hope is through activism.
Our identity is in our status as children of God and the love He has for us. Oppression is used to brand whoever the left seeks to condemn. To get more information about this ideology please download the IFA Special Report here. Remember that CRT is meant to divide our nation and is rooted in Marxism. It is a complex strategy that is seeking to enforce its ideology on every American and separate us from our biblical roots centered on God's love.
Critical Race Theory in Education
Critical Race Theory is attempting to be introduced into school districts nationwide to indoctrinate our children and parents are legitimately concerned. As believers, we are called to both prayer and action. We pray for God to counter this divisive and destructive ideology, we encourage you to seek ways to actively oppose CRT in your community and state.
Here are 7 Ways to Push Back and Counter CRT:
Go to school board meetings in your area. Look for and speak up against the CRT curriculum that you identify.
Above all, teach your children, grandchildren, and others the truth from God's Word on how God loves unity and hates division. Pray for them to hunger and thirst for truth.
Review your children's and grandchildren's textbooks and assignments for evidence of CRT influence or ideology. A quick automated word search of a syllabus for words such as "equity," "bias," "justice," or "diversity" is one way to easily scan for CRT.
Send messages to your local elected officials about your concerns with any CRT material you see being used in your community, including schools, government training programs, universities, and more.
Find other like-minded individuals who will pray and stand with you against CRT intrusion in your schools and government. There is strength in numbers.
Pray for those who are speaking up against the CRT agenda–teachers, administrators, and parents. They need prayer and support. Encourage them to speak out as they take a stand
Share information like this with others in your community, so that they too can be well-informed about the concerning and pervasive nature of Critical Race Theory.
(Photo Credit: Canva.)
Partner with Us
Intercessors for America is the trusted resource for millions of people across the United States committed to praying for our nation. If you have benefited from IFA's resources and community, please consider joining us as a monthly support partner. As a 501(c)3 organization, it's through your support that all this possible.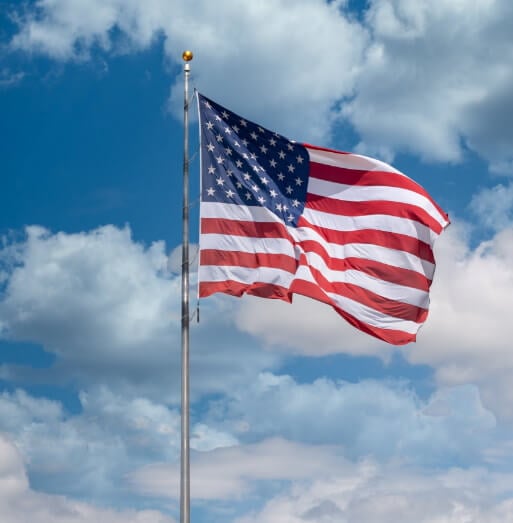 Become a Monthly Partner