AMERICA MUST STAND WITH ISRAEL
Aaron Mercer, IFA Contributing Writer
|
March 27, 2021
AMERICA MUST STAND WITH ISRAEL
Aaron Mercer, IFA Contributing Writer
|
March 27, 2021
I Prayed
have prayed
Lord, may America stand steadfast and strong with our friend, Israel.
When it comes to Israel, the United Nations Human Rights Council (UNHRC) is pretty predictable. Its repeated actions against the strongest democracy in the Middle East should be shocking. But sadly when it passes multiple resolutions against Israel — like it did wrapping up its session in Geneva this week — that is just par for the course.
View Comments (10)
Israeli Foreign Minister Gabi Ashkenazi declared on Twitter, "Today, the Human Rights Council has once again proven itself to be an anti-Israel, discriminatory, and hypocritical body."
And he has reason to be disturbed. As the American Israel Public Affairs Committee (AIPAC) noted this week, "The Jewish state remains the only country about which the UNHRC has a permanent agenda item."
Yes, you read that right. Item 7 on the "human rights situation in Palestine and other occupied Arab territories" is a permanent fixture on the council's regular agenda. Of all the places in the world the UNHCR could focus its attention year in and year out, it has chosen Israel.
That's one reason the Trump administration pulled out of the council in 2018. Former U.S. Ambassador to the United Nations Nikki Haley noted at that time that body had passed more resolutions against Israel than North Korea, Iran, and Syria put together.
"This disproportionate focus and unending hostility toward Israel is clear proof that the council is motivated by political bias, not by human rights," she then said.
Last month Haley reinforced that position in a statement chiding the Biden administration for wishing to rejoin the council.
"The US should not give credibility to the sham UN Human Rights Council," she tweeted. "A group that covers for the world's worst human rights violators and spends most of its time attacking Israel."
To be fair, the Biden State Department did — at the very end of its release this week about re-engaging the council — note ongoing concern with Item 7. And U.S. Secretary of State Antony Blinken did confront the council directly with the need to "eliminate Agenda Item 7 and treat the human rights situation in Israel and the Palestinian Territories the same way as this body handles any other country."
However, judging by this week's UNHCR resolution results, more declarations and practical applications of steadfast American support for our strongest Middle East ally will be needed from the Biden administration. Unfortunately, those actions may require increasing boldness on Biden's part as numerous progressive leaders here in the U.S. also become more and more antagonistic towards Israel.
That struggle could even be complicating U.S. defense aid to Israel. In a recent article titled "Don't Cut Or Condition US Military Aid To Israel," Rep. Stephanie Murphy (D-Fla.) argues against such calls from certain leaders whom she doesn't name, but who include heavyweights like Sen. Bernie Sanders (I-Vt.) and Rep. Alexandria Ocasio-Cortez (D-N.Y.). Murphy insists those cuts and conditions are "counter-productive and dangerous." To the contrary, she suggests regional adversaries are deterred and others are willing to take risks for peace when the U.S. exhibits a solid commitment to Israel.
A bipartisan letter being circulated for signatures on Capitol Hill by Reps. Ted Deutch (D-Fla.) and Michael McCaul (R-Texas) similarly urges against the far Left's push for cuts or conditions on this aid. "Just as foreign assistance is an investment in advancing our values and furthering our global interests, security aid to Israel is a specific investment in the peace and prosperity of the entire Middle East," they say.
The world needs to know that America's support for Israel is strong and steadfast. Let's pray our leaders continue to ensure that message is delivered loud and clear.
How will you pray for your Israel and America today?
Aaron Mercer is a Contributing Writer with two decades of experience in Washington, D.C.'s public policy arena. He reflects on faith, technology, and the public square at FTPolicy.com. (Photo Credit: Unsplash.)
Partner with Us
Intercessors for America is the trusted resource for millions of people across the United States committed to praying for our nation. If you have benefited from IFA's resources and community, please consider joining us as a monthly support partner. As a 501(c)3 organization, it's through your support that all this possible.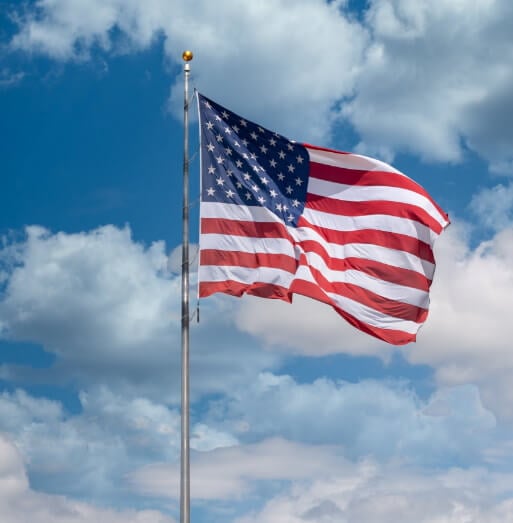 Become a Monthly Partner