WHY CHRISTIANS SHOULD CARE ABOUT PASSOVER
Suni Piper, IFA Contributing Writer
|
March 27, 2021
WHY CHRISTIANS SHOULD CARE ABOUT PASSOVER
Suni Piper, IFA Contributing Writer
|
March 27, 2021
I Prayed
have prayed
Father, thank You for Your faithfulness. Help us to always remember the fullness of all that You have done for us.
The Passover celebration in the Jewish faith is all about remembrance of how God led the Israelites out of Egypt.  And we know how specific God is with each of the feasts and HOW they point to Jesus!  Consider this, now only did the Lord want to deliver His people out of their slavery (this remembrance observed in the Passover meal), Jesus wanted to lead His people in a NEW FEAST of remembrance – the Lord's Supper!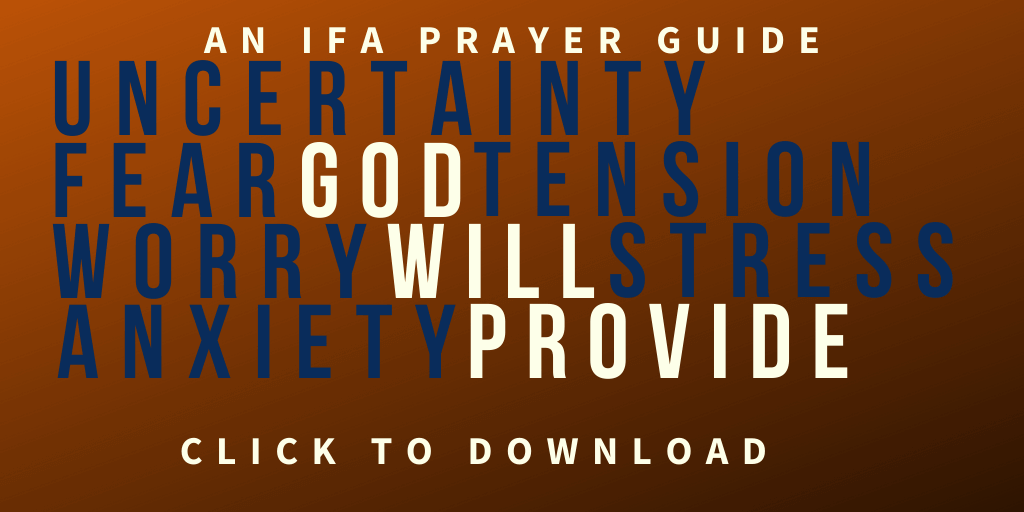 View Comments (13)
While the Seder (Passover meal) traditions observed today didn't originate until some time in the Middle Ages, I believe all the elements included have much to teach us in relation to our Messiah (Moshiach).  The Haggadah which is read today includes the order and ritual of going through the seder plate elements, as it pertains to the Exodus story.  "Dayenu" is a song often included in the "pre-dinner" ritual which translates to "it would have been enough." As each of the miracles is recounted in response to each of the questions, the response – Dayenu – communicates that that one miracle alone would have been enough!
How powerful to consider doing this in our lives today.  Recount your own miracles with your family or friends and consider "dayenu" – each miracle would have been enough! In fact, the miracle of salvation would have been enough, but hasn't God done so much more for each of us?
The Enemy seeks to steal, kill, and destroy (John 10:10) and while this is a New Testament verse, the reality is that that has been his motive all along.  We go back to the Garden and we can see this reality.  Even the Jews who have not yet come to the acceptance and awareness that their Moshiach (Messiah) has already come and His name is Yeshua (Jesus) – have experienced their own share of being corrupted by this world! Here are a few examples of the corruption. In 1969, the political activist and rabbi Arthur Waskow published the "Freedom Seder" Haggadah, which drew comparisons between the slavery and liberation of the ancient Jews to contemporary struggles such as the civil rights movement and women's movement. The Stonewall Seder is an LGBTQ Haggadah that began as a seder celebrated by the Berkeley Queer Minyan for Gay Pride Weekend. It has been updated and expanded by members of the B'nai Jeshurun synagogue in New York. And because many modern Jews connect the themes of Passover with social justice, a number of social justice Haggadot or supplements speak to various communities and causes that might lie outside the Jewish community like the Black Lives Matter movement, hunger, and labor justice issues.  -Jamie Rubin, "The Haggadah", My Jewish Learning
How do we communicate our faith heritage and keep it focused and aligned with the Word?  How do we keep from being tainted and corrupted by this world?  I think we need to tell the stories!
Our faith legacy goes back centuries and centuries.  Learning about the generations before and the Living God – all came in story form.  They were retold generation after generation.  This is why it is so important to continue telling the stories to our children, not only of the Bible, but of our own familial faith legacy.  We can learn from the successes and failures of those who came before us.  And we learn about the character of our God and His faithfulness to a thousand generations!
You shall teach them [diligently] to your children [impressing God's precepts on their minds and penetrating their hearts with His truths], speaking of them when you sit in your house and when you walk along the road and when you lie down and when you rise up. You shall write them on the doorposts of your house and on your gates, so that your days and the days of your children may be multiplied in the land which the Lord swore to your fathers to give them, as long as the heavens are above the earth. (Dt 11:18-21 AMP)
The Passover Story
In the (very) basic Passover storyline, the Pharaoh is fearful that there will be too many Jews living in Egypt so he institutes slavery and demands that male Jewish babies be killed. Baby Moses is saved by his mother, who floats him in a basket down the Nile river, where he is found and adopted by the Pharaoh's daughter. After killing a slave master, Moses flees into the desert, and encounters a burning bush of God revealing himself to Moses. God tells Moses to go to Pharaoh and lead the Jews out of slavery.
Moses goes to the Pharaoh and asks that he let the Jews go free from Egypt. Each time the Pharaoh says "no," God sends a plague down on Egypt (darkness, lice, boils, cattle disease, etc.). The tenth and final plague is the most drastic: the killing of the first born by the so-called angel of death. In order to protect their first-born children, the Israelites marked their doors with lamb's blood so the angel of death would pass over them. Thus the name Passover, which is "pesach" in Hebrew. The Israelites were ultimately freed from slavery and wandered the desert for 40 years before making it to the promise land.  -Sarah Gray, "The History Behind 7 Passover Traditions", Time
How Does All of This Fit Together?
Jesus was the Passover Lamb (perfect and without blemish).  He was the ULTIMATE sacrifice made on behalf of His people – to set them free from the kingdom mandate that blood must be shed for atonement.  He holds the key to OUR Passover today!
Although no specific sin is mentioned, the blood of the lamb turns away the wrath of God. Here again the Passover foreshadows the redemptive work of Christ (1 Cor. 5:7)…
When the Gospels open, it is no coincidence that numerous parallels are seen between Jesus and Moses and between Jesus and Israel. Jesus was even taken down into Egypt only to return after the death of Herod. This is said to have occurred "to fulfill what the Lord had spoken by the prophet, 'Out of Egypt I called my son'" (Mt 2:15). Herod's decree to kill all the male children in Bethlehem is a gruesome echo of Pharaoh's decree to kill all the male children of the Israelites (Mt 2:16; cf. Ex 1:15–22). Commentators discuss even more parallels, but the point of the parallels is to communicate to the reader that the long-awaited time of redemption was at hand. The prophesied new exodus was near.  -Keith Mathison, "Why Did Jesus Institute the Lord's Supper on the Passover?", Ligonier Ministries
The blood is a sign.  It is a sign of who we are marked by.  As those who have been grafted in (to those of Jewish birth), we take on in faith the fullness of what it means to be marked by the Lamb.  We once were slaves (just like the Jewish people and their captivity in Egypt), slaves to sin, but Christ came to set us free, redeeming us from the curse – by laying down His own life so that we might live!
Don't you realize that grace frees you to choose your own master? But choose carefully, for you surrender yourself to become a servant—bound to the one you choose to obey. If you choose to love sin, it will become your master, and it will own you and reward you with death. But if you choose to love and obey God, he will lead you into perfect righteousness. And thanks be to God, for in the past you were servants of sin, but now your obedience is heart deep, and your life is being molded by truth through the teaching you are devoted to. And now you celebrate your freedom from your former master—sin. You've left its bondage, and now God's perfect righteousness holds power over you as his loving servants.  (Rom 6:16-18 TPT)

But now since you have been set free from sin and have become [willing] slaves to God, you have your benefit, resulting in sanctification [being made holy and set apart for God's purpose], and the outcome [of this] is eternal life. For the wages of sin is death, but the free gift of God [that is, His remarkable, overwhelming gift of grace to believers] is eternal life in Christ Jesus our Lord. (Rom 6:22-23 AMP)
Yet, Christ paid the full price to set us free from the curse of the law. He absorbed the curse completely as he became a curse in our place. For it is written: "Everyone who is hung upon a tree is cursed."  Jesus Christ dissolved the curse from our lives, so that in him all the blessings of Abraham can be poured out upon gentiles. And now through faith we receive the promised Holy Spirit who lives in us.  (Gal 3:13-14 TPT)
JESUS was the ransom price – not only for those who have called on Him as Lord and Savior, but for ALL people.  Today, in this Passover season (which illuminates His life, death, burial and RESURRECTION), let's pray for SALVATION to come to the homes of our Jewish brothers and sisters, our family members and friends who do not yet know Him as Moshiach (Messiah) and for our government and leaders.  Salvation comes by no other name, but by the name of Jesus (Acts 4:12).  Life and death are at stake – let's boldly come before His throne and plead for those who are lost to be reconciled (2 Cor 5:20) – to the only one who can write our names in the Book of Life (Rev 3:5).
This [kind of praying] is good and acceptable and pleasing in the sight of God our Savior, who wishes all people to be saved and to come to the knowledge and recognition of the [divine] truth. For there is [only] one God, and [only] one Mediator between God and mankind, the Man Christ Jesus, who gave Himself as a ransom [a substitutionary sacrifice to atone] for all, the testimony given at the right and proper time.  (1 Tm 2:3-6 AMP)
At the appointed time, Jesus of His own free will, laid His own life so that we might find NEW LIFE in Him!  At the Last Supper, He symbolically communicated what was to come.  He unveiled the NEW COVENANT.  We are set free from curse when we accept what He did on our behalf – that which we could never do in and of ourselves.  He is the BREAD OF LIFE (Jn 6:25-59).  He is the DRINK that never runs dry (Jn 4: 14, Jn 7:37-38).
Now as they were eating Jesus took bread, and after blessing it, He broke it and gave it to the disciples, and said, "Take, eat; this is My body." And when He had taken a cup and given thanks, He gave it to them, saying, "Drink from it, all of you; for this is My blood of the [new and better] covenant, which [ratifies the agreement and] is being poured out for many [as a substitutionary atonement] for the forgiveness of sins.  (Mt 26:26-28 AMP)
Take communion today and REMEMBER the fullness of what He has done for you.  There is NO LACK in Him!  Consider celebrating Passover with your family this weekend and remember.  The whole Bible points to Jesus!  As believers in Christ, we celebrate that our lives have been spared by the Passover Lamb!  He is the new covenant – and He died once for all (Rom 6:8-11)!  Dayenu!
Will you join us in taking communion and remembering the fullness of what God has done for you? Share in the comments below. . .
Suni Piper is a writer and passionate intercessor for the nation and for the Church. She is determined and surrendered to be a voice of truth and encouragement to the Body of believers. Follow Suni at her website ASurrenderedLife.com. (Photo Credit: Unsplash.)
Partner with Us
Intercessors for America is the trusted resource for millions of people across the United States committed to praying for our nation. If you have benefited from IFA's resources and community, please consider joining us as a monthly support partner. As a 501(c)3 organization, it's through your support that all this possible.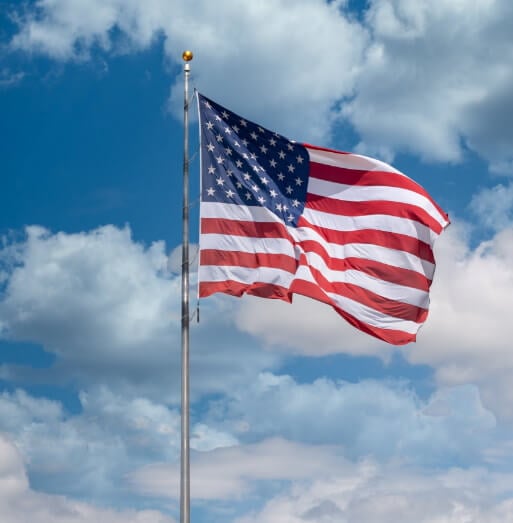 Become a Monthly Partner