SOMETHING BIGGER IS GOING ON–ARE YOU MISSING IT?
Luis Cataldo
|
December 19, 2020
SOMETHING BIGGER IS GOING ON–ARE YOU MISSING IT?
Luis Cataldo
|
December 19, 2020
I Prayed
have prayed
Father, we pray that You would put Your pick in the White House. We ask that our nation would be ruled by righteousness, truth, and justice.
The Church in America is not handling the election process very well. Accusations are dividing the body of Christ and the demarcation lines are hardening. We assess a fellow believer's allegiance to God based on this political cycle then demonize those who differ from us. We then summarize their perceived moral depravity in 280 characters and dig our trenches deeper waiting for the next round of social media salvos. And as we engage in cyber skirmishes with our brothers and sisters in Christ, we are almost completely unaware that there is something bigger going on.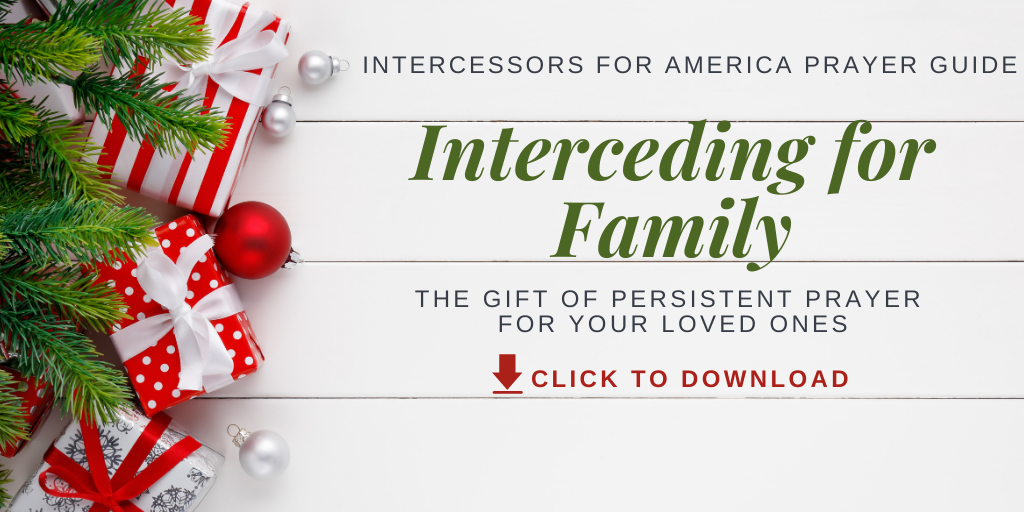 View Comments (277)
I long for the Kingdom of God to be on earth as it is in heaven. I believe Jesus wants to return to earth and begin the restoration of all things. And I believe he will do it in partnership with a pure and spotless bride. I also believe Satan will do anything and everything to prevent the bride from uniting in this identity and to prevent Jesus from sitting on the throne of David in Jerusalem. That's why I spend long hours in prayer and Bible study. That's why I tell people about Jesus. That's why I give time and money to ministries that bring relief to the poor and open doors for the Gospel. And that's why I actively engage in political activities like mobilizing like-minded voters, praying for candidates, and voting along a biblical worldview. There are lots and lots of people like me who know they belong to another kingdom and fight to bring that kingdom to earth. And, like me, many immigrated to America for the opportunities uniquely available here. Therefore, we fight for America and we fight for an honest election result and we fight for President Trump to be reelected.
Those of us who stand at the intersection of faith and politics get labeled with divisive terms that are not clearly defined but scathing in their implications. A quick judgment from those in one camp assumes we are not spiritual enough because we contend for conservative political causes. A condescending nod from another camp assumes we merely want access to the perks of political power and never intend to speak prophetically to that power. Certainly, there are some with confused loyalties. But there are many more who only serve one King and that King placed us in this nation during this period in time. It is a shallow caricature of those who are sincere lovers of Jesus and actively supporting President Trump to cast them as conflating the kingdom of God with the American dream. Just as it is brazenly divisive to assume that those who are pointing out biblical idolatry in the Church's political activities are unpatriotic globalists. We must acknowledge sin where we see it and repent of sin where we need to. We compromise truth by blind allegiance. We sacrifice being salt and light by self-righteous disengagement.
I fight for a strong America because a weakened America emboldens our enemies to pursue great injustice. I believe President Trump's domestic policies are good for America. Restricting government funding for abortions is good for America. Ensuring religious liberties is good for America. Tax cuts and deregulation create a stronger economy and provide advancement opportunities to more people. Appointing conservative judges balances governmental power by interpreting laws rather than mandating policies. And I believe President Trump's foreign policies are good for America. Pursuing favorable trade deals is good for America. A strong military dissuades foreign powers from threatening our interests and that's good for America. Withdrawing from the Paris climate accords prevented massive increases to energy costs while not submitting to international controls for questionable benefits. President Trump kept a campaign promise and actually moved the American embassy to Jerusalem, demonstrating a strong stand with Israel. A strong America is a better ally for Israel.
Many of President Trump's policies are flawed by the reality of political compromise. And as a man Donald Trump is deeply flawed. As Dr. Michael Brown says, "We have to call balls and strikes with President Trump. The Lord gave us a bulldozer as President. But I'll defend his policies when they align with scripture."
I also believe we must pray for a third great awakening because Jesus Christ is the only hope for America. I believe the Church must pursue wholehearted devotion to Jesus and live lives of radical obedience to His word. And I believe that the Kingdom of God is not bound to a political ideology, dependent on any man, or subject to any human agenda.
But here's the big battle that we can miss as we lob verbal grenades from our trenches. Because of my biblical worldview, I know there will be a rise in the glory of the Lord along with a rise in wickedness. There will be a great harvest along with a great falling away. There will be justice brought about by the shakings of God and there will be a false peace brought about by the treachery of a one-world ruler. America is the only current world power which governs according to rights originating from God, not those granted by government. It may not always be a world power and I may not always be a citizen of this country. But it is and I am. Followers of Jesus all over the world are praying for our election because a weakened America threatens global peace. The climate of chaos fostered by unrighteous legislation, corrupt leaders, and dependence on governmental permission and provision makes us vulnerable to the biblically foretold control of the Man of Lawlessness. A spiritually vibrant and politically engaged Church can strengthen America to slow the advancement of this global agenda which opposes the plans of God. He can use anyone and anything but here we are in this blessed country with this unlikeliest of Presidents.
We want to fight for everything the Lord will give us now even if it is just pockets of mercy. We don't discourage people from preaching the Gospel because God is sovereign. We don't stop praying for healing because some people continue in their brokenness. We can't stop engaging in the political arena because there are leaders we don't like.
(Author Luis Cataldo served on the Young Life staff, a Christian outreach to High school students for 20 years. He was Lead Pastor of a church plant before joining the senior leadership of the International House of Prayer in Kansas City in contending in prayer for righteousness and justice primarily the Church, Government and Israel. Luis was the Director of The Response in 2011, a national Joel 2 Solemn Assembly called by Governor Perry of Texas. Luis is currently serving at the International House of Prayer Atlanta focusing on special projects. Photo Credit: The White House Flickr.)
Did the words of  this article, exclusive to IFA, explain what is stirring in your heart? If it resonated with you, would you share it with your friends?