PRESIDENT BIDEN ON INTERNET CENSORSHIP
From Comparitech
|
March 26, 2021
I Prayed
have prayed
Father, continue to expose the evil in our nation and guide our leaders in Your truth and wisdom.
Will President Biden try to censor the web?
President Biden took office at a critical junction for the future of the internet. His administration must decide on issues that will have long-lasting impacts on free speech and the free flow of information online. In this article, we'll discuss the major censorship issues that Biden will have to contend with in the next four years. . . .
View Comments (0)
If, how, and by whom online speech should be policed is an ongoing debate. In an age of misinformation, disinformation, scams, abuse, hate speech, harassment, and incitement, many people want tighter controls on online speech. But who creates and enforces those rules, and the government's role in this, is controversial. . . .
One popular idea is that the government should hold tech companies responsible for speech posted by their users. This is the basic argument behind the repeal of Section 230 of the Communications Decency Act. Section 230 states, "No provider or user of an interactive computer service shall be treated as the publisher or speaker of any information provided by another content provider."
Section 230 became a pillar of what the internet is today. If it were removed, tech companies would have to be much more careful about what they allow to be posted, likely requiring them to pre-screen all content. This might reduce misinformation and abuse, but it would be extremely burdensome for content moderation teams and likely result in a lot of censorship.
During the run up to the 2020 election, President Trump lashed out against Twitter and other social media companies because they labeled or censored his posts. . . .
But even though Trump was vehemently opposed to Section 230, Biden didn't take the opposite side. Democrats have their own concerns about Section 230, and Biden publicly stated it should be revoked in January 2021 in order to stem misinformation online.
As of the time of writing, Democrats and the Biden administration are considering amending the law, rather than repealing it entirely. They want to hold tech companies more responsible for moderating content on their services, but it's not clear how such an amendment will take shape. . . .
Government-funded research and reports
Most academic research in the United States is federally funded and thus paid for by taxpayers, but much of it is not public. Academic publishers act as gatekeepers, charging libraries and individuals exorbitant fees to access research that was publicly funded. Often the authors submit their research for free, so the profits are solely harvested by publishers.
Open access initiatives seek to allow public access to publicly funded academic research at no cost and with no penalty for sharing.
Biden has openly supported removing barriers to fast, public access to research papers and data. . . .
The Biden administration has signaled it has no interest in limiting the ability of federal agencies to use the "best available science." Climate change is now a front-and-center subject on environmental agencies' websites again.
Censorship in other countries
Censorship of the internet is common in autocratic countries. Content blocks are usually carried out by internet service providers at the behest of the government. Those in power use censorship to silence dissent, prevent opponents from communicating and organizing, and keep out external influence.
In 2011, Biden gave a speech in which he warned countries that engaging in censorship wouldn't reap the internet's economic benefits. He hasn't explicitly said much more on other countries' web censorship since then.
As vice president in 2013, Biden weighed into Chinese authorities for withholding visas from Western reporters working in the country.
End-to-end encryption
Although end-to-end encryption (E2EE) is more of a privacy issue than a censorship one, it's still worth mentioning here. End-to-end encryption ensures that only the recipient of a message or file can decrypt it. Even the developer of the app that facilitates the communication cannot decrypt the message.
E2EE allows two or more parties to privately communicate without worrying about snooping by any third parties. Advocates say it's good for privacy, but opponents say it protects criminals, which is why some people want it banned. It's used in many file transfer and communication apps, including WhatsApp and Telegram.
Banning E2EE, or requiring backdoor access for law enforcement, would give governments unrestricted access to private communications, which in turn would have a chilling effect on free speech.  . . .
The Obama administration engaged in no small amount of cyberspying and bulk data collection while Biden was VP, as revealed by Edward Snowden in 2013. Those policies don't look good in the eyes of privacy advocates, but it's not entirely clear where Biden stands on E2EE at the time of writing. . . .
What do you think about where Biden stands on internet censorship? Share in the comments below!
(Excerpt from Comparitech. Article by PAUL BISCHOFF. Photo Credit: Getty Images.)
Partner with Us
Intercessors for America is the trusted resource for millions of people across the United States committed to praying for our nation. If you have benefited from IFA's resources and community, please consider joining us as a monthly support partner. As a 501(c)3 organization, it's through your support that all this possible.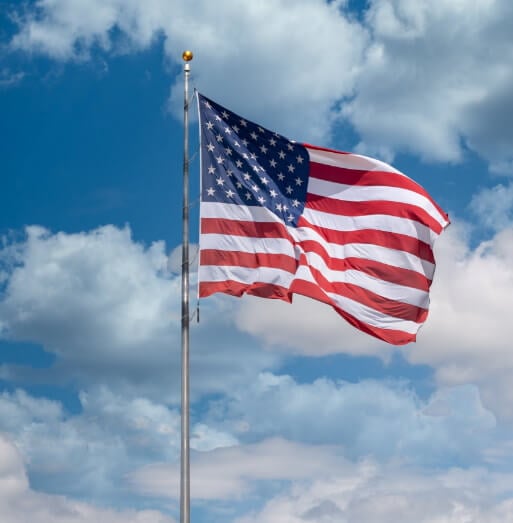 Become a Monthly Partner