PRES. TRUMP, ELIJAH, AND THE SHOWDOWN WITH BAAL
Gloria Robles, IFA Contributing Writer
|
November 5, 2020
PRES. TRUMP, ELIJAH, AND THE SHOWDOWN WITH BAAL
Gloria Robles, IFA Contributing Writer
|
November 5, 2020
I Prayed
have prayed
Father God, enable us to fight well in Your battle (1 Tm 1:18). Defeat the powers of darkness!
November 4, 2020 I awoke differently than I had four years ago. I felt a looming sense of fear trying to overtake me. I went for a walk to clear my mind and worship and pray and commanded that lying spirit to go.
I went back to my old journal from 2016  after President Trump's election and was inspired to share what I recorded four years ago on 11/7/2016.
View Comments (111)
"The battle for this nation is bigger than Republicans or Democrats. The battle for America is about LIFE, pray and decree hope over America."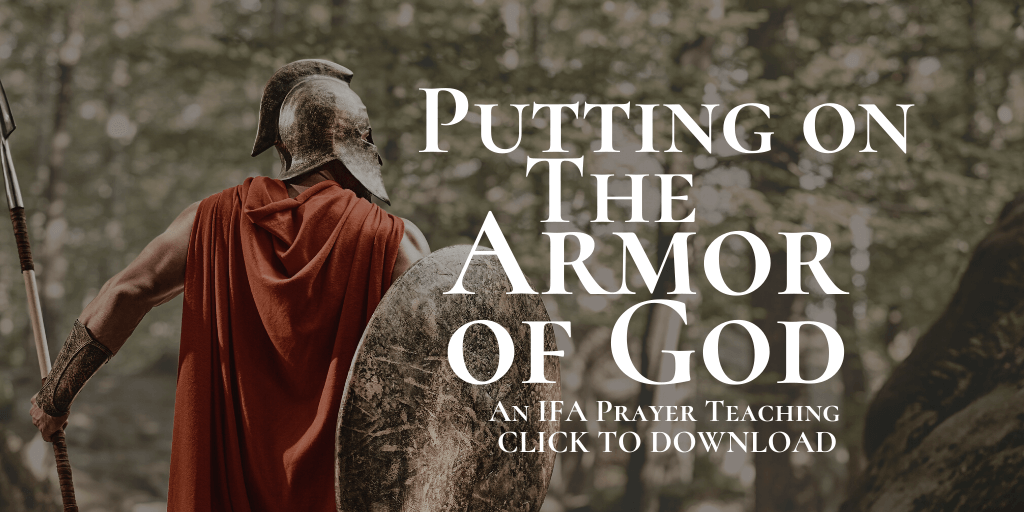 This is about justice and seeing Roe v. Wade overturned. In that time (2016) the Lord mentioned Elijah, so I spent much time studying 1 Kings 18 with Elijah's showdown with the prophets of Baal. We are probably all familiar with the story. The Lord answers by fire, however the Lord said something that I considered odd. He said, "I will answer with rain." That night on 11/7/2016 I prayed the whole night not watching the news but completely trusting God. I fell asleep that morning and I awoke about 4:00 a.m to the sound of rain. I checked my phone and President Trump was projected as winner. God answered by rain. If you think that's strange, consider that in biblical times rain was often a sign of God's blessing and drought was often a sign of judgment. ( see Deut. 11:10-17)
On January 20, 2017, President Trump was inaugurated and it rained again as some of you may remember.
Four years later and here we are again, yet there is so much more at stake now. I believe we are seeing a modern day showdown on Mount Carmel with the prophets of Baal.
On November 3, 2020 i had been in prayer all day, I went outside on my porch. As I was looking at the sky which was perfectly blue there was not a single cloud in sight but this verse came to my mind from 1 Kings 18:41-45 when Elijah tells his servant "Go look again." Elijah is postured facedown head between his knees (a birthing posture) in intercession waiting for the rain because God promised him. Six times his servant reported, nothing until the seventh time he finally sees a little cloud the size of a man's hand arising from the sea.
Intercessors, we are in the midst of a showdown. 
Many prophetic voices such as Jeremiah Johnson, Mario Murillo have likened the media to false prophets and I have to agree with them. We have never seen such false, biased, malicious attacks, and censorship from the media as we have seen the past four years. I liken the media to Jezebel's false prophets of Baal. They are prophesying lies to the people. The good news is God honored Elijah's prayer and it seems closely related to what we have been praying over America for years. 1 Kings 18:37 "Answer me, LORD, answer me, so these people will know that you, LORD, are God, and that you are turning their hearts back again."
God has a plan to redeem this nation, or He wouldn't have awakened the intercessors, He wouldn't have had the prophets prophesy, He wouldn't have given dreams and visions. If God had no plans to redeem America the 2016 election outcome would have been completely different.
Intercessors don't lose heart now, we are in the final push! 
Keep praying for our nation. Keep praying for the president! Keep praying for injustice and corruption to be exposed! Keep praying for the false prophets to be silenced and that when they see God's display of power they would even declare, The Lord is God! We must keep on in prayer until we see what God has promised us.
[H]ere are my instructions for you, based on the prophetic words spoken about you earlier. May they help you fight well in the Lord's battles. (1 Tm 1:18)
Wage war with the prophetic words God has given you for America. Speak them, decree them, pray them.
Praise & Worship! Despite what the news says, let praise and worship be your weapons. God is enthroned upon the praises of his people. Let's build him a throne over America.
Fasting & Prayer. Many of you have been doing this. Let's keep on doing this together.
Fast and pray for battleground states. Pray for all the corruption to be exposed. Pray for the President and his family, VP and his family too. Pray for the Supreme Court and Amy Coney Barrett. She was placed there for such a time as this.
On Sept.26,2020 (I believe it was the last day of Rosh Hashanah), as I was in prayer the Lord said a sign would appear in Washington D.C. That sign would be a rainbow. That very same day President Trump named Amy Coney Barrett as his choice for the Supreme Court. Whatever this could mean, I know that the rainbow is a sign of God's promise and God is always faithful to keep his promises.
Author Gloria Robles is a passionate intercessor with a prophetic voice for today. For more from Gloria, go to Spotify or Anchor to listen to her podcast Something To Share.
The Bible describes a word that sustains the weary. (Is 50:4) This is that kind of word. Do you have a word to share? Leave a comment . . .
Partner with Us
Intercessors for America is the trusted resource for millions of people across the United States committed to praying for our nation. If you have benefited from IFA's resources and community, please consider joining us as a monthly support partner. As a 501(c)3 organization, it's through your support that all this possible.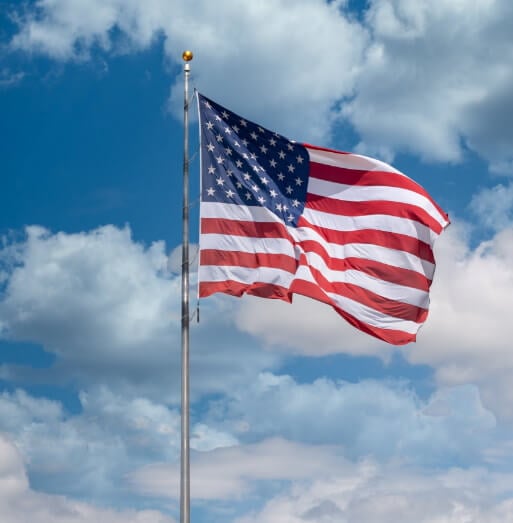 Become a Monthly Partner