URGENT ELECTION RESULT UPDATE
Karen Hardin, IFA Contributing Writer
|
November 5, 2020
I Prayed
have prayed
Father, we ask that You help us to walk in Your ways by acting justly, loving mercy, and walking humbly with You. Micah 6:8
Here are updates of what is happening in some of the states. We all know that we cannot come off the wall, but must continue to fast and pray regarding the election results.
View Comments (36)
There are numerous areas of concern over what has transpired. Below are some reports I've received from both boots on the ground individuals and conservative news in the last few hours:
1.The ballot count in Arizona will resume today at noon EST. As you know, the count was suddenly halted in Arizona on election night. As it resumes, there are now lawyers for President Trump present. Why was the counting halted in the first place? We've NEVER seen that type of action happen. Consider who calls a halt in the middle of a game? The team that is losing. This should concern us all. It happened in Pennsylvania as well.
Here are areas of concern in which to pray over the Arizona count. In Phoenix area they have absolutely confirmed some people were given sharpies instead of pens to vote. It was conservatives who raised a flag regarding this to complain that the voting machines were not counting their votes. Pray that these votes are counted.
In Maricopa county and other counties outside Phoenix, areas which are more conservative, their votes came in AFTER the state was given to Biden. Those are the votes being counted today with cameras in those rooms and overseers to ensure the integrity of the process. Pray as these votes are finally counted.
Pray that there will be no more delays and for integrity as the counting of the votes continues and is concluded.
2.In Wisconsin there have been 7-8 counties which have had more votes submitted than there are registered voters, which indicates certain fraud. On top of that, the entire state recorded an 88%-90% voter turn-out. which is also another high indication of fraud. Not to mention the 4:00 a.m. drop of over 100,000 ballots which were 100% for Biden and 0 for Trump. Logistically that is not even possible except for fraud. Pray for an investigation and for truth to come out regarding what has happened in that state.
3.In some locations, President Trump's oversight team has been refused admittance into the room. This is not only illegal, but goes against the agreed upon process. Also, some of the rooms where votes are counted have boarded up the windows so what they are doing inside is completely hidden from those who are instructed to be overseers. We need to pray for transparency in the count along with honesty and integrity. And that every fraudulent ballot will be exposed and discarded. That only legal ballots will be allowed to be counted.
4.Riots have already been unleashed in Chicago, New York City, and Portland. There are reports of over 500 activist groups on call to release chaos the minute the election results are in. This is starting and will continue as it was all a part of the plan. Do not let it shake you. This is not a time for fear, but faith.
One of my friends, Pat Highland, shared a prophetic word she received this morning, "This election is like the birthing process. The "baby" has been in the wrong position, but is turning shifting today and will be birthed. We are seeing that shift take place. This is a birthing of truth.
Do not be discouraged intercessors as nothing has changed from what the Lord has spoken regarding this election and His deliverance of our nation.
The Holy Spirit reminded me yesterday of the story of Honi, a fierce intercessor in the days of the first century church.
At that time there was severe drought in the land and people were dying. The situation was desperate. Honi walked outside with a six-foot staff in his hand. With the staff he drew a circle in the sand and stepped into it. As the onlookers watched he dropped to his knees, raised his hands to heaven and prayed,
"Lord of the universe, I swear before Your great name that I will not move from this circle until You have shown mercy upon Your children."
As his prayer ascended to heaven, raindrops began to descend to earth…but it was only a sprinkle. Honi stayed in the circle and refused to stop praying.
"Not for such rain have I prayed, but for rain that will fill cisterns, pits and caverns."
The sprinkle then turned to a torrential downpour. Again Honi stayed in the circle and continued to pray,
"Not for such rain have I prayed, but for rain of Your favor, blessing and graciousness."
The rain then changed at that prayer and became a calm, peaceful soaking much-needed rain. (To read the account go to: "The Circle-Maker" by Mark Batterson p. 11-13.)
Intercessors, that is where we stand…in the circle…unwilling to move as we declare, "Lord it is not for this for which we have prayed, but for an election that will reveal Your glory, that will remove unrighteousness from our land and restore justice. Lord, we declare a clean sweep for righteousness!"
Karen Hardin is a literary agent, author, and intercessor. Her work has appeared in USA Today, World Net Daily, Intercessors For America, Charisma, CBN.com, The Elijah List, etc. To order her new book: "INFECTED: How to Stop the Global Spread of Rage, Deception and Insanity" click here. To join the city-by-city prayer movement to save our nation go to: www.city-by-city.org. For additional information on her ministry, business or to sign up for her prophetic blog go to: www.karenhardin.com or you can contact her at www.prioritypr.org. (Photo Credit: White House Flickr.)
Share your comments on this update below!
Partner with Us
Intercessors for America is the trusted resource for millions of people across the United States committed to praying for our nation. If you have benefited from IFA's resources and community, please consider joining us as a monthly support partner. As a 501(c)3 organization, it's through your support that all this possible.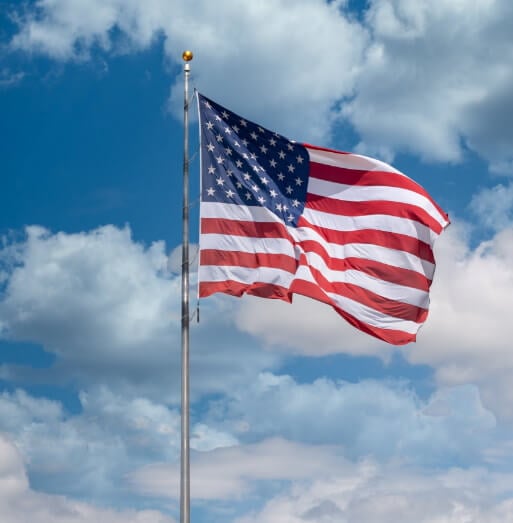 Become a Monthly Partner