On-Site at WHO: Blatant Demonic Globalist Plans
Kris Kubal, IFA Chief Program Officer
|
May 25, 2023
On-Site at WHO: Blatant Demonic Globalist Plans
Kris Kubal, IFA Chief Program Officer
|
May 25, 2023
I Prayed
have prayed
We would be overwhelmed about the WHO, Lord, if it were not for Your power, protection, and promise. May the evil plans of men be frustrated and fruitless.
As you read this the World Health Organization (WHO) is meeting in Geneva–and without even a U.S. official present, they are taking steps to usurp America's sovereignty through the guise of managing world health emergencies. Former congresswoman Michele Bachmann is on site at the meeting of the WHO in Switzerland, and is providing eyewitness accounts. No U.S. media is in sight. No Congressional members are there. As Bachmann reports, the WHO is preparing a package of 300 amendments to global health rules and a global treaty and not a single US representative is there to monitor or interject.
The World Health Assembly is the decision-making body of the WHO and has been working to "centralize authority, not just for pandemics, but for any health emergency, in the hands of the Director-General" of the WHO, Bachmann shares. This move has been laid out and positioned as a global health crisis management program. It. is. so. much. more.
View Comments (122)
It all goes well beyond global human health management. Bachmann shares what nobody seems to be talking about. "They've got this concept they talked about today called 'One Health' — they've got graphics on it [that] show humans, animals, the earth — 'One Health.' So, when decisions are made about health care, they have to take into account the earth and what the impact would be on climate change. … So what it boils down to is, 'Humans = cockroaches = a clump of dirt.' … That's why you don't want to give up decision-making authority to someone like the director general of the WHO. They have a very different agenda at hand."
Woke buzzwords are being woven throughout these new rules–rules that are focused more on terms like "equity" and "one health" instead of cures, research, or medicine. "Everything was about giving themselves more power and more authority control."
How will all this happen? Bachmann described the process moving forward. "They're planning to meet in New York City in September. They'll go over the progress that they're going to make in January. They'll give a final completed package of the 300 amendments, together with a global pandemic treaty, to the World Health Organization and the U.N. And then they'll meet again in Geneva next February. But one year from this week, they will take the vote. And so they intend to vote for a platform for global government and to give themselves the power that no one has ever seen before."  The plan is to vote to change the WHO from an advisory body to a global body with legal authority.
"They intend to have surveillance over every citizen on earth, and they intend to … control us through health care." HHS Secretary Xavier Becerra appears to be heading down the same path, calling for more "bio surveillance." That is, surveillance of our bodies, our health records, and our choices–to "control us through health care," Bachmann warns.
It was clear that this plan by the global bodies in Geneva is on the fast track. The UN, the World Health Organization, the World Economic Forum, and the World Health Assembly are all headquartered in Geneva. It's as though they have been creating a new global capital. They have made their move and intend to keep centralizing authority.
Who stands to benefit when this concentrated power is realized? Besides the globalist leaders orchestrating these governing bodies, the communist Chinese are positioned to pull many of the strings.  Tedros Adhanom, Director General of the World Health Organization is cozy with the Chinese. Just look at the non-factual narrative of the COVID origination or transmission as spewed by the WHO.
It's not just the UN or the WHO. There are other globalist groups that are dedicated to carrying water for the Chinese and globalists as well. The International Civil Aviation Organization has worked to conceal Chinese espionage via cyber warfare. The International Telecommunication Union is a body that has allowed China to push for harmful internet governance policies. The UN Industrial Development Organization is championing China's massive Belt & Road Initiative – which is positioning China for global presence and dominance through the building of worldwide infrastructure.
There is no shortage of bad guys. Unfortunately, there appears to be a shortage of the good guys– brave leaders and lawmakers who will take action to stand up for our sovereignty. As some say, this issue is a game-changer. The situation is dire. But God.
We have the ability to enter into the deep dark bowels of global power through our pervasive and powerful intercessory prayer! Pray for confusion among those in these organizations. Pray for miscommunication, disunity, and failed plans for all those who are pushing this globalist power grab.
And take action. I urge you to call the offices of your congressmen and women as well as the office of the Speaker of the House. Let them know that you want them to defund and withdraw from the WHO and neuter the burgeoning power they have over our nation. You can call any congressional office through this main switchboard number: (202) 224-3121.
You can also send a message via email. Click here to send TODAY.
As Derek Prince writes in Shaping History through Prayer and Fasting, history belongs to the intercessor. Let's take our place as history-makers–join us in prayer and action on this issue–the world needs us!
Watch more from Bachmann's inside reporting on-site at the WHO here  and here. Bachmann is the Dean of the School of Government at Regent University.
Will you commit to share this issue with ten praying friends? Ask them to take action as well.
(Photo Credit: I, Yann, CC BY-SA 3.0, https://commons.wikimedia.org/w/index.php?curid=2367501
Partner with Us
Intercessors for America is the trusted resource for millions of people across the United States committed to praying for our nation. If you have benefited from IFA's resources and community, please consider joining us as a monthly support partner. As a 501(c)3 organization, it's through your support that all this possible.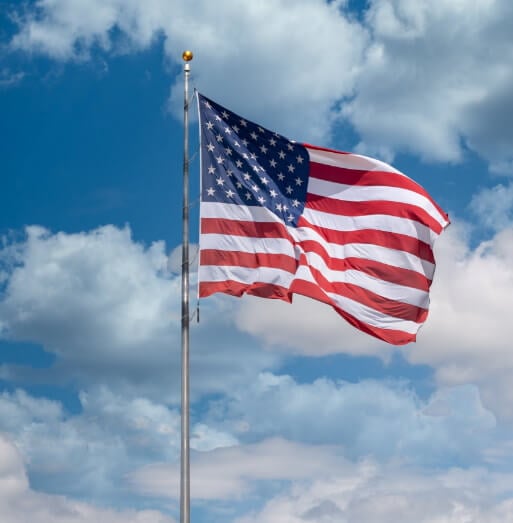 Become a Monthly Partner
You can post a prayer to share with others.
Christine S
May 26, 2023, 9:04 am
We would be overwhelmed about the WHO, Lord, if it were not for Your power, protection, and promise. May the evil plans of men be frustrated and fruitless.
Zoe E
May 25, 2023, 12:59 pm
We would be overwhelmed about the WHO, Lord, if it were not for Your power, protection, and promise. May the evil plans of men be frustrated and fruitless.
Lorraine T
May 25, 2023, 8:48 am
We would be overwhelmed about the WHO, Lord, if it were not for Your power, protection, and promise. May the evil plans of men be frustrated and fruitless. Lord we stand on the Word and believe that You Lord will in some way intervene and protect your people. We bind the spirit of evil in this move and ask that this move be scrambled and confuse the people and no consequence come to us. I pray that we withdraw from the WHO as they do not have an interest in the people. We are Your people, Your children. I pray a hedge of protection around us and this meeting that it does not prevail but that Your agenda prevails.