The Story of Harold Jonker and the Freedom Convoy
Angela Rodriguez, IFA Contributing Writer
|
March 19, 2022
The Story of Harold Jonker and the Freedom Convoy
Angela Rodriguez, IFA Contributing Writer
|
March 19, 2022
I Prayed
have prayed
Lord Jesus, we thank you for your provision and protection over the Canadian and American truckers and their families. We continue to lift them up in prayer and ask for courage as they continue to fight the good fight.
It's been said that individually we are one drop, but together we are an ocean. The Canadian trucker protests in Ottawa have proven this to be true. Even though they've ended, their influence still lingers. The movement sparked a fire within the hearts of people around the world as they watched thousands of Canadians and Americans standing together for a common goal–freedom. A January 15th federal mandate requiring truck drivers crossing into the Canadian border to be fully vaccinated against Covid-19 is just one of the reasons these truckers took their battle all the way to their capital.
Harold Jonker, owner of Jonker Trucking Inc. in Caistor Centre, Ontario, can testify to the solidarity and joy of the participants who took part in this once in a lifetime event. As a route commander, his truck was the first to officially arrive in Ottawa on January 28, 2022. As he and his wife rolled into the capital city, they felt like history was being made. The path was paved with thousands of enthusiastic supporters who filled bridges and overpasses along the way.
View Comments (34)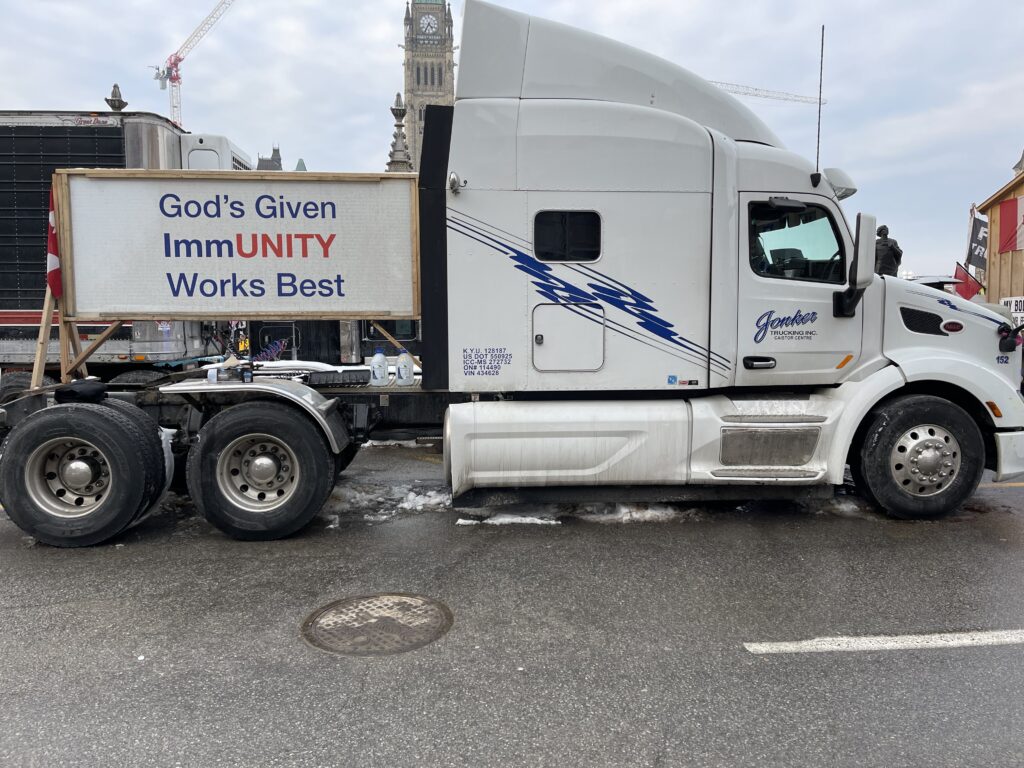 Though the media and Justin Trudeau have painted the event as fringe and dangerous, Jonker described it as "a beautiful celebration of freedom." Truckers, families and citizens from Canada and the U.S. were peacefully united in their stance against mandates and restrictions. It was obvious there was something going on that was much bigger than Covid.
Jonker's journey to this point didn't happen overnight. In the beginning, like most citizens in Canada, he did his best to be cautious and follow the rules set in place. But in his gut, he felt like something wasn't right. For instance, social distancing rules prevented Jonker's father from seeing his grandkids. This set off an alarm bell in his heart because he believes we are never called to cut off our family, and we are certainly not called to live in fear. In the midst of all this, Jonker and his wife started doing their own research and they soon discovered that the news was presenting a one-sided view. It was time to move past the lies of the mainstream media and be awakened to truth.
When vaccine mandates began, Jonker's business was directly affected because 8 of his 22 drivers could no longer cross the border. If that wasn't enough, the government of Canada put sanctions on his company's CVOR (Commercial Vehicle Operators Registration) for a week. This meant drivers could not work, even though some of them didn't participate in the protest. At one point, Jonker's bank was told to freeze his accounts, but thankfully, they did not.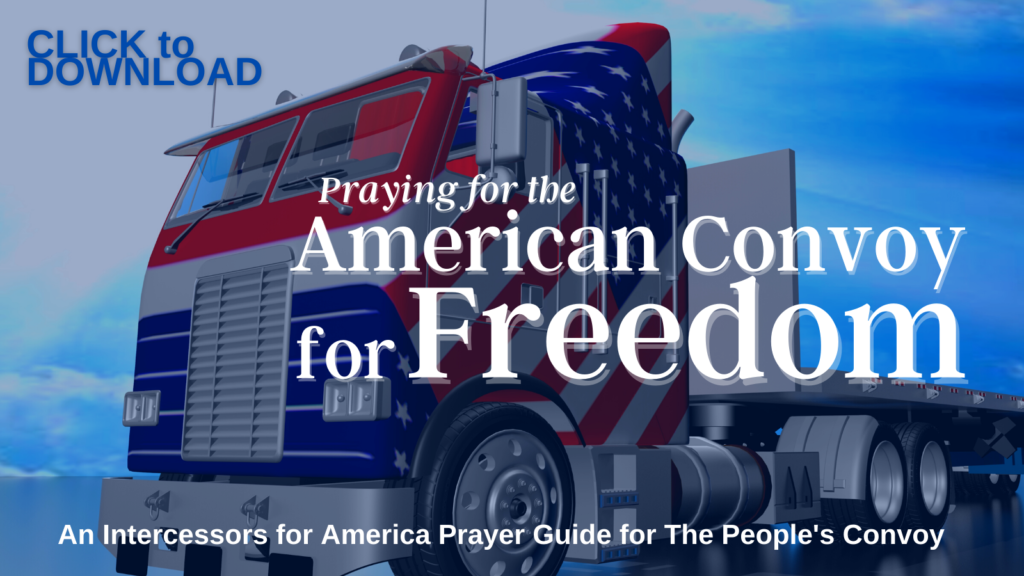 Jonker's leadership in the Freedom Convoy was an inspiration for many because he's not only a trucker, but also a councillor for his local government based in the West Lincoln township of Ontario. His role in politics, however, did not hinder his beliefs or participation in the event. In fact, as a leader of the community he feels that politicians must stand up for what they believe in, and then take action based on those beliefs.  He said, "When we compromise, we lose our influence." As a member of the Christian Heritage Party, Jonker emphasizes that it's important to be a witness for Jesus and rely on Him to make the difference. He adds, "Society has become result driven, but if the result isn't what we like, we still have to learn to accept that from God."
The Lord's hand seemed to guide the event because even though it came together haphazardly, the end result was beautiful and organized. Amazingly, no matter what need arose, whether it was a tent, fuel, or a kitchen sink, the Lord would provide. People would just show up with whatever was needed.
Even the reactions of the crowd were a testament to God's presence because protesters reacted with resolve, not violence. Contrary to what the liberal media reported, Jonker says there were no incidents of rage or hate. Instead, police officers witnessed Christians singing the national anthem.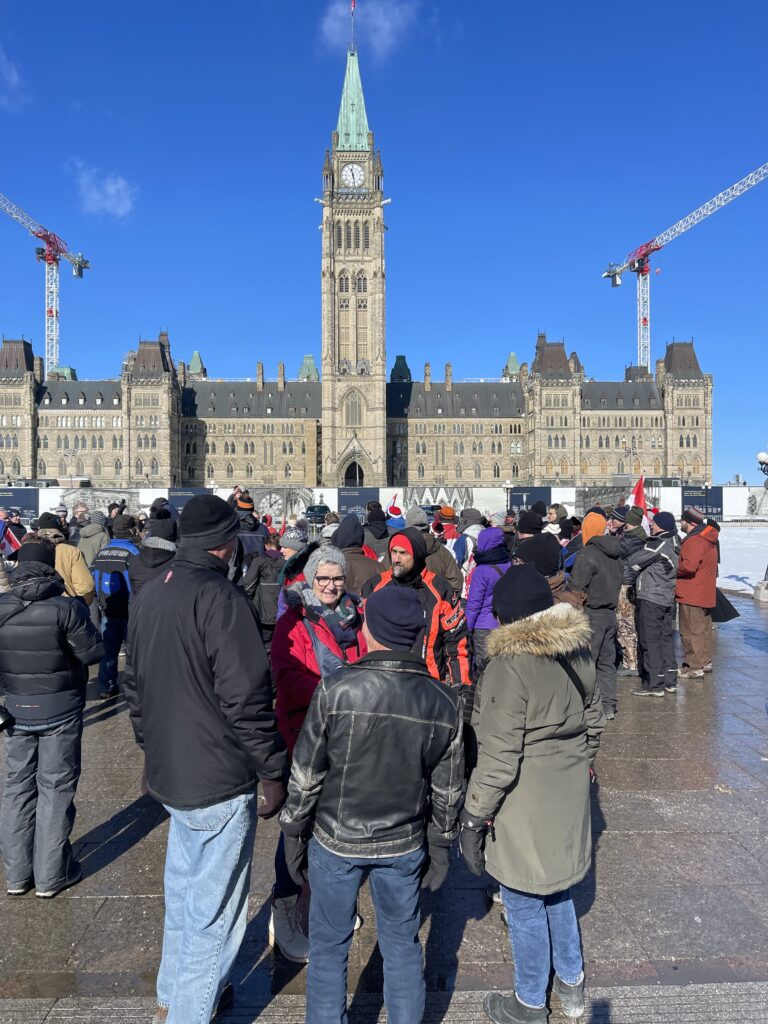 Keeping God at the center of the movement was crucial. This is why command center meetings would begin and end with prayer. Additionally, sharing the gospel and God's love was a daily priority. A Jericho walk with horns honking and shofars blasting ended with a visible fog coming down over the Parliament building. A reminder of God's presence was in that fog, and it built the faith of those who witnessed it.
After several weeks of protesting, the Freedom Convoy came to an end, but many things were accomplished during that time. Jonker believes the event showed the true colors of Canadian Prime Minister Justin Trudeau and has awakened people to what's really been going on throughout the Covid pandemic. The event itself has connected thousands of people who now realize they are not alone in their beliefs, and that their liberties are absolutely worth fighting for. Jonker insists, "We have to do things for the Lord and for our children and grandchildren. If we lose our freedom, what good are our businesses and luxuries?"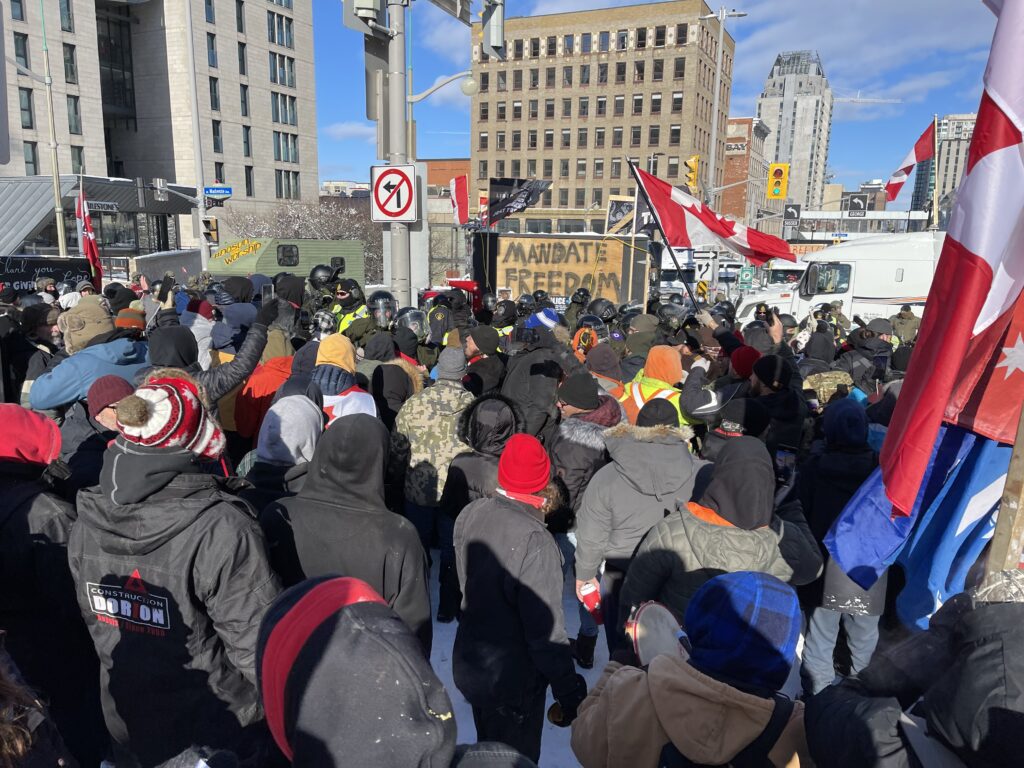 So where does it all go from here? Jonker believes the next step will be in the courts. Cases will be brought before judges and they will have to listen. Grass roots organizations will continue informing the public and fighting the injustices. The real challenge, however, will be doing all this without getting shut down.
No matter what happens, Jonker declares a message that's abundantly clear. "Our biggest weapon is prayer! People often forget this. Yes, we have to be a witness, but if he hears our prayers that's what will change it."
As Canadians and Americans, we have more than a border in common. We are two nations who believe in the power of change that can only come from the WAYMAKER, Jesus Christ. We are the hands and feet that can make things happen when God is behind our actions. As Jonker reminds us, "This is not the time to go into your shell."
We cannot let our guard down, even as these convoys of freedom wind down. The truckers have reminded us that prayer and action go hand in hand.
Lord Jesus, thank you for everyone who has participated in the Canadian and American trucker convoy events of 2022. We ask you to provide clear direction for the path forward. Let Joshua 1:9 be a rallying call: "Have I not commanded you? Be strong and courageous. Do not be afraid; do not be discouraged, for the Lord your God will be with you wherever you go." Whether that's in an 18-wheeler, or at the city's next council meeting, we can be sure Jesus will be with us, if we prayerfully seek his will.
Do you have a message for the Canadian and American truckers who have faithfully taken a stand for freedom? What is your prayer for the path going forward?
Angela Rodriguez is an author, blogger and homeschooling Mom who studies the historical and biblical connections between Israel and the United States. You can visit her blogs at 67owls.com and 100trumpets.com. Her latest book, Psalm 91: Under the Wings of Jesus, was released in June 2021. Photo Credit: Harold Jonker.
For more information about the People's Convoy in America, this is a helpful blog shared with IFA by an intercessor. We also received an urgent prayer request for the People's Convoy:
Pray for spirit of unity and harmony to be in place! There are reports Antifa showed up to harass the people. Also, looking for a place to move as the Speedway owners want to open for the season. God is moving mountains! It's so important to declare His word and praise Him in the season. 
Partner with Us
Intercessors for America is the trusted resource for millions of people across the United States committed to praying for our nation. If you have benefited from IFA's resources and community, please consider joining us as a monthly support partner. As a 501(c)3 organization, it's through your support that all this possible.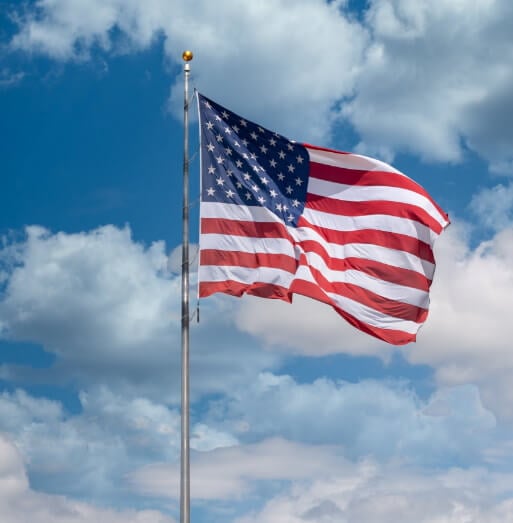 Become a Monthly Partner
You can post a prayer to share with others.
Sue T
March 19, 2022, 12:08 pm
Lord Jesus, we thank you for your provision and protection over the Canadian and American truckers and their families. We continue to lift them up in prayer and ask for courage as they continue to fight the good fight.
Kit H
March 19, 2022, 12:07 pm
Thank you for the incredible testimonies I have heard. I have a 43 year friend from Medicine Hat. She and I Facetime sometimes twice a week to pray. One of her friends a Trucker, gave out 500 Bibles to the truckers in Ottawa, he prayed with and an amazing number of them gave their life to the Lord. Another friend, a teacher was threatened to have her funds shut down because they donated to the truckers fund in Vancouver. But it didn't happen there either. Lord You are the Author of detail. Your Spirit is working in Canada as well as the USA. We are so grateful for the truckers and their willingness to come together. Thank you for the brave men and women that risked it all to take a stand for Righteousness. May Prime Minister Trudeau bow his knee to you willingly. In Jesus Name
Alan V
March 19, 2022, 9:35 am
Lord Jesus, we thank you for your provision and protection over the Canadian and American truckers and their families. We continue to lift them up in prayer and ask for courage as they continue to fight the good fight. May they glorify Your holy name and do Your will, O Lord.
Theresa B
March 19, 2022, 6:44 am
Lord Jesus, we thank you for your provision and protection over the Canadian and American truckers and their families. We continue to lift them up in prayer and ask for courage as they continue to fight the good fight.