Latest Update from Intercessors for Ukraine
From Intercessors for Ukraine
|
March 3, 2022
Latest Update from Intercessors for Ukraine
From Intercessors for Ukraine
|
March 3, 2022
I Prayed
have prayed
Father God, thank You for what You are doing and have done and what You will do in Ukraine.
Here is the latest update from Intercessors for Ukraine:
PRAISE THE LORD! UKRAINE IS STANDING STRONG!
View Comments (13)
We thank God:
– for a comparatively quiet night in most of the cities of Ukraine;
– for the perseverance of Ukrainian army and warriors of the territorial defense crews;
– the schemes of Putin to speedily conquer Ukraine are falling apart;
– for the extremely high patriotic spirit of Ukrainian people and unity of all to defend our land from the Russian occupants;
– for higher authorities of our country and the President of Ukraine turning their hearts to God and praying for God's protection of our people and land;
-for the unified prayer of representatives of all confessions that took place in St. Sophia's Cathedral, where they pleaded for and proclaimed peace in Ukraine.
Yet there are threats to battle, such as:
– genocide of Ukrainians taking place in Kharkiv through air bombardment and heavy shelling over residential areas of the first capital of Ukraine;
– missile strikes constantly over Kyiv, Sumy, Chernigiv, Mariupol, Mykolayiv, small towns of Kyiv region. In addition to that, Russian troops keep Kherson, Sumy, Trostyanets under seige;
– Russian invaders proceed towards the town of Energodar that has Zaporizhzhya nuclear power plant, the largest one in Europe;
– Russian rocket ships in the Black Sea water areas are ready to launch rocket fire and landing near Odessa in order to take that city by storm.
We call for everybody to stand fervently in praying and fasting for:
– genocide against Ukrainian people through air bombardment to be stopped in Kharkiv and Kyiv;
– for deliverence from seige of Kherson, Sumy, Kyiv and Trostyanets;
– for the defence of Mykolayiv, Zaporizhzhya, Odesa, Energodar and, more important, Zaporizhzhya nuclear power plant;
– for Russian plans of landing in the Black Sea Odesa area to be completely destroyed;
– for the warriors of Ukrainian army and territorial defense teams, for representatives of all power structures in Ukraine who courageously fight for peace in Ukraine;
– for God's divine wisdom to come down on the President of Ukraine and military and political leadership of our country;
– for God's guidance, favour, and blessing on Ukrainian negotiation team who is currently holding negotiations with Russia.
With God we will win! 🇺🇦🙏
"Though a thousand fall at your side,
though ten thousand are dying around you,
these evils will not touch you.
Just open your eyes,
and see how the wicked are punished.
If you make the Lord your refuge,
if you make the Most High your shelter," Psalms 91:7-9
WE THANK EVERYONE WHO STANDS IN THE GAP FOR OUR LAND – OUR ARMY, VOLUNTEERS, CHAPLINS, MINISTERS AND PARTNERS OF UKRAINE!
Please, share with all of your friends in Ukraine, America, Europe, Asia, and Australia.
Photo Credit: IRPIN, UKRAINE – MARCH 1: A Ukrainian serviceman helps a child to cross the destroyed bridge on March 1, 2022 in Irpin, Ukraine. Russian forces continued to advance on the Ukrainian capital of Kyiv as their invasion of its western neighbor entered its sixth day. Intense battles also continue in Ukraine's other major cities. (Photo by Anastasia Vlasova/Getty Images)
Partner with Us
Intercessors for America is the trusted resource for millions of people across the United States committed to praying for our nation. If you have benefited from IFA's resources and community, please consider joining us as a monthly support partner. As a 501(c)3 organization, it's through your support that all this possible.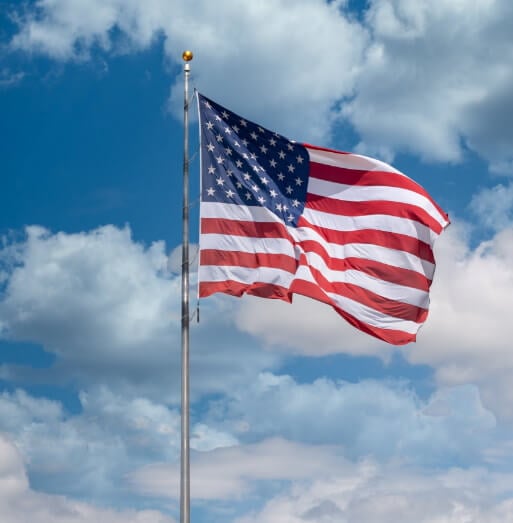 Become a Monthly Partner
You can post a prayer to share with others.
Ramona F
March 3, 2022, 10:21 am
O LORD, according to Psalm 35:2-8, we ask that You fight against those who fight against the Ukrainians. Take up Your shield and buckler, arise and come to their aid. Draw your spear and javelin against their pursuers, and they will declare You are their salvation. May those who seek their lives be disgraced and put to shame. May those who plan to harm them be driven back and confounded. May they be like chaff in the wind, as the angel of the LORD drives them away. May their path be dark and slippery, as the angel of the LORD pursues. For without cause Vladimir Putin has laid a net for them; without reason President Putin has dug a pit for their souls. May ruin befall Russian culprit by surprise. May the net they've hidden ensnare them. May they fall into the destruction they've created. Almighty God, we ask that you display your divine intervention, judgment, and vengeance through the spear of the Lord. Orchestrate the burial of all powers that will not let them go! Disgrace every oppressor and scatter every single enemy!
Linda D
March 3, 2022, 8:41 am
Yet Will I Praise Thee for the people of Ukraine for Craig Courtney Our voices begin softly pleading joined, and joined and joined, until we are all praising you in the din of war pressing to love our enemy, reject the works of the true enemy. Though we are seen as property though evil comes against us we know that no weapon formed will prosper yet will we praise thee Though evil locks us out of your house, leaves us an orchestra of voices only sought after only for destruction yet will we praise thee Though threats fly like missiles, Though our land is pocked our families displaced, pets scattered yet, will we praise thee Standing in the light, the detritus of destruction We see you in the dusty rays in the muddy footprints. Though you block the sun crowd the skies with your cacophony our children cry from the ashes the staccato of gunfire cannot drown us out. We will crowd out your noise with alleluias. Our sunflowers will rise again bringing the light, hope in each petal life in each seed. There is no sting in death There is no victory Lord, You have won this battle. Though they take our all yet, will we praise you. yet will I praise you. ~Linda Trott Dickman (copyright 2022)
Alan V
March 3, 2022, 8:34 am
Father God, thank You for what You are doing and have done and what You will do in Ukraine. Thank You for whom You send to pray, to give resources and win the lost there for Christ. Amen.
Christine S
March 3, 2022, 6:12 am
Dearest Lord Jesus Christ and Powerful Loving Father God, Thank You for being present with Your people in the Ukraine. I trust You will never leave them nor forsake them, as You promise in Your Holy Scripture.