Kendrick Brothers' Church Hosts Christian Worldview Film Festival
Rich Swingle, IFA Contributing Writer
|
August 9, 2022
Kendrick Brothers' Church Hosts Christian Worldview Film Festival
Rich Swingle, IFA Contributing Writer
|
August 9, 2022
I Prayed
have prayed
Lord, thank You for gatherings like Christian Worldview Film Festival, which point creators of content and those consuming it toward the Gospel. Use these future films to disciple nations and bring many into the Kingdom.
Everyone here is talking about how the presence of the Lord is so palpable! Sherwood Baptist Church, which produced the first of the Kendrick Brothers' films, hosted the Christian Worldview Film Festival (CWVFF) for the first time in the festival's nine-year history. It happened last week as you're reading this, but I'm writing it here. The partnership with Sherwood Baptist is taking the festival to a whole new level of… words escape me, but I'll try: power, proximity to the Holy One, revival!
View Comments (8)
CWVFF's origins started when Phillip Telfer was 17. He went on a two-week media fast. He didn't like how media was influencing his thoughts, so he just shut it off. He said it was,
Unheard of! Nobody suggested it other than the Holy Spirit…. My thinking began to clear…. My heart and my mind had been so flooded with a lot of secular media and messages that were against the Lord, and just taking that break for a couple of weeks, my thinking began to be renewed. I began to see God more clearly, and I felt free, more free than I'd ever imagined, and I realized… this had a real hold on me, and I'm so glad… to break that hold.
In 2005 Telfer founded Media Talk 101 to "teach media discernment in the light of following Christ." In 2008 he was attending the San Antonio Independent Christian Film Festival (SAICFF) and was inspired by Stephen Kendrick from the stage — and privately in the hallway — to create a documentary, interviewing experts on the subject. He was hoping to find a young filmmaker passionate about it, but eventually he realized the Lord was calling him to make it. In 2010 he saw Curtis Bowers' film Agenda. Bowers had never made a documentary before, and it gave Telfer resolve to start his project, which he did the next year. He finished the film, and it's called Captivated. It was a Best of Festival finalist at SAICFF and won Best Documentary at three other festivals.
Inspired to Encourage
Telfer connected with a lot of filmmakers in the process and, and he said, "My heart was knit together with these creatives." He got with one of his partners in ministry, Rhett Simkins, and told him:
In prayer God has put something on my heart. I have this growing desire to pour into filmmakers. I don't know what that's going to look like, but I believe it's from the Lord. So let's commit this to prayer.
Since SAICFF was thriving, he didn't think about starting a festival, but as the ideas kept coming he was faithful to jot them down and pray over them.
On another front, he was inspired by Iron Sharpens Iron (ISI), a men's conference by Brian Doyle, who used to work with Promise Keepers. ISI's focus is to encourage men where they live. Telfer went through a week of training for starting an ISI in San Antonio, only to realize that it wasn't going to work out.
Then in November of 2013 SAICFF announced that it would no longer be taking place. Telfer and many Christian filmmakers grieved. I happened to be on the set of Princess Cut when we found out, and the mood was somber. There was a collective yearning for something to take the place of SAICFF. Telfer reached out to other organizations that were larger and had bigger budgets to see if anyone was going to pick up the baton, but he found:
Nobody really had a heart for it…. It was… just like the documentary! I was looking for somebody else to carry the vision, and I realized… this is something God's birthing in my heart. Through prayer, seeking the Lord and getting wise counsel, we felt led to begin the Christian Worldview Film Festival.
Within four months Telfer was able to put all the ideas the Lord had been giving him into the structure he'd learned from ISI, and the first CWVFF gathered.
Started in prayer, the team continues to meet weekly to pray over the festival year-round.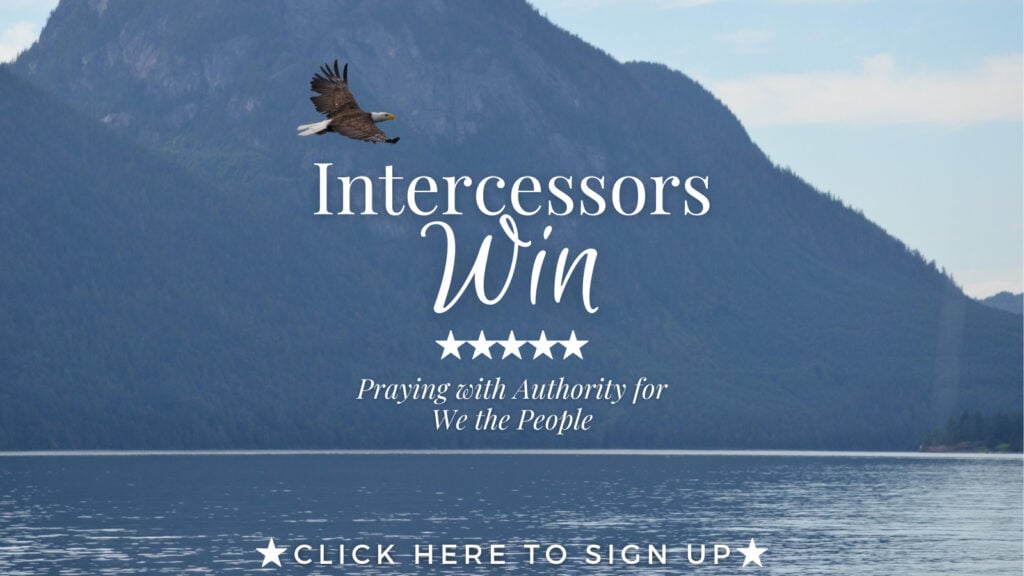 Kendrick Brothers' Involvement
Telfer invited the Kendrick Brothers to speak at that first festival, but they were in pre-production for War Room. They did send a video greeting that year, but it wasn't until 2016 that Stephen was able speak at a CWVFF. Since then at least one of them has been involved every year. The festival moved to Franklin, TN, for a couple of years, then Hendersonville, TN. Last year they moved to Woodstock, GA, and this year, everything came into alignment for Sherwood Baptist to host. Stephen said, "Being able to do it in Albany, where our film journey began… is very meaningful to us."
The various filmmaking tracks at the Guild, held the first half of the week, were broken up by keynote sessions.
At the opening Stephen Kendrick pointed out where things happened in their early days of filmmaking. Then he gave a powerful talk on how society's cravings for special things reflects how we were created to delight in the specialness of the Lord. He taught about holiness, which means to be special, set apart. The world is drawn to many special things that can lead them astray, but Stephen challenged the next generation of filmmakers to point their audiences to the truly special, holy Lord.
That afternoon Sherwood's pastor, Paul Gotthardt, taught on how the story structure of every film parallels the Gospel. Then he challenged filmmakers to get baptized! Seventeen took him up on it, led by Micah Hanson, who plays a mother in the Kendrick Brothers' film Like Arrows and Martha in Washington's Armor. Others were Nooshig Salvador, who stepped away from her career as a doctor to become an actress. She said, "Jesus is the Son of God, and He is my Saviour. He is my God, my Lord, my Jesus, my Messiah, my Messiach, my Stronghold, my High Tower, my Restorer, my Redeemer, my Healer, my Great Physician. He is my Rock, and He is my Savior." Stephen said, "I think she's ready," before submerging her, as he did the females. Kevin Bouren, a corporal in the Army, baptized his son and the other fellows. He and his wife were praying that they could baptize him at the festival, thinking it would be for family and friends! The Lord answered in a much bigger way!
Pastor Gotthardt has created a discipleship program called, This Is the Gospel: A Guide to Relationally-Centered Discipleship. The Kendrick Brothers' next film, Lifemark, will be released September 9, and their following film will focus on discipleship. This book is ready to support it. They handed it out to every filmmaker, and they're giving it away online at www.ThisIsTheGospel.com. It's divided into various parts you can download here.
On Tuesday, Alex Kendrick challenged us to not become Judas filmmakers, calling Jesus teacher but not Lord, craving money over worshipping the Holy One, selling out and betraying the Creator of all things.
Ken Bevel shared his powerful testimony, which led to him to perform in the Kendrick Brothers' films Fireproof and Courageous. Bouren (who had worked with his son on Lifemark) spoke at the speakers' dinner, where he gave one of his own medals to Bevel, who served our nation as a Marine. Bouren was able to give a DVD of Courageous to someone he knew would identify with Bevel's character and it brought life change! Bouren gave all of the speakers dog tags with Ephesians 5:1-21 and "Christians Offer Reverence in Everything," making the acronym CORE for the festival's theme, "Jesus at Core." Bouren was going to order the dog tags online, but one of his officers spent an entire day hand stamping every letter on 70 official Army dog tags Bouren had purchased, praying over the filmmaker or family member who would take each one home.
Arturo Allen helps release Kendrick Brothers films throughout Latin America. He shared how he told Olympic athletes he was training with in the Soviet Union that they needed Jesus before Allen knew Him!
One of the Kendricks' producers, Aaron Burns, dug into Psalm 121, sharing how to rest in the Lord to a group who knows how to stretch themselves thin during productions.
To close out the Guild, Alex and Stephen invited all the filmmakers to kneel at the altar where they've knelt to be prayed over for all of their films, and the brothers prayed over the students.
The Film Festival
The Festival opened Wednesday night, opening with the world premiere of Lifemark, followed by 77 other films.
How powerful for these filmmakers to be poured into by the Kendricks and their teammates in the birthplace of their first films. Telfer told the filmmakers, "You're not called to walk the red carpet but the narrow way." Pray that the echo of this week reverberates through eternity!
Just before Lifemark, Telfer announced that Sherwood will host CWVFF next year as well for their tenth anniversary, March 13-17, and tickets are available now.
Here's Part Two of a three-part interview with the Kendrick Brothers:
Part One was for "The Powerful Backstory of Praying Coach Kennedy," and Part Three will be about Lifemark, which will post the day the film opens, September 9.
Telfer told the speakers during morning prayer to get to the Holy of Holies you have to enter the gates of the Tabernacle with thanksgiving and the courts with praise. Post your thanksgiving and praises for this guild and festival pointing filmmakers to focus on the Gospel and pray for them, their films and their audiences…
Rich Swingle has taught and performed in 39 nations on six continents, mostly with his own one-man plays, including "Mine," a short film offering forgiveness and healing for those who have been deceived into abortion, which screened at the Christian Worldview Film Festival this year. Rich and his bride, Joyce Swingle, another contributing writer for IFA, now have 37 screen children. The Swingles live in New York City. www.RichDrama.com. Photo Credit: Felix Mooneeram on Unsplash.
Partner with Us
Intercessors for America is the trusted resource for millions of people across the United States committed to praying for our nation. If you have benefited from IFA's resources and community, please consider joining us as a monthly support partner. As a 501(c)3 organization, it's through your support that all this possible.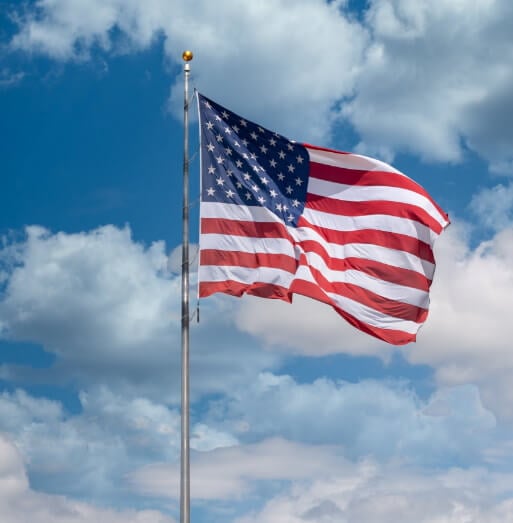 Become a Monthly Partner
You can post a prayer to share with others.
christine s
August 9, 2022, 9:48 pm
Lord, thank You for gatherings like Christian Worldview Film Festival, which point creators of content and those consuming it toward the Gospel. Use these future films to disciple nations and bring many into the Kingdom.