Heaven in Manhattan?
Joyce Swingle, IFA Contributing Writer
|
August 9, 2022
I Prayed
have prayed
Lord, thank You for the Christ Over Career movement launching nationally with a New York City event in August. Please draw many into the Lordship of Jesus Christ.
Heaven is coming to New York City.
That is the vision and prayer of Actor, Director and Producer Cameron Arnett, who is bringing Christ Over Career the movement (COC) to Theatre 315 in mid-town Manhattan on Aug. 19-20.  The theatre at 315 W. 47th Street is owned and operated by The Salvation Army, which is partnering with Arnett to sponsor the free launch event. According to Arnett, who will deliver the keynote address, the gathering will feature speakers who are "living a testimony of choosing Jesus over everything and anything and anybody" in hopes of inspiring others to the same decision.
View Comments (68)
Other speakers include IFA contributing writer and COC Ambassador Rich Swingle; Clark Atlanta University professor and Atlanta-area broadcaster Mrs. BJ Arnett; and myself. Seminar topics include "Christ Over Career in the Real World," "Bringing Salvation Through Marketplace Ministry" and "God's Actors, God's Armies."
Colossians 3:1-4 guides COC:  If then you have been raised with Christ, seek the things that are above, where Christ is, seated at the right hand of God. Set your minds on things that are above, not on things that are on earth. For you have died, and your life is hidden with Christ in God. When Christ who is your life appears, then you also will appear with him in glory.
In an interview with IFA, Arnett said, "It's exciting to contemplate because basically you're talking about bringing heaven to earth. It's a freeing hope….You become massively heavenly effective by having such an affinity for God and the things of heaven that you see fit to let go of everything here, but yet live here — transforming here into what you see of heaven….Heaven matters so much that I must see heaven here."
Cameron's Career Crisis
Arnett set his mind on heaven years ago when he walked away from a television series developed for him because the role called for partial nudity. He had enjoyed early success with roles in Miami Vice, Dougie Howser MD and Star Trek: The Next Generation, among many others. His decision to put Christ first cost him his agent and career and plunged him in financial crisis.
The Lord led Arnett out of this pit by prompting him to track down his godson, whom he hadn't seen since his christening six years earlier. Reconnecting with the child's mother, Arnett heard the Lord tell him BJ was to be his wife.  "I'm extremely grateful," Arnett said. "…Had I disobeyed God at that moment, what would have happened to my life?…There's that much goodness in there, that much holiness, that much rightness."
Since marrying 25 years ago, the Arnetts have built a thriving business producing family-friendly programming. Additionally, Arnett has returned to his acting roots, appearing in Overcomer, I Still Believe and Vindication, among many other roles.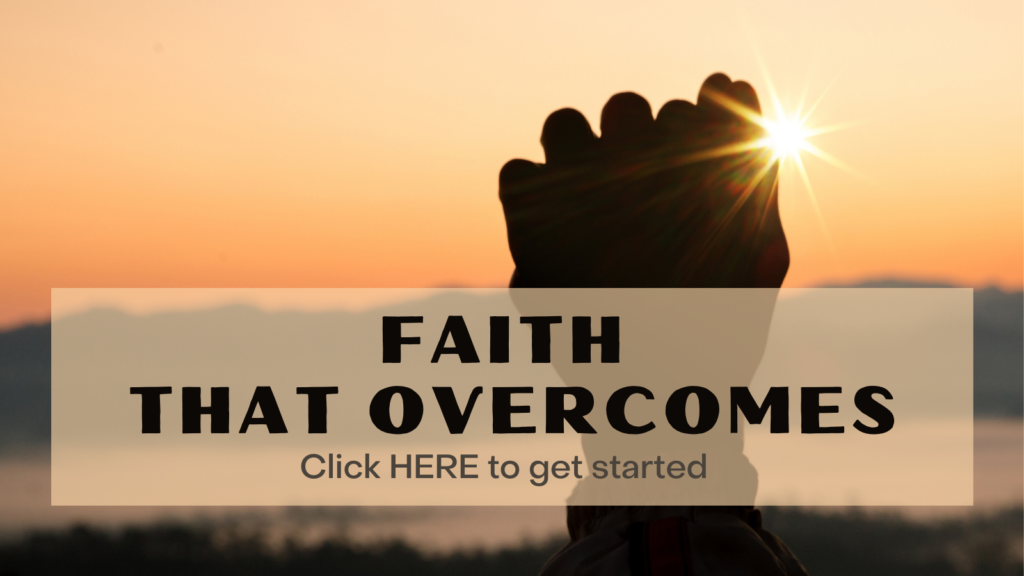 COC: The Beginnings
COC emerged out of Arnett's work publicizing Overcomer.  "In the process of being interviewed,…God began to speak. Even secular entities…picked up on the fact that [I] made a decision to follow Christ instead of [my] career," said Arnett.  "…I guess because [putting Christ over my career] was normal to me, I didn't see it as spectacular or life-changing because that's who I am and how I live. It's not an aberration for me to choose Jesus instead of something else."
But Arnett saw how rare his choice was. "As I began to teach in festivals and churches — especially in the festivals— [I] started realizing how many Christians weren't making that decision….It became an 'aha' moment for me." Arnett began calling people to the Lordship of Christ.
According to Arnett, submitting to Jesus's Lordship does not entail deprivation. "It's not Christ or career.  It's Christ over career. It's His good pleasure to give you the kingdom. He's not trying to keep something from you. He just wants to be the One who gives it to you so that you don't have to sell yourself for it. So that He can have the preeminence in it. So that He can be the mind of it," said Arnett. "The whole perspective that God gave us is 'Many hats, One mind'…. No matter what hat you wear, only One mind is supposed to be governing it and that's the mind of Christ and that's where we find our identity and our oneness." Hear more from Arnett here.
COC: Kingdom Focus
Living with Jesus as Lord should be natural, according to Arnett. "When you walk into the supermarket, it's Jesus walking there. Wherever you're going, it's the Son of God going there. That means heaven is going there. That means God's perspective is going there. God's ways are going there because that's who you are," said Arnett. "But I don't think we understand that. We don't live that way."
This may be because our focus is off.  "The will of God is that we become conformed into the image and likeness of His Son," Arnett said. "…But that's not our concentration. Our concentration is 'What do you want me to do?  What do you want me to accomplish?…And we have a tendency to want to accomplish something — but be anybody to do it and that's not really what God is after."
Obedience to the Lord's transformation process is essential. "It's about being a person that is so otherworldly in [his/her] being — in the fruit of the Spirit — that [it] makes a difference," Arnett said. "When people see us together, whether it is two-by-two, whether it's 10,000 together, there ought to be such a kinetic energy of love and selflessness between us, that it compels the world to come in."
The Lord tutored the Arnetts in their own work. "One of the things God said to my wife and me when we did our first feature…was 'Don't put on screen anything that you are not living in life," Arnett said. "…That is what we're attempting not only to live out — mainly live out — but also to exude…to make alive again in the hearts and minds of the saints."
COC: Kingdom Goals
Unity is key. "God commands a blessing when there's unity," Arnett said. "…If we all have the same heart, the same mind, the same Holy Spirit, we are all following Him. He's the Lord of each and every one of us individually. We can't help but become one because He's the one who is going to orchestrate that oneness."
Service and witness flow from unity.  "My prayer is really Jesus' prayer, that we be one as He is one. Especially among us that are speaking and leading, that we serve each other the way God through Christ has served us….That we actually be the reason why each other succeed. That people see us being so as one that it is attractive. That without a word, people shift and change, because they're watching it,"  Arnett said. "…We have to be a movement walking, breathing….'Go tell all the rest of the people you didn't hear a Word, you saw a Word being lived and that Word you saw being lived can be lived by you, too.'"
To accomplish this, Arnett is looking to raise up Christ over Career Ambassadors around the world, who take on the movement as their own.
New York Focus
New York was a natural place from which to launch COC. "I find it appropriate that God says New York is the place because that's where I got converted. That's where He became real to me. The supernatural power of God became real to me," said Arnett.
"I got saved in 1980 but I wasn't taught how to live saved. For five years, I was in torment," Arnett said.  "…I had a new conscience. I had a love for God. I didn't know how to be Christ-like so I lived the same way as I did before but now under this conscience of how wrong I was. I was dying on the inside."
One day at a meeting with their New York agent, he and a fellow model began talking about God. The other man shared he was born again.  "I said, 'So am I.' And my agent looked up and said, 'You are? I never knew that.' And a dagger hit me," Arnett said.
Arnett wound up at a meeting of Models for Christ, where "the Holy Spirit reached out and grabbed me," he said. He then joined a church, serving in the street ministry, where he witnessed miracle upon miracle. At one park outreach, the Lord instructed the group to stand within an arch, rather than facing the people in the park. Out of nowhere, rain poured down.  People rushed to shelter under the arch, becoming a captive audience for the gospel.
Arnett is praying for heaven to pour out yet another such miracle here in New York this very month.
For more information visit www.RichDrama.com/ChristOverCareer.
Lord, thank You for Christ Over Career the movement and the Arnetts. Draw the many from the north, south, east, and west to the event in New York City on Aug. 19-20.  Lead them into the Lordship of Jesus Christ. Raise up thousands upon thousands of COC Ambassadors who inspire thousands upon thousands to put Christ over all, experiencing the beauty of holiness and the blessing of unity in the Body of Christ. Bring Glory to Your Name, Lord, and bless the Arnetts for their faithful pursuit of You in their lives and livelihoods. In Jesus' Holy, Precious Name. 
Are you inspired?  Share your prayer or encouragement below.
Author Joyce Swingle is an intercessor and contributing writer for Intercessors for America. With her husband Drama Evangelist Rich, Joyce shares the Gospel of Jesus Christ around the world through theatre and speaking. Joyce also has performed on screen. Prior to going into full-time ministry, Joyce worked for about 20 major magazines and now works in pastoral ministry and Christian counseling. She and Rich live in New York City. Photo Credit: Jermaine Ee on Unsplash.
Partner with Us
Intercessors for America is the trusted resource for millions of people across the United States committed to praying for our nation. If you have benefited from IFA's resources and community, please consider joining us as a monthly support partner. As a 501(c)3 organization, it's through your support that all this possible.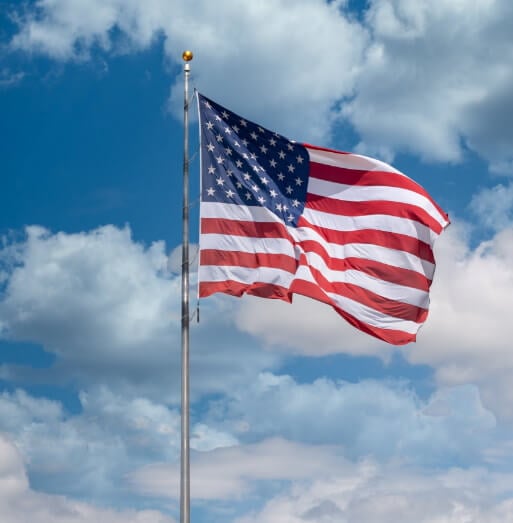 Become a Monthly Partner
You can post a prayer to share with others.
christine s
August 9, 2022, 9:47 pm
Lord, thank You for the Christ Over Career movement launching nationally with a New York City event in August. Please draw many into the Lordship of Jesus Christ.