Celebrate What Our First President Got Right–Prayer!
Rich Swingle, IFA Contributing Writer
|
February 21, 2022
Celebrate What Our First President Got Right–Prayer!
Rich Swingle, IFA Contributing Writer
|
February 21, 2022
I Prayed
have prayed
Lord, we thank You for the godly influence George Washington brought to our nascent nation. As we must with all of Adam's race, let us rejoice in the good and renounce the ungodly.
On February 8, IFA originally posted this article.  We always love the comments intercessors leave on our articles, and there were a couple in particular we wanted to address here. Read through to the end to find them.
Washington's Armor, a trilogy of films, will debut Part One, The Journey, on Presidents' Day, February 21.
View Comments (23)
Before George Washington was our nation's first president, he was a soldier. Before he raised a musket, he dropped to his knees as an intercessor. When he was calling the nation to our first federal day of prayer he said, "It is the duty of all nations to acknowledge the providence of Almighty God, to obey His will, to be grateful for His benefits, and humbly to implore His protection and favor." It was Washington's sailors who initiated our first national flag, which urged our forefathers to "Appeal to Heaven."
Willie Mellina, who plays the Father of our Nation in Washington's Armor, discovered Washington's prayer life was robust long before he served our nation as a soldier. As a teen he would write out his prayers. In an interview with Mellina and producer/director Tammy Lane you can see here, Mellina explained that as a surveyor, Washington "would be disciplined…. The word 'disciple' breaks down to teach, share and love, and God was preparing him to teach, share and love and serve." While getting in character Mellina wrote out some of his own prayers, and he reflected, "That was powerful to me to see that he made a point of doing that at such a young age."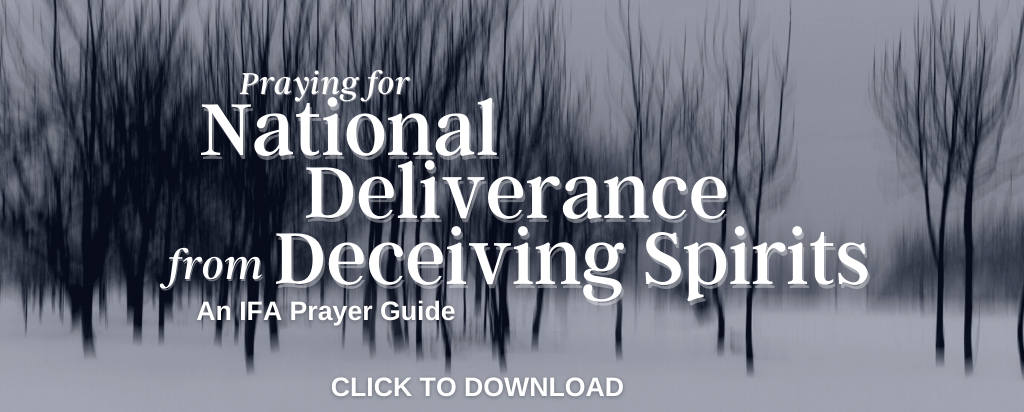 A Foundation of Intercession
This whole film project was birthed in prayer. Lane and her best friend Theresa Hayes, now a producer on Washington's Armor, met at each other's house once a week while their kids were at school, to pray and fast. Lane said:
We both prayed that God would use us however He wanted. You know: Whatever He wants to do with us… we just want to serve the Lord…. We didn't really know what we were saying…. God started putting in me the desire to do films…. I never… aspired to be a filmmaker…. All I did was seek the Lord…. Then the Lord really started opening doors for us and dropping ideas in…. some kind of a video that He would want me do, or some live production thing, and so then I would be … compelled to do it.
While Lane and Hayes were growing in their craft, Lane discovered The Bulletproof George Washington by David Barton. She realized there is much that public schools are hiding from our children about Washington's faith. She had an epiphany:
I thought, well, somebody needs to make a movie about this, and then the Lord's like, 'Well, you're going to make a movie about this.' … He would just confirm it. You know how He confirms things through your pastor or the Word or other people. He confirmed it, and then I thought it was going to be done right then.
That was 17 years ago. Lane said, "I thought, 'Alright, let's get an attorney, and let's get going on this.' So we did! We went and found a highfalutin attorney, and I went in there, and I was like, 'So, we want to make this movie,' and told him all about it." The lawyer asked them, "Do you have any money?" Lane responded to him, "Well, no." The lawyer pressed, "Have you ever made a movie? Do you have any experience?" Lane cheerfully told him, "No." Up until that point all of their projects had been either on stage or short form videos. The lawyer said, "Well, you'll never make a movie."
Praise the Lord that curse was broken, even in that moment!
Lane told him, "Au contraire. The Lord said I would, and… all things are possible with God."
They did put the project on hold, but the Lord kept giving them assignments. In 2005 Lane founded Capernaum Studios, where — among many other projects — The Chosen was filmed, and when the time was ripe, they went into production for Washington's Armor.
Many of us get inspiration from the Lord and think we're to act on that immediately, but looking back Lane is glad she waited. She said, "I wasn't ready back then…. I had to go through a lot of training and character building to get to this point."
Solid Set Life
Playing Washington has been part of the way the Lord has been building character in Mellina. He has found himself spending more time in stillness. Though his default is to "make everybody laugh," he went on:
I've tried to be intentional…. I literally got away and I got quiet. A couple of times I went to my car. Sometimes I would go get ready and then go into one of the rooms and just be quiet, spend time in the Word… just trying to be still and be quiet. Because I know that there were lots of moments where (Washington)… was still, was quiet, was losing, was in the cold, was without, was without food or what they needed…. I just try to find those moments, and that's huge to me…. Whenever I do that … (God is) so faithful. He uses those moments…. He always shows me how good He is.
The Washington's Armor set was bathed in prayer. Every morning there was a devotion either by set chaplain Tim Shields, who runs the Content Film Festivals and Media Summits, or one of the cast or crew.
I played a small role and served as dialect coach, and one morning I was blessed to perform "The Potter," a short monologue about Jeremiah. Afterward I talked about how the Lord could use the pressures that naturally come on a film set to mold us the way Jeremiah talked about being shaped by the Lord.
Lane went after the best artists in the industry for her cast and crew. Not all of them are Christians, so I was blessed that Salvation was offered during many of those morning devotions. Mellina also has a heart for evangelism. According to Lane, "If he can go to every person on set and tell them about Jesus Christ he will…. I really respect that and love that."
Prayer didn't end with the close of devotions. Mellina said he and Lane have prayed together a lot: "On the phone, in person, on set, over in the corner, in between takes. I've included her; she's included me. It's been great."
Lane said Mellina is "always willing to pray and bring everybody into that…. He's been a huge blessing. I am very glad that we cast him, and I know that he is the one that God chose for that role."
Standing Against Communism
Washington faced tyranny head on, so it seems appropriate that Lane is releasing Part One of Washington's Armor through NTD (which stands for New Tang Dynasty, referring to a Chinese era marked by freedom and openness) and Epoch TV, organizations that have stood against the tyranny of communism for decades in China.
As Lane pointed out in the Washington's Armor release announcement, "It's no surprise the Lord would choose now for its release. There hasn't been a more important time to tell about our history in our lifetime." Of the 45 goals of the communist party USA, as stated in The Naked Communist (1958), goal #31 is "… discourage the teaching of American history…"
Praise the Lord that Washington's Armor is setting the record straight by painting the true picture of the father of our nation, as a man of prayer, preserved from death at many turns (the inspiration for the title) to inaugurate the presidency with these words Dutch Sheets posted the day I first arrived on set:
"…It would be peculiarly improper to omit in this first official Act, my fervent supplications to that Almighty Being who rules over the universe, who presides in the Councils of nations, and whose providential aids can supply every human defect, that his benediction may consecrate to liberties and happiness of the people of the United States…. No People can be bound to acknowledge and adore the invisible hand, which conducts the Affairs of men more than the People of the United States. Every step, by which they have advanced to the character of an independent nation, seems to have been distinguished by some token of providential agency…"
The Journey will air on NTD at 7 p.m. Central Time on February 21. Watch online for free.
Washington's Armor: The Journey will begin streaming on Epoch TV on demand, starting at 11 p.m. Central on February 21. You can watch a behind-the-scenes documentary there now for free.
Lane would like to have Part Two ready by this time next year, but she wrote in an email, "We have to get the funding first." You can help with that at www.WashingtonsArmor.com.
Here are the comments from the original post I wanted to address:
A. Henning wrote, "Washington was also an unapologetic Freemason." Because of this comment, we spent some time on Pray with Others Live that day renouncing the ways Washington reinforced masonry in our new nation. Michelle pointed out that Washington "performed a Masonic ritual while laying the cornerstone to the US Capitol building." My wife and I got as close as we could get to that cornerstone, and you can join our prayers in renouncing that ritual by clicking here.
As with Solomon, who was charged with building the first Temple for the people of Israel but later followed the foreign gods of his many wives, let us point our secular nation back to our godly roots, while renouncing the sins of our forefathers.
Post your prayer for Washington's Armor to help reveal our godly roots and draw our nation back to the Lord…
Rich Swingle has taught and performed in 39 nations on six continents, mostly with his own one-man plays. He's also performed in more than forty film projects. He and his bride, Joyce Swingle, another contributing writer for IFA, now have 37 screen children. The Swingles live in New York City. www.RichDrama.com
Partner with Us
Intercessors for America is the trusted resource for millions of people across the United States committed to praying for our nation. If you have benefited from IFA's resources and community, please consider joining us as a monthly support partner. As a 501(c)3 organization, it's through your support that all this possible.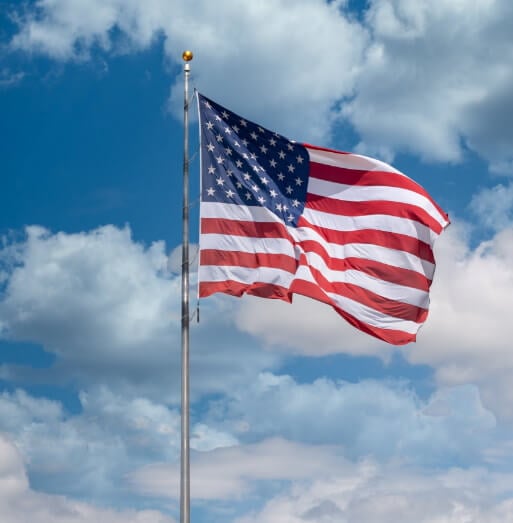 Become a Monthly Partner
You can post a prayer to share with others.
Alan V
February 21, 2022, 9:02 am
Lord, we thank You for the godly influence George Washington brought to our nascent nation. As we must with all of Adam's race, let us rejoice in the good and renounce the ungodly. Praise the Lord God that our founders were the first fruits of leaders who would seek and obey You. We await the full harvest of such leaders, Lord.
Vaughn C
February 8, 2022, 3:34 pm
We ask You, Lord, to again revive a spirit of national unity and pride in our country around the story of its first president. Lord, George Washington was a man of such character that he insisted the first congress dedicate the founding of our nation to You. The deeds of men live long after them. Thank you for George Washington's legacy.
Christine S
February 8, 2022, 11:10 am
Lord, Please use the Washington's Armor trilogy of films to disciple our nation in prayer and steadfast devotion to You. Use each film as a spark in the greatest Revival and Awakening in human history!
Alan V
February 8, 2022, 7:54 am
Lord, use the Washington's Armor trilogy of films to disciple our nation in prayer and steadfast devotion to You. Use each film as a spark in the greatest Revival and Awakening in human history! The greatness of anyone is in the fact that they are used mightily of the Lord. Those who love the Lord and intercede to Him will have a powerful ministry. Use the films to teach that principle, Lord God.
Mollie G
February 8, 2022, 4:43 am
Lord, thank you for your remnant, who listen to your voice and obey. Father speak truth into our lives. Unbury what has been hidden. Reveal your hand and purpose over our nation. Expose all things through your Spirit and restore what has been maligned while healing what has been corrupted. In Jesus name.