Intercessor of the Month: Janice Rhodes
Gloria Robles, IFA Contributing Writer
|
October 6, 2022
Intercessor of the Month: Janice Rhodes
Gloria Robles, IFA Contributing Writer
|
October 6, 2022
I Prayed
have prayed
Father, we thank You for the testimony of Janice Rhodes. Help us to grow in our intercession just as she has, God.
A very familiar passage of scripture tells us that God is looking for intercessors. Even now He looks for those who will stand in the gap to intercede for nations; He seeks those who will selflessly lay down their lives and answer His call to a lifetime of prayer: "I looked for someone among them who would build up the wall and stand before me in the gap on behalf of the land so I would not have to destroy it, but I found no one" (Ezekiel 22:30 NIV).
View Comments (7)
Janice Rhodes is a wife, a mother of five, and a grandmother of two — and at 69 years young she has faithfully served the Lord as an intercessor for over 30 years. When asked how God had led her to be an intercessor, her response is comical: "I always say He tricked me into it." As she explains it, she did not even surrender her life to Jesus until she was 36. She was living in Iowa and placing her son in kindergarten, and as a mother, she was naturally feeling a bit worried about that. It was there, however, that she met some praying women who belonged to a group called Moms in Touch (today renamed Moms in Prayer). These women met regularly to pray for the school and for their children. Listening to them pray with authority against Satan's schemes, she remembers thinking to herself, "Wait, Satan is real?" Janice realized that these women knew something she did not.
She began to study the Bible, and eventually realizing that she was not saved, she turned and committed her life to Christ. From that point, Janice began praying and participating in prayer groups at her church. It was her pastor who recognized the call on her life to be a prophetic intercessor. As it happened, though, Janice had no idea what an intercessor even was. She knew only that as Christians, we are all called to pray. And she knew that she was hearing from God, even though she wasn't familiar with any of the terminology.
In time, the family moved to Arlington, Virginia, right outside Washington, D.C. "I moved to an area that is extremely liberal," Janice says. "I knew that I needed community." Once again, the Lord provided direction. In the 2000s, Janice attended a Feast of Tabernacles gathering in Washington, in which Intercessors for America was involved. She took home some IFA literature and visited the website. From that point on, Janice tried to attend every IFA event she could. Her involvement with the organization has made a huge difference in her life and intercessory activity. "Before, IFA only had a website and First Fridays — now they've grown so much!" she says. "I am so blessed by the prayer calls, livestream on Tuesday and Thursday, emails, community, and content. I love to download and print it [all] out for my prayer time."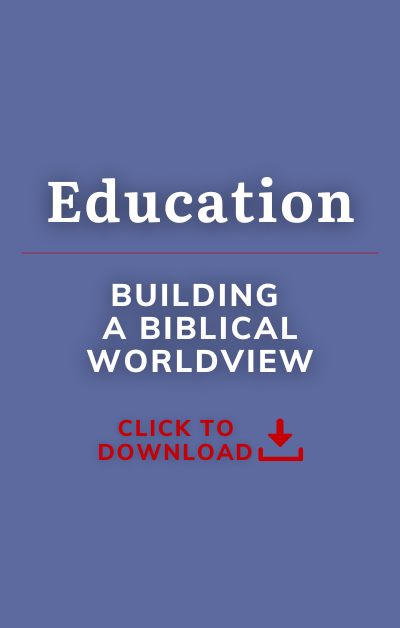 What resonates most with Janice about IFA's prayer mission is its street-level accessibility. "I love that IFA isn't afraid of politics," she says. "They get right in there and give us good information from a Christian perspective. Media is so discouraging nowadays; Headline Prayer keeps me informed — it shows us how we can pray strategically and effectively."
Janice knows that every intercessor has an assignment that is close to the heart. For some, that might be a burden to see an end to abortion; for others, it could be a sense of calling to pray for a specific nation; still others may pray fervently for national revival and a return to holiness. Janice says her own calling is to pray for this nation's government and leadership. And perhaps this is why God has relocated her to be near Washington.
When Janice lived in Iowa, she saw the Church politically engaged and involved. She assumed that all churches did the same, but soon she realized that in many cases there is a lack of engagement and training. She has also observed the realities of politics and sees how things are often done in a spirit of malice. Her passion and desire are to see the right people run for office, people with strong biblical views and Christian values. She prays that Christian candidates will stand strong.
"If they don't have a prayer team or support, they are bound to give in to compromise, lies, and manipulation," says Janice. "Nowadays, you are ostracized for doing the right thing if you are a Christian in office. The enemy will seek to destroy you in any way they can. They will even come after your family. Our leaders need prayer covering."
Janice supports IFA not only in her prayers, but also with her financial giving. "I believe in what Intercessors for America stands for, and I don't want to take them for granted," she says. "I give consistently, even if it's a small amount. I want them to be supported. They have accomplished so much and have really matured and grown."
Recognizing that these troubling and mystifying times can tempt anyone to despair, Janice exhorts intercessors to remember our calling to know God, hear Him, obey Him, and trust Him. "There are some issues that are too big for us," she says. "We must focus on what He's telling us to do and leave the big stuff to God. We must be focused on what He is doing right now. There is a shaking going on where God is revealing who is with Him and who is not. We must be careful not to miss our time of visitation. God wants us to have our hearts prepared."
Meanwhile, she has been praying and studying the book of Habakkuk. She senses that the Lord has been saying something to her through these words: O LORD, I have heard Your speech and was afraid; O LORD, revive Your work in the midst of the years! In the midst of the years make it known; In wrath remember mercy (Habakkuk 3:2 NKJV).
The Lord may indeed seem silent at times, and it's usually during the periods in which we face trials and feel surrounded by darkness that we think Him to be inactive. But He is actively searching for those who are committed to Him: " … For the eyes of the LORD roam to and fro over all the earth, to show Himself strong on behalf of those whose hearts are fully devoted to Him … " (2 Chronicles 16:9 BSB).
Janice visited the Mount of Olives, near Jerusalem, a few years back. There she felt overcome by the Spirit of God and began to intercede, weeping with the feeling of the Lord's grief for humankind in its darkness. She says she could also feel His love for the lost. The Lord spoke to her, saying, "Where are the wailing women who will watch with Me for one hour?"
Janice is a model of what God can do if we will heed His call to pray and stand in the gap. She wasn't looking to be an intercessor, she just wanted to pray — but God found an intercessor in her.
He will do this with anyone who is willing.
Maybe you are like Janice was and don't really know what an intercessor is. You just have a heart and a burden to pray, even though you may not understand why. Will you say yes to God? Will you watch with Him? It could be that you have stopped praying due to discouragement or to a hope deferred; if that is so, will you return and say yes again? Even if your fire has dwindled down to a flickering flame, you can recall the words our Father spoke to us about His Son: "He will not crush the weakest reed or put out a flickering candle … " (Isaiah 42:3 NLT).
Be encouraged! The Lord is still looking for intercessors!
Were you encouraged by Janice's testimony? How are you interceding for the nation? Share your thoughts and prayers below!
Author Gloria Robles is a passionate intercessor with a prophetic voice for today. For more from Gloria, go to Spotify or Anchor to listen to her podcast Something To Share. Photo Credit: Intercessors for America.
Partner with Us
Intercessors for America is the trusted resource for millions of people across the United States committed to praying for our nation. If you have benefited from IFA's resources and community, please consider joining us as a monthly support partner. As a 501(c)3 organization, it's through your support that all this possible.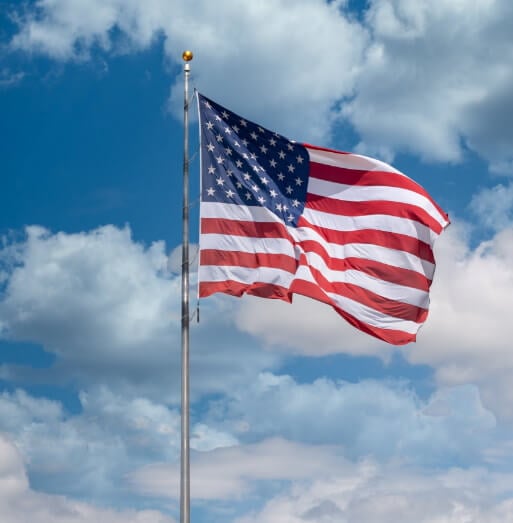 Become a Monthly Partner
You can post a prayer to share with others.
Christine S
October 8, 2022, 7:39 pm
Father, we thank You for the testimony of Janice Rhodes. Help us to grow in our intercession just as she has, God. We humbly "offer it with the prayers of all saints upon the golden altar which was before the throne. And the smoke of the incense, which came with the prayers of the saints, ascended up before God out of the angel's hand."
Alan V
October 7, 2022, 7:02 am
Father, we thank You for the testimony of Janice Rhodes. Help us to grow in our intercession just as she has, God. I pray for the many intercessors who are unsung and thank You for the ones who are known. Use them all for Your glory, O Lord.