Illiteracy: A Deliberate Result
Nancy Huff, IFA Contributing Writer
|
November 18, 2023
Illiteracy: A Deliberate Result
Nancy Huff, IFA Contributing Writer
|
November 18, 2023
I Prayed
have prayed
Lord, let our children learn to read so that they may know Your Word, live according to Your precepts, and hear the voice of Your Spirit.
"[S]tates and school districts have begun to acknowledge that they have long failed to properly teach pupils to read. Nearly every state in the nation has passed laws on reading and literacy . . .," The New York Times reported. What if the growing rate of illiteracy results from deliberate actions of those in power in education?
On Oct. 8, 2023, the National Assessment of Educational Progress (NAEP) report issued by the U.S. Department of Education reflected the reading and math scores for students tested in the 4th and 8th grades. NAEP made public their test results in The Nation's Report Card, revealing that 60% of students in our public and nonpublic schools read below grade level. This problem is not new, but America's public and private school issues with literacy are not getting any better.
View Comments (57)
The history of literacy in education reveals that the common denominator in this descent into illiteracy is that those in charge of our educational systems have turned away from God and embraced socialism. Generations of our students have continued to suffer as a result of those decisions.
To understand the deliberate promotion of illiteracy in American public schools, one must look at Paulo Freire, a Brazilian professor, educator, and devout Marxist. Freire authored two influential books: Politics of Education: Culture, Power, and Liberation, and Pedagogy of the Oppressed. The latter work landed Freire a Harvard professorship in 1969. He was nurtured at Harvard, and his work eventually became educational policy in classrooms across America. Pedagogy of the Oppressed is the third most cited book in social sciences and is used in virtually every education program in North America today.
In The Marxification of Education: Paulo Freire's Critical Marxism and the Theft of Education, James Lindsay details the radical Marxist ideas that are being implemented in today's classrooms. Here are a few of Freire's foundational beliefs:
All education must be "political."
"Minority" children should not be taught reading in the same way as "white" children are, because standard pedagogical methods only perpetuate a racially "oppressive" system.
All reading instruction should be based on the social issues relevant to the political system with which the learner is familiar.
Reading instruction should provoke student learners to political action.
The responsibility of a teacher is to teach "political literacy."
The teacher, too, must be a learner.
Students must die to the existing order and be "reborn" or "resurrected" as Marxist-socialist people.
It is not for those in positions of power or privilege to determine what it means to be "educated" and thereby to reproduce their own social construct.
Everyone, even an illiterate person, is a "knower," able to transform reality according to his or her own vision of political realities.
As today's schools focus increasingly on such "teaching" practices as these, they abandon the true teaching of literacy and thus lose ground on academics. When that happens, schools attempt to hide their failures from the taxpayers. A prime example of this is the Oregon State Board of Education ruling that all graduating students are exempt from proficiency requirements in math, reading, and writing skills — and this is to be in place until 2029.
For years, public schools have published their performance record in local newspapers or on websites, displaying public accountability for the billions of dollars in tax support they receive. But public schools are increasingly choosing to withdraw from rendering any account whatsoever.
Chicago has the nation's third-largest school district — and it also has a dismal history of failing schools. The school board recently voted not to make public the academic ratings of its schools based on students' test results. Instead, the board will now give schools a "social score" and a related "grade" based on the funding each school receives, and not based on actual academic performance.
When Jonathan Small, president of the Oklahoma Council of Public Affairs (OCPA), discovered that 45% of Oklahoma 4th-graders tested a minimum of one year below grade level in reading, he wrote in an OCPA article: … state reports show that from 2012 to 2021, Oklahoma schools' combined total funding for that decade was more than $70.68 billion. (Indeed, increased education spending is a century-long trend.) How is that not enough to teach children to read?
Indeed, the late John Taylor Gatto, a teacher and the author of The Underground History of American Education and of Dumbing Us Down: The Hidden Curriculum of Compulsory Schooling, knew lack of funding, overwhelmed teachers, discipline problems are not the reasons for America's failing schools. The failure is in the system itself, he said, built as it is on socialism and on exalting government above parental authority — it is this that has led to our educational breakdown.
In Dumbing Us Down, Gatto wrote: "No large-scale reform is ever going to work to repair our damaged children and our damaged society until we force open the idea of 'school' to include family as the main engine of education."
Editor's note: As intercessors, we must come alongside the nation's children. They need our prayers! Let's ask the Lord how He wants us to pray for them and the schools they attend.
Share a prayer below that God would restore our education systems and our families.
Nancy Huff is an educator with a mission to equip believers to pray strategically for the cultural mountain of education. She is the author of Taking the Mountain of Education: A Strategic Prayer Guide to Transform American Schools; Safety Zone: Scriptural Prayers to Revolutionize Your School; and Decrees for Your School. She leads groups for prayer at key educational locations across the U.S. Find out more by visiting TakingTheMountainOfEducation.com. Photo Credit: esthermoreno/Canva Pro.
Partner with Us
Intercessors for America is the trusted resource for millions of people across the United States committed to praying for our nation. If you have benefited from IFA's resources and community, please consider joining us as a monthly support partner. As a 501(c)3 organization, it's through your support that all this possible.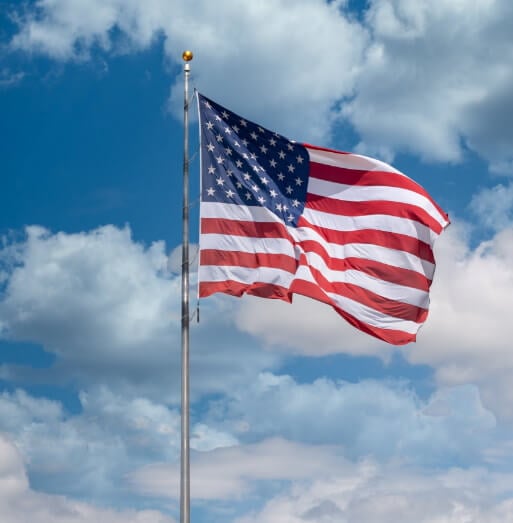 Become a Monthly Partner
You can post a prayer to share with others.
De B
November 19, 2023, 10:45 pm
Dear Father, Forgive us as parents and grandparents for neglecting our biblical duty to train our children in Your ways and deceptively believe that "professionals" know what our children need better than we can under Your direction. We repent and commit to turning to You for guidance from Your Word as we train up this new generation to know Your word and Your will. May Holy Spirit move in the hearts of many to take personal responsibility for educating children within their household by removing them from ungodly government schools that teach children to worship at the altar of secular humanism and fill their minds with all forms of evil. May Holy Spirit move in our youth to hunger aftrr You and seek You with all their heart, soul, mind, and strength and to receive Jesus as Lord and Savior. Amen.
Gretchen C
November 18, 2023, 3:45 pm
Lord, let our children learn to read so that they may know Your Word, live according to Your precepts, and hear the voice of Your Spirit.
Christine S
November 18, 2023, 9:53 am
Lord, let our children learn to read so that they may know Your Word, live according to Your precepts, and hear the voice of Your Spirit.
sharon s
November 18, 2023, 7:11 am
Lord Your Word says we have not because we ask not. We come to you asking for our precious children. Lord, let our children learn to read so that they may know Your Word, live. according to Your precepts, and hear the voice of Your Spirit. Let them read and understand for themselves how precious they are and that our God has care and a plan for their individual lives. Let them know the truth of what Jesus has done for them resonate within their hearts. Give them hope for their lives and hope for all those coming after. Bless each child and surround them with your love and turn the hearts of the fathers back to their children and children back to their fathers. Let your Holy Spirit and divine appointed angels go forth in Jesus precious name and by His blood
sharon s
November 18, 2023, 7:06 am
Lord, let our children learn to read so that they may know Your Word, live according to Your precepts, and hear the voice of Your Spirit.
Zoe E
November 18, 2023, 3:18 am
Lord, let our children learn to read so that they may know Your Word, live according to Your precepts, and hear the voice of Your Spirit.