Dems Fear Losing Seats over Inflation
I Prayed
have prayed
Father, we need a divine intervention to stop the reckless federal policies that have led us to this mess. Pull us out of this inflation and recession, Lord, and reform our government, Father!
Even Democrats are acknowledging this crisis. No matter who is in power, we need to pray that our economy is fixed.
From CNN. The cost of consumer goods has jumped to its highest point in four decades. But in some of the most important battleground races in the country, the situation is even more dire for Democrats, who saw their constituents hit with price increases that were higher than the national average.
View Comments (5)
In Phoenix, Arizona — a state where Democratic Sen. Mark Kelly is facing one of the toughest reelection races this fall — the cost of goods rose a whopping 12.3% from June 2021 to June 2022, according to the Labor Department. That's over three points higher than the national average, which hit 9.1%.
Meanwhile, in the Atlanta metro area — which is represented by vulnerable Democratic Sen. Raphael Warnock — costs climbed 11.5% over the same 12-month period.
The latest inflation numbers, particularly in key swing states that could determine control of the Senate, brought into focus the deepening political problems for President Joe Biden and his party, and explain why vulnerable Democrats have publicly rung the alarm about the issue. Democrats desperate to retain control of Congress are now pleading with the administration and their party leadership to help them more forcefully combat rising prices — and, in the process, hang on to their seats.
Kelly told CNN that the Biden administration needs "to be looking for more opportunities to do things to lower costs…."
And Warnock told CNN that Congress needs to suspend the federal gas tax and cap insulin prices. The first idea has been dismissed by House Speaker Nancy Pelosi since it's not clear that consumers would reap the rewards, but the second could soon see action on the Senate floor. Warnock also called to invest in US semiconductor and microchip manufacturing. Warnock said some people now have to choose between buying groceries and buying prescription drugs….
Inflation has become the top political issue for Americans, worrying nervous Democrats who know that there is no quick fix in Washington to create greater supply and less demand for products. Vulnerable Democrats say inflation has dominated conversations both back at home and in Washington, where the party is internally wrestling over potential solutions with a little more than 110 days until the November election.
"This is a grocery and gas election," Rep. Tom Emmer of Minnesota, the head of the National Republican Congressional Committee, told CNN. "(The Biden administration) had these goofballs talking about inflation was gonna be transitory, and then it was Putin's fault, and now it's Republicans' fault. They just need to look at themselves in the mirror. And you know what, in November, this is why they're going to lose…."
On Wednesday, the Biden administration gave a new defense: the latest inflation record was "out-of-date" because gas prices have decreased over the past few weeks.
But that response was not enough for Democrats on Capitol Hill, as Republicans continued to pummel them over the issue….
Some Democrats are starting to point the finger at one another. New Hampshire Sen. Maggie Hassan, a vulnerable Democrat, criticized the Biden administration's handling of inflation, telling CNN: "I have said for a while that I thought he and the administration have been too slow to react to it…."
A Monmouth poll from earlier this summer asked Americans to name the biggest concern facing their family. The most common answer was inflation (33%), followed by a series of related economic issues, including gas prices (15%), the economy (9%), and everyday bills such as groceries (6%)….
Asked if he was worried that the increase in prices could hurt Democrats' ability to hold onto the 50-50 Senate, Michigan Sen. Gary Peters, the Democratic Senatorial Campaign Committee chairman, acknowledged inflation was a "major" issue, noted some bills Congress hopes to pass to decrease prescription drug prices, and pivoted toward the Republican effort to remove the right to abortion.
"We understand that clearly rising prices is a problem for families and we're making efforts to help families deal with those rising costs," Peters said. "And you just contrast that to the Republicans, who are completely silent on actually how to fix anything, and in fact are engaged in extremist politics and want to take rights away from women, and are not talking about issues that American people care about…."
Do you think that inflation will define the upcoming election? Share your thoughts and prayers below.
(Excerpt from CNN. Photo Credit: Canva)
Partner with Us
Intercessors for America is the trusted resource for millions of people across the United States committed to praying for our nation. If you have benefited from IFA's resources and community, please consider joining us as a monthly support partner. As a 501(c)3 organization, it's through your support that all this possible.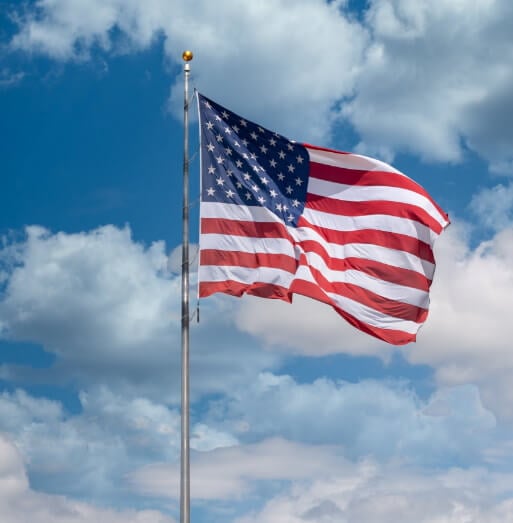 Become a Monthly Partner
You can post a prayer to share with others.
christine s
July 19, 2022, 6:45 pm
Father in Heaven, we desperately need Your divine intervention to stop the reckless federal policies which have led us to this mess. Please pull us out of this inflation and recession, Lord, and reform our government, Father!
Maureen L
July 19, 2022, 11:51 am
Heavenly father, We need you. We need your wisdom we need your guidance, We need your help. This is greater than us. Your word says it is not by might nor by power but by your spirit. We understand that they are trying to destroy America from within. We understand the plan is to tear America down to be like any 3rd world country. The globalist do not want America to be strong. God we need you to go before us prepare the way, Open doors Take out the ungodly leaders and representatives and Congressman. God open people's eyes to see that we need to clean house on both sides there are rhinos and traders on both sides we need to do a clean sweep in sweep of all the unrighteous ungodly America hating leaders in Congress and senate and send it in the States and in the capital. God I pray that people's eyes are opened up to see what is going on here. As a nation we need to recognize you to call out to you to repent and to ask for your mercy and grace to turn this thing around. We cannot do it without your help Lord. Let God-fearing American loving people stand up speak up and be counted for freedom for sovereignty for righteousness for godliness, For independence As a nation, Energy independent but help us be unified in our goal as a nation to remain strong and free and prosperous and sovereign. God I pray that through these difficult times people's eyes and ears and hearts are opened up to you to your purpose to your plan that a mighty wave of revival will sweep this land and many will be saved and Jesus name