Update from Powerful Pennsylvania Prayer Event
Lori Meed, IFA Contributing Writer
|
July 17, 2022
Update from Powerful Pennsylvania Prayer Event
Lori Meed, IFA Contributing Writer
|
July 17, 2022
I Prayed
have prayed
Father, we thank You for the success of this event. We pray that You would continue to move powerfully in and through our nation, just as William Penn desired.
Hearty thanks to all who participated in, prayed for, and acted on the Celebrate Freedom: Penn Proclamation for Peace and Unity event held in Harrisburg, Pa. on July 1, 2022, in the Capitol Building Rotunda.  [See You Can Awaken 'Penn's Holy Seed of a Nation'!, June 28]
View Comments (4)
This historic event marked an official affirmation of the original intent and principles undergirding the foundation and freedoms of our Constitution and Bill of Rights. For any who may have missed the event, click this link to view the event.
The event was joint venture hosted by Representative David Zimmerman, representing the 99th legislative district of Pennsylvania, Senator Cris Dush representing the 25th Senatorial District of Pa., and Dr. Abby Abildness founder and CEO of Healing Tree International.
After a glorious singing of the national anthem by Caitlin Sellers, Rep. Zimmerman answered the question of why we should honor William Penn. "Penn's quest for freedom and justice was for all; for all nations, not just for Pennsylvania." Sen. Dush then referred to Penn's multiple imprisonments for "standing for the courage of his convictions."
Pastor Joseph Green of St. Paul's Missionary Baptist Church in Harrisburg opened in prayer. "Freedom means that even those who do not hold to the tenets of [the Bible] realize that it is vital that those of us who do should be able to do it freely and with reverence." He prayed 1 Kings 8:14 -18, speaking of Penn's desire to build a house for the Lord which would bless all nations.
Representative Zimmerman then gave a moving account of Penn's life, speaking of his encounter with God at Oxford, his 'becoming convinced' of Quakerism, his numerous imprisonments for his convictions, his writing (No Cross, No Crown), the land grant from King Charles, and his journey on the ship Welcome. Zimmerman read the prophetic word from God Penn received and is inscribed in the ceiling of the rotunda in the Capitol Building in Harrisburg: "There may be room there for such a Holy Experiment, for the nations want a precedent and my God will make it the Seed of a Nation, that an example maybe set up to the nations, that we may do the thing that is truly wise and just."
Senator Dush reiterated that both the Declaration of Independence and the Bill of Rights were drafted in Philadelphia, using Penn's Charter of Privileges and Constitution of Pennsylvania as models, which then also became models for most state governments as well. A cornerstone of these writings was a clear description of religious freedom – 'a freedom OF religion not a freedom FROM religion.' Penn invited Quakers, Presbyterians, Anabaptists, Lutherans, Huguenots, Catholics, and Jewish settlers to be a part of this Holy Experiment, often paying for them to travel from Europe and granting them land in this new colony.
As for his interactions with the First Nations peoples, Penn made treaties, paying them for 4 parcels of land that he acknowledged belonged to them. He honored his treaties, keeping his word. He had told King Charles, when warned about the natives being his enemies, "Let us see what love can do."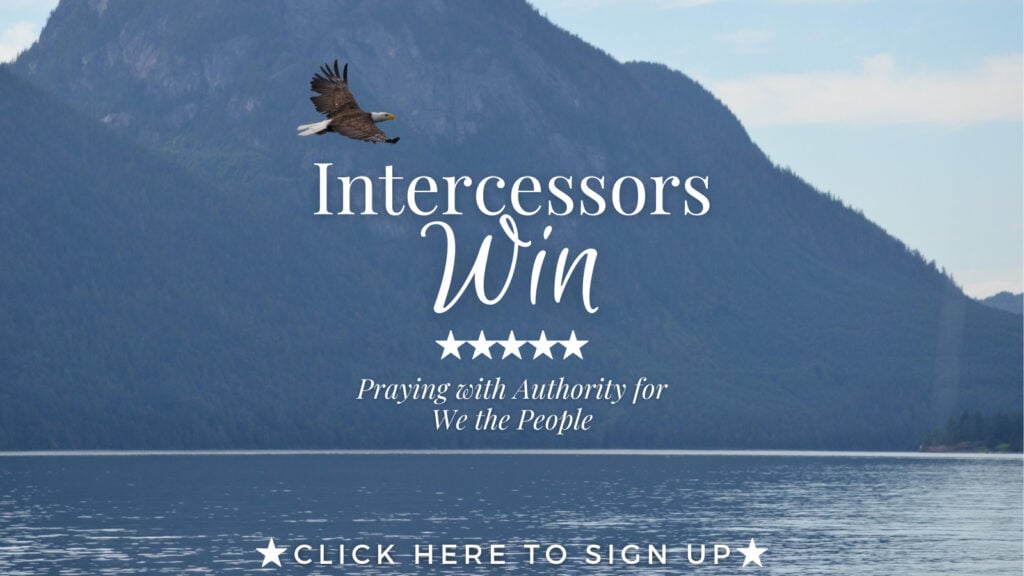 Senator Dush continued with Penn's life story, describing how William Penn was given sovereign power over all of Pennsylvania, making him the single largest landowner in the world at that time. Penn brought his religious convictions into his government and crafted a government 'by the people and for the people.' He voluntarily gave up the many powers that rested in him alone. Senator Dush traced the original Pennsylvania Constitution (and five successive iterations since its inception) to a covenantal relationship rooted in the giving of the Law to Moses on Mt. Sinai. He shared that Deuteronomy was also the most often quoted book in the crafting of the American Constitution.  "In 1776, the sovereignty that belonged to the crown fell to the American people and, understanding that we could not make laws unto ourselves, we chose a covenantal relationship where THE PEOPLE are the sovereigns. This idea came from William Penn."
After a stirring speech from Senator Lisa Baker, whose ancestors came over on the ship 'Welcome' with William Penn, Senator and gubernatorial candidate Doug V. Mastriano spoke to much applause and a standing ovation.
Senator Mastriano has appeared on IFA's Pray with America's Leaders to talk about election integrity. He has an extensive background in the military. He is a naturally gifted orator and historian, and spoke passionately, referring to his watch to recount intimate details of the Civil War battle of Gettysburg which began on July 1st, 1863. He reiterated that the fight was for 'William Penn's Seed of the Nation.' He referred to Penn's history of being jailed for his conscience and declared that 'the Light of Liberty was lit in Philadelphia in 1776.' "Without Pennsylvania, there is no nation. And without William Penn there is no Pennsylvania." Senator Mastriano reiterated Ben Franklin's warning after the signing of the Declaration of Independence, when asked, "Well, Mr. Franklin is it a Republic or a tyranny?" Ben Franklin replied, 'A Republic if you can keep it."
"Our job is to keep it." This is a frequent refrain from Senator Mastriano who has fearlessly fought for these freedoms internationally and here in Pennsylvania during his terms as senator, boldly calling out injustice and the illegal use of power by politicians and courts. He then reminded us that God is a God of justice and that at Gettysburg, the Texans who were fighting for the Confederates stated, "We won every battle until God stopped us on Little Round Top." A Republic if we can keep it.
Appellate Judge Patricia McCullough thanked all who attended for persevering in prayer and being willing to lay down their lives for Penn's vision. She quoted British Jurist William Blackstone who wrote that 'All law is based on natural law, and natural law is based on divine law. The bottom line then is that, "Any law that does not comport with these two types of law is not a valid law."
She then quoted George Washington, from his first inaugural address, "Since we ought to be no less persuaded that the propitious smiles of heaven can never be expected on a nation that disregards the eternal rules of order and right, which heaven itself has ordained."
"Penn knew this when he based all on the divine law of Love."
Judge Mc McCullough finished with a powerful prophetic prayer over all of those assembled.
Mary Faus, leader of the Reading House of Prayer, and First Nations Anishinaabekwe Spokesperson, also representing Lenni-Lenape, Conestogas and Susquehannock peoples, then spoke at length about Penn's treaties with the First Nations peoples. Penn respected Native Americans and their personal, religious, and property rights. Penn wrote this to the Lenape nation in 1681, "There is One Great God and power that hath made the world. God has been pleased to make me concerned for your part of the world, but I desire to enjoy it with your love and I desire to win and gain your love and friendship." He paid the Indians for the land, believing that they were the true owners, not the king of England. Faus prayed, blessing the land from the First Nations peoples, and receiving Europeans as her brothers and sisters. She also honored William Penn's legacy and committed as a representative of the First Nations to partnering with others to see the Seed of the Nation awakened.
The Proclamation for Peace and Unity was then read in its entirety.
Dr. Abildness emphasized that we were there to "have our hearts burn with the message as we understand the DNA of the holy seed of Pennsylvania as a holy example and precedent to all the nations of the world."
"Pennsylvania carries the precedent for how God intended holy governance to be. Penn's father had sent him to Oxford University to learn to rule a nation. But while he was there in Christ's Church, he got a vision from God which was what started all of this! A light came into the room and he heard from God, a supernatural experience, from Isaiah 45:3, 'He shall build my city and he shall set my captives free.' Penn felt that that was a seal of divinity on his heart. It changed everything."
When his father wanted him to rule with the king and not follow the way of his conscience as a Quaker, he replied that he had to obey God. She then related that while in prison for his conscience he met others who were imprisoned for their faith, and upon getting out and getting the land grant, he had a vision that Pennsylvania would be a safe haven for religious freedom. He believed that people of all faiths could dwell together peaceably. And now we are inheritors of that freedom. A republic if we can keep it.
Dr. Abildness related that when visiting dignitaries from other nations hear Penn's story, they 'pat their hearts' and declare that if this is the form of government that came from God then they want it for their nations as well. She spoke of 'the seed going viral' as she has been able to meet with representatives of the UN who desire to rule their nations and have the United Nations operate according to Penn's original precepts. Dr. Abildness reminded us that Penn knew that what God had shown him would allow nations to sit at tables together having open discussions according to godly principles that would avert war. The DNA of Pennsylvania is of true peace and unity. The Liberty Bell itself was cast on the 50th anniversary of Penn's Charter of Liberties. Engraved on it is Leviticus 25:10, which says, 'Proclaim liberty throughout all the land and to all its inhabitants.'
"When Penn's vision comes to full fruition, it will be Revelation 22:2, "The leaves of the tree are for the healing of the nations. We need to bring this back to day. We need to have the vision of what Penn established to have true peace and unity for the nations."
Dr. Abildness then read a portion of Penn's Proclamation for Peace and Unity and had all attendees recite together, "We proclaim liberty throughout the land and to all the inhabitants thereof!" Everyone was dismissed for times of prayer and signing as the legislature convened in the Capitol.
This was an historic day, the replanting and reawakening, as it were, of the Holy Seed of this nation. We owe a debt to those visionaries, legislators, senators, representatives, lawgivers, pastors, and representatives of First Nations who boldly declared their faith in the One True God and affirmed their lifelong support for the Holy Experiment started by Penn. They give their energies and talents to implement it. Their names are listed here for ongoing prayer and to honor their contributions:
You can sign the Penn Proclamation for Peace and Unity! Click here for more information.
Are you encouraged by this report? If so, share this article with your friends and family to encourage them!
Author Lori Meed is an IFA intercessor who shares her wisdom and intercessory insight on Pray with Others LIVE. Join us Tuesdays at 12:15 pm ET for a time of praying together for God's purposes in our nation, covering the top issues and prayer needs from Headline Prayer. Photo Credit: Getty Images.
Partner with Us
Intercessors for America is the trusted resource for millions of people across the United States committed to praying for our nation. If you have benefited from IFA's resources and community, please consider joining us as a monthly support partner. As a 501(c)3 organization, it's through your support that all this possible.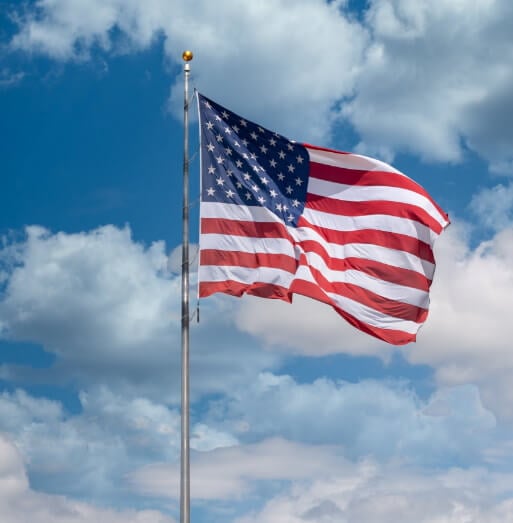 Become a Monthly Partner
You can post a prayer to share with others.
Alan V
July 17, 2022, 8:52 am
Father, we thank You for the success of this event. We pray that You would continue to move powerfully in and through our nation, just as William Penn desired. Thank You for showing up at one of the original thirteen colonies.