COULD CHINA'S BIBLE BAN IMPACT YOU?
Aaron Mercer, Contributing Writer
|
February 16, 2021
COULD CHINA'S BIBLE BAN IMPACT YOU?
Aaron Mercer, Contributing Writer
|
February 16, 2021
I Prayed
have prayed
Lord, we know we shouldn't take access to Your Holy Word for granted. Please overcome the efforts of those who would block or distort it. And please bless our brothers and sisters in China.
It's hard to imagine not having a Bible — a physical copy of the Word that I can hold, read, and spiritually digest. But what if I couldn't find one? What if retail giants like Amazon no longer carried them?
View Comments (14)
Thankfully, that prospect seems almost unthinkable here in the United States — almost. More on that in a moment. But as we pray, we definitely should count this among our blessings. We should remember that not everyone can say the same, particularly in a place like China.
An article from the Barnabas Fund recently caught my attention. Contacts of that ministry, which aids persecuted Christians, reported that China is escalating its crackdown on the Holy Scriptures. Already those seeking a copy of the Word are viewed with suspicion, and several years ago major online retailers like Amazon were required to drop Bible listings in the communist state. Now, according to Barnabas sources, the restrictions are also being more rigorously enforced on Taobao.com, a massive e-commerce site where vendors and consumers interact directly — essentially China's e-Bay.
For context, it's important to remember that China has about 1.4 billion people — the world's largest population. The U.S., while the third most populous nation, has only a fraction of that number (around 330 million). With that in mind, it should perhaps not surprise us that China has more than 50 percent of the entire world's e-commerce transactions. The U.S. Department of Commerce reports, "Moving into 2021, China's eCommerce market is predicted to be larger than those of the U.S., UK, Japan, Germany, and France combined."
Taobao and its sister Tmall have the corner on over half of that gigantic market, and in today's environment merchants would be very hard pressed to have any success moving Bibles there. The Barnabas source stated, "Now it is extremely dangerous for both buyers and sellers to get involved in this business, so you barely find these [Christian] books on Taobao."
Worse, the Chinese Communist Party is not only attempting to shut down the flow of Bibles to its people, it is also intent on creating its own state-serving version. Yes, it wants to re-write the Bible.
According to a Wall Street Journal opinion piece last year, state-run media in China reported a gathering of supposed scholars with a Politburo member interested in "making accurate and authoritative interpretations of classical doctrines to keep pace with the times." One reported change allegedly distorts the powerful "Go, and sin no more" passage of John 8 in a radical and disturbing fashion — it would attempt to denigrate Christ and of course elevate the role of state authority.
So we need to be praying for our brothers and sisters in China. But why did I mention our own house earlier?
Well, as surprising as it may sound, China is also the foremost exporter of Bibles in the world. In fact, many of the 20 million Bibles sold in the U.S. every year are printed by Amity Printing Company in Nanjing. Among major customers are HarperCollins Christian Publishing (HCCP), which produces the New International Version (NIV) and the King James Version (KJV), and Tyndale House, which has rights to the New Living Translation (NLT).
In a fascinating (and alarming) article, Nina Shea, Director of Hudson Institute's Center for Religious Freedom, unpacks the American Bible market's vulnerability to U.S.-China relations. In fact, she recounts how the rise of the recent trade war between the two giants led Bible publishers to seek federal relief from tariffs in 2019.
Shea concludes her piece by stating, "Though they started with good intentions, the publishers are now in a bind. Protecting this supply chain will become untenable as the CCP continues to tighten its control."
She goes on to suggest, "American Bible publishers can best preserve Americans' First Amendment rights—and their own reputations—by immediately shifting their printing out of China."
I take my Bible for granted. I shouldn't. We shouldn't.
Let's pray for our fellow Christians in China and all those who desire a chance to understand the Gospel. Let's pray for continued unencumbered access to the Holy Scriptures in our own nation, too.
"For truly I tell you, until heaven and earth disappear, not the smallest letter, not the least stroke of a pen, will by any means disappear from the Law until everything is accomplished. " (Matthew 5:17)
Aaron Mercer is a Contributing Writer with two decades of experience in Washington, D.C.'s public policy arena. He reflects on faith, technology, and the public square at FTPolicy.com. (Photo Credit: Unsplash.)
How will you pray for the spread of the Holy Scriptures today?
Partner with Us
Intercessors for America is the trusted resource for millions of people across the United States committed to praying for our nation. If you have benefited from IFA's resources and community, please consider joining us as a monthly support partner. As a 501(c)3 organization, it's through your support that all this possible.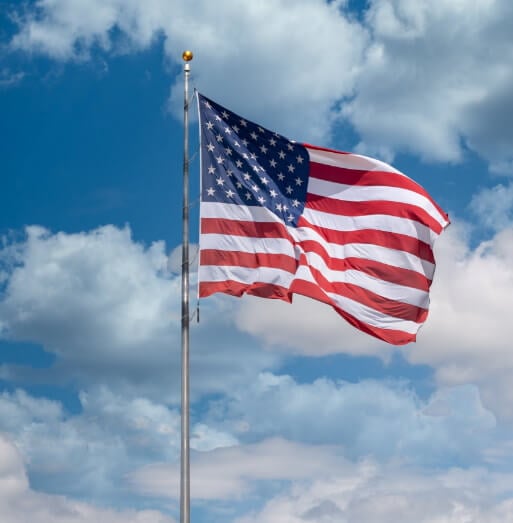 Become a Monthly Partner