Border Crisis: A Mission Opportunity
Remco Brommet, IFA Contributing Writer
|
September 6, 2022
Border Crisis: A Mission Opportunity
Remco Brommet, IFA Contributing Writer
|
September 6, 2022
I Prayed
have prayed
We pray for the many who have crossed our border, and about their desperate plight. While we pray for enforcement of our laws, we pray for Kingdom good to come out of the crisis.
We have prayed very much already about the burgeoning immigration crisis at our southern border. An entire IFA Prayer Guide is devoted to praying about the inhumane ordeals many border migrants have been enduring, and about rising concerns that our seemingly porous borders bring sharp increases in fentanyl trafficking and other crime. The fentanyl problem has created what one Texas sheriff called "a tsunami of death."  
According to The Western Journal, the numbers of illegal border crossings shattered records this year, with 1,853,837 migrants entering the U.S. between October 2021 and August 2022.   
View Comments (57)
Few of us can help but feel a little bit — or a large bit — angry over the failed policies of the government, and about the multitudes who blatantly ignore immigration laws to pretty much invade our nation and take advantage of our land, our housing, and our job market. I must admit to some indignation here myself. I am an immigrant who has jumped through all the hoops the U.S. State Department sets up for those wishing to reside here legally, and I have forked over sizable amounts of money to become a permanent resident and, eventually, a U.S. citizen. And all because I respect a nation's laws. So, the fact that many immigrants ignore those laws and that the government condones this and even gives them benefits — that does frustrate me.  
In my flesh.  
But in my spirit, God has convicted me that He does not look at it that way. He sees people who have been created in His image and who are lost, devoid of hope, and in need of salvation. And He loves them. He loves them so much that He became flesh and died on the cross for them. For God so loved the world, that he gave his only Son, that whoever believes in him should not perish but have eternal life (John 3:16) — this applies to them as much as to anyone else. Where we might see people capable of harming our national security and of impinging on our way of life, He sees a field ripe unto harvest. He died for the least, the lost, the last, and for those left behind and left out. They qualify.  
According to an article by missions group TMS Global, mass migration is one of the most prominent trends in world missions today. We have seen a lot of it recently. During the years that followed the start of a civil war in Syria in 2011, some 6.8 million people were forced from their homes. And last year, the Russian invasion of Ukraine touched off a westward refugee stream that now numbers 6.3 million.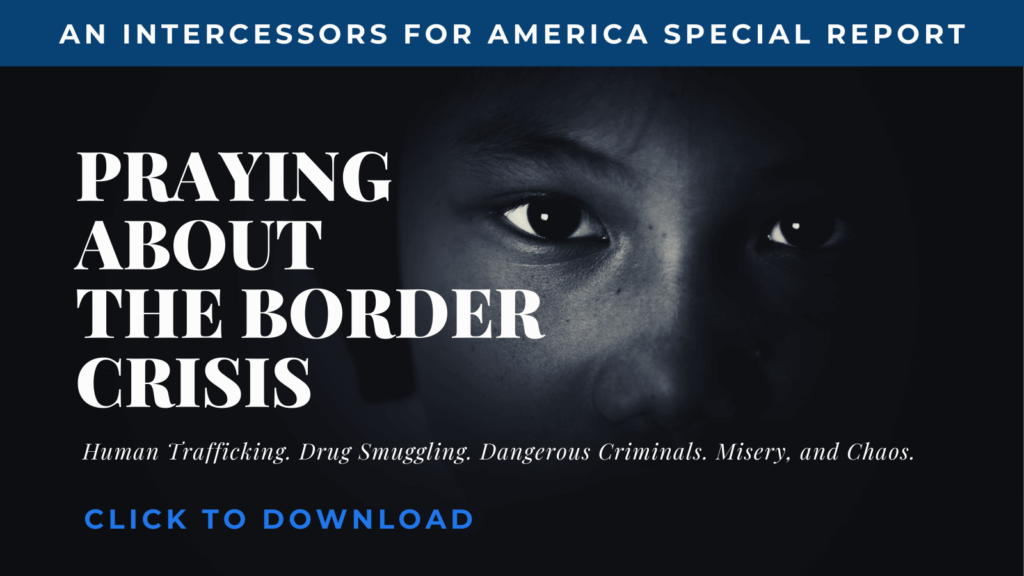 One might argue that those refugees were escaping a war. The immigrants pouring into our land, on the other hand, are entering illegally, and that is different. But is it? An article published by NBC News in 2018 describes the horrible circumstances illegal border-crossers are trying to get away from. Most are from the northern triangle of Central America — El Salvador, Guatemala, and Honduras — where violence, corruption, intimidation, poverty, crime, and disease are a way of life. I saw a snippet of this during a missions trip to Honduras, where I preached at a neighborhood church in the capital city of Tegucigalpa. My driver rushed me through the area and hastily pulled in through the iron gates of the church compound, which were then shut immediately behind us. The pastor told me over dinner that only a few days before, nine headless bodies had been deposited out in front of the church — the result of a local gang war. Life in the hood, and it happens almost every day. 
For the people who caravan to our border and risk rape, mistreatment, torture, trafficking, and even death, the worst circumstances in the U.S. are still better than what they have left behind. So, in many ways, they are war refugees: They are escaping gang wars, drug wars, and an all-out war on their lives and well-being. To be sure, just as the Syrian refugee crisis became a cover for terrorists and Islamic militants sneaking into Europe, and as the Ukrainian refugee crisis brought in crime, human trafficking, and drugs to some areas, these Latin American immigrant waves do include criminals, drug traffickers, gang members, and human traffickers. But I would venture to say that most of the people are simply desperate human beings seeking a better, safer life.   
I heard one student of missiology say once that if we cannot or will not go out to the nations to preach the gospel, God will bring the nations here to us. I think that is what might be happening here. For this reason, these millions of illegal immigrants who have crossed the border and are now quietly being distributed all over the country represent a huge opportunity for gospel missions, as well as a test of our Christian faith in action. After all, Jesus gave us the story of the Good Samaritan (Luke 10:25–37) to expand our notion of which "neighbors" we are to love. Not just that, but He also gave us a sobering glimpse of what He will be looking for on the Day of Judgment, when He calls all to account:  
 "Then the King will say to those on his right, 'Come, you who are blessed by my Father; take your inheritance, the kingdom prepared for you since the creation of the world. For I was hungry and you gave me something to eat, I was thirsty and you gave me something to drink, I was a stranger and you invited me in, I needed clothes and you clothed me, I was sick and you looked after me, I was in prison and you came to visit me.' Then the righteous will answer him, 'Lord, when did we see you hungry and feed you, or thirsty and give you something to drink? When did we see you a stranger and invite you in, or needing clothes and clothe you? When did we see you sick or in prison and go to visit you?' The King will reply, 'Truly I tell you, whatever you did for one of the least of these brothers and sisters of mine, you did for me'" (Matthew 25:34–40 NIV).
The epistle of James says something similar:  Religion that God our Father accepts as pure and faultless is this: to look after orphans and widows in their distress and to keep oneself from being polluted by the world" (James 1:27).  
God's desire is for us, the Body of Christ, to express in word and deed our faith in Him Who died for all, and thus to ensure that these immigrants' physical, emotional, and, above all, spiritual needs are being met. Doing this is not without risk. An article in SBC Global explains that when helping undocumented immigrants, churches must be wise and understand what they can do legally and what sort of help would constitute breaking the law. I would say that the quiet distribution of so many by our own government creates greater opportunity for believers to help them and love them to Christ without fear of breaking any law. 
For our community of intercessors at IFA, this presents an opportunity for fervent prayer. Jesus commanded us to pray for laborers to be sent into the fields, which are ripe unto harvest (Matthew 9:38). Since He is bringing the "fields ripe unto harvest" into our own backyard, let us pray that He will also raise up a multitude of Spanish-speaking ministries to bring the gospel to these millions of lost, desperate, and deeply wounded souls pouring into our border — along with the wisdom and fortitude to combat the criminal and substance abuse elements in its wake. 
Father in heaven, we thank You for Your love. That love found us, and You have said that Your desire is that all people might be saved and come to the knowledge of Your truth (1 Timothy 2:4). We pray for the many who have crossed our border, and about their desperate plight. Send forth laborers among this ripe harvest field. Raise up a multitude of ministries with the resources to meet these border-crossers' physical and emotional needs and to bring them to salvation in Christ, so that they, in turn, being transformed into the image of Christ, will become ambassadors for the gospel. Give law enforcement agencies and government authorities the wisdom and strength to uncover and root out criminal activities and to stop the flow of fentanyl into our country and the resultant increase in drug-related crime. Grant that the people crossing the border would be willing to accept the helping hand of the Church to help resolve this crisis. In Jesus' name. Amen. 
  Join us on Pray with Others Live to pray with Remco about this issue. And share your thoughts in the comments!
Author Remco Brommet is a pastor, spiritual growth teacher, and prayer leader with over 40 years' experience in Europe, Southeast Asia, Africa, and the U.S. Born and raised in the Netherlands and having pastored his first church in Amsterdam, he moved to the U.S. in 1986. He and his wife, Jennifer, live north of Atlanta. When not writing books, he blogs and assists his wife as content developer and prayer coordinator for True Identity Ministries. Jennifer and Remco are passionate about bringing people into a deeper relationship with Christ.
Partner with Us
Intercessors for America is the trusted resource for millions of people across the United States committed to praying for our nation. If you have benefited from IFA's resources and community, please consider joining us as a monthly support partner. As a 501(c)3 organization, it's through your support that all this possible.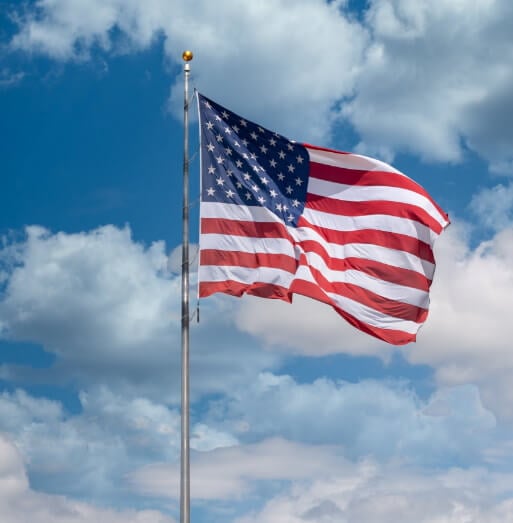 Become a Monthly Partner
You can post a prayer to share with others.
Dona S
September 6, 2022, 7:55 am
We pray for the many who have crossed our border, and about their desperate plight. While we pray for enforcement of our laws, we pray for Kingdom good to come out of the crisis.
christine s
September 6, 2022, 7:53 am
Father God Please protect our borders from the enemy. We pray for so many who have crossed our borders, and about their desperate plight. While we pray for enforcement of our laws, we pray for Kingdom good to come out of the crisis. Please help those who genuinely seek refuge from their countries, and prosecute and imprison those who have evil intentions toward America.