July 14, 2020 | From Fox News
Lord God, we pray that ideas that are not from You would not take hold in our nation. We pray that Your ideas for our nation would reign supreme.
A task force set up by presumptive Democratic nominee Joe Biden and Sen. Bernie Sanders, I-Vt., this week released a broad array of policy recommendations for the party's convention platform — part of an effort to find common ground between the party's center and its left flank.
The initiative represents an effort to bring together the more radical elements of the party – those who had supported Sanders, a self-described democratic socialist – along with Biden's more centrist candidacy. The task force's mission, according to a statement, is to address six key areas: climate change, criminal justice reform, the economy, education, health care and immigration.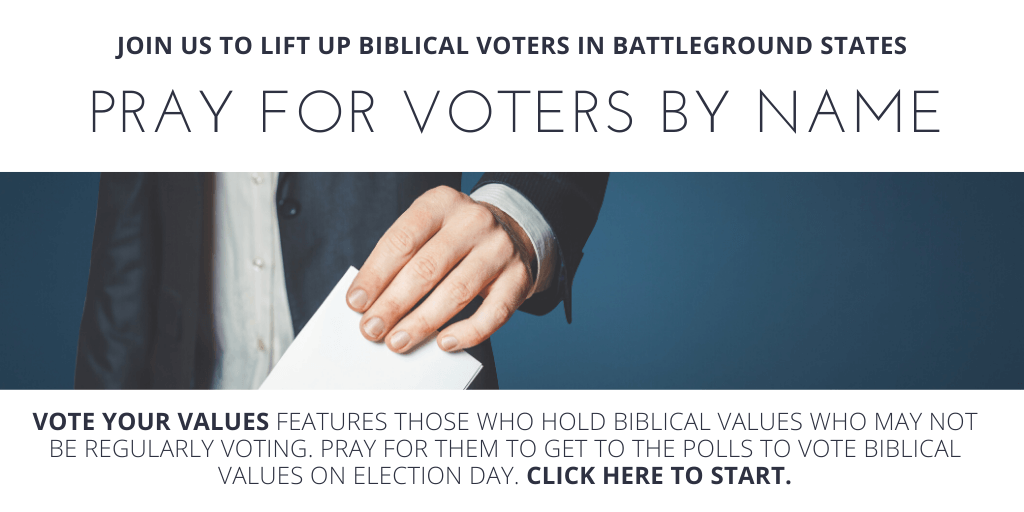 Notably, a number of hot-button issues for the left, including "Medicare-for-All," defunding the police, the Green New Deal and abolishing Immigration and Customs Enforcement (ICE) are not explicitly mentioned in the recommendations. But the document does move in the direction of those outcomes.
"Though the end result is not what I or my supporters would have written alone, the task forces have created a good policy blueprint that will move this country in a much-needed progressive direction," Sanders said in a statement.
Biden, meanwhile, said it was a "bold, transformative platform for our party and for our country."
"And I am deeply grateful to Senator Sanders for working together to unite our party, and deliver real, lasting change for generations to come," he said. . . .
While there is no "Medicare-for-All," which was one of Sanders' signature proposals, it does call for the establishment of a "high-quality public option plan…without deductibles" administered by the government, not private companies, with no co-pays, allowing people to enroll in Medicare at 60 instead of 65.
"Democrats will also make available on the marketplace a platinum-level, federally administered health insurance option with low fees and no deductibles, so that everyone will have access to this high-quality, low-cost plan. Low income Americans will be automatically enrolled in this federally administered option at zero cost to them," the document reads. . . .
Significantly, it would also ban for-profit private charter schools, and also opposes private school vouchers. It would also reinstate Obama-era Title IX protections for transgender students.
For colleges, it calls for grants for historically black colleges and universities, and calls for making community colleges tuition free.  On student debt, it would forgive up to 50G in student debt for those in public services, cancel loans for public servants teachers or disabled students. It would also forgive all undergraduate tuition related debt from two and four year colleges for debt holders earning up to 125,000, with phase outs.
Separately, the climate change task force – co-chaired by progressive Rep. Alexandria Ocasio-Cortez of New York and former Secretary of State John Kerry – calls for a faster timetable to achieve net-zero carbon emissions than Biden has previously advocated for, instead of the Ocasio-Cortez-championed Green New Deal to overhaul environmental policy, which also was not included in the recommendations. . . .
The list of recommendations will go to the Democratic National Convention's (DNC's) platform committee to consider.
While it doesn't go as far as the party's hard-left would like, it was called out by Republicans as bowing to the socialist wing.
"This is not a unity group, this is surrendering to the socialists," House Minority Leader Kevin McCarthy, R-Calif., said on "Fox & Friends" on Thursday.
(Excerpt from Fox News. Article by Adam Shaw and Allie Raffa.)