July 14, 2020 | From Lila Torres, IFA Intercessor
God Almighty, may Your righteousness be exalted in this upcoming election. Help us to vote our biblical values with each election.
There is a crisis in our nation today that is destroying the moral fiber of our a nation. It is like the frog that died in water that was gradually heated. Since prayer was taken out of school in the early 60's, we have been gradually desensitized to the biblical standards of righteousness on which the nation was founded. We don't realize it, but slowly we have become adjusted to accepting sin. However, it is written that Jesus loved righteousness and hated iniquity (Heb. 1:9); but today many in our nation call good evil, and evil good, which borders on the sin against the Holy Spirit.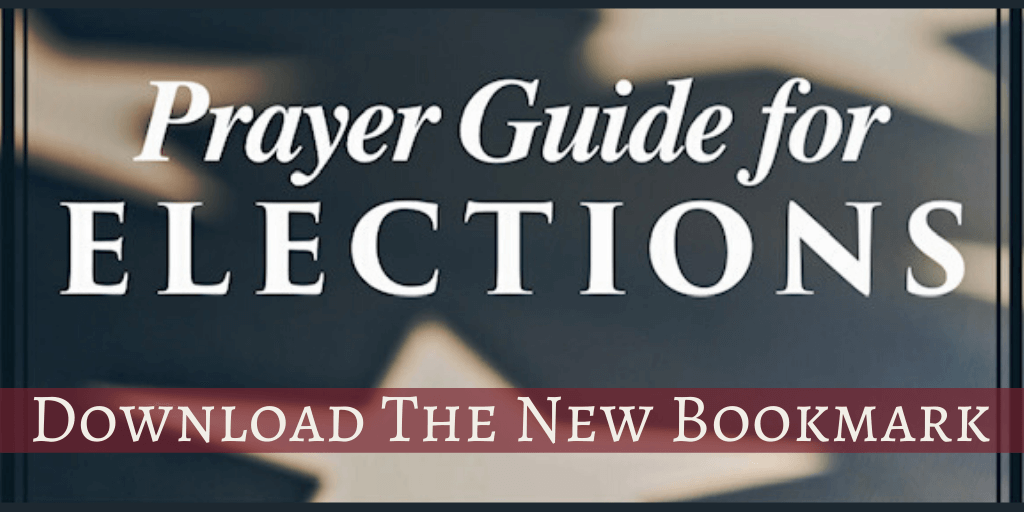 That is why this fall election is so important. We must let our voices be heard. We still have the privileged and also the responsibility to go to the polls and vote, after careful prayer and consideration of the candidates and their records and conduct.
Join the IFA Vote Your Values Webinar this Friday, July 18, 2020,  at 1215 pm ET to learn how to discern who are the godly candidates. Watch at IFApray.org/live.
Christian values and our freedom to express God's standards of righteousness have increasingly been maligned and mocked by the enemies of God, and even our history books have been rewritten to delete references to the godly foundation of our nation. The first educational institutions in our nation were established to train men for the ministry, but now these very institutions are openly hostile to biblical truth and to God's moral standards of righteousness.
That is why you as a believer must take seriously the election on November 3rd (probably the most important in our nation's history). It is God's will that righteous men rule in the land, men who fear God and seek to do His will as humble servants in public office. We must pray for and support those who have not been corrupted by the power of politics and are not catering to special interests by compromising their convictions. We read in Proverbs 11:11, "By blessing of the upright the city is exalted, but it is overthrown by the mouth of the wicked."
In order to vote we must register to vote, and then we must pray diligently for God in His mercy to raise up righteous men and women and remove the wicked. But Satan has gained so much ground in the affairs of our country through what is called "political incorrectness.' But Jesus said this would happen. In speaking to His disciples before going to the cross, He said, "If they persecute Me, they will also persecute your. . . . In the world you will have tribulation, but be of good cheer, i have overcome the world" (Jn. 15:20; 16:33) . . .
"Righteousness exalts a nation." and "Blessed is the nation whose God is the Lord" (Prov. 14:34; Ps. 33;12).
At the end of 2020 we will again be a nation under God, or a nation gone under!
Remember: Register, Pray, Vote!
America is at the Crossroads!
(Lisa Torres is an IFA Intercessor.)
Share your prayers for this upcoming presidential election in November!